Amsterdam is an exciting city with a friendly, family vibe and plenty for children to do.
Here are 10 reasons why kids are happy here.
Community
You might not expect the words 'community' and 'capital city' to go together but, surprisingly, Amsterdam still enjoys a charming village atmosphere despite its size and stature.
Though the town swells with tourism, the actual resident population is just one million and you soon get to know who your neighbours are. Children quickly feel at home in their local area and are likely to bump into their friends and teachers while out and about, providing a sense of security and familiarity. Playdates are also a doddle when your mates live just a short bike ride away.
Biking
Smiling children waving from bakfietsen (cargo bikes) or perched on their parents' bikes are not clichés, they are everyday reality for kids living in Amsterdam as they make their way around town. The city's excellent bike infrastructure makes it easy and fun to get from A to B and avoids the stress of parking.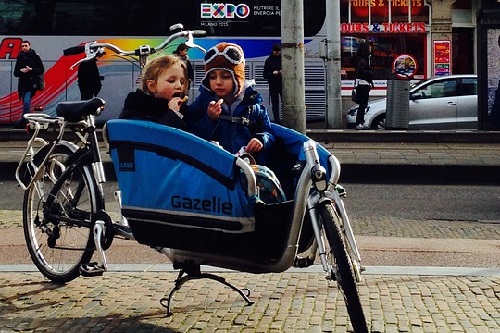 Cycling is one of the most popular modes of transport
For older kids who can cycle alone, this freedom is a huge bonus. Their rapid independence also frees up the parents who, with fewer pick-ups to do, can now focus on nagging their children about bike lights and mobile phone use.
Green Spaces
Running around in open green spaces and living in a leafy environment is still possible in the Dutch capital.
The 2016 Treepedia study, undertaken by MIT and the World Economic Forum, found that over 20% of Amsterdam enjoys green canopy coverage, making it one of the greenest cities in Europe. London, by comparison, measured 12.7%, and Paris just 8.8%.
As well as around 30 parks, the city even has its own forest, the Amsterdamse Bos, which is three times bigger than New York's Central Park, and a focus point for popular children's activities such as boating, climbing and horse riding.
Beaches
If pools aren't enough, Amsterdam is dotted with numerous little city beaches, like the Stenen Hoofd 15 minutes' walk west of Central Station and the boho Blijburg in the east.
There are also many lakes with sandy shores where swimming is permitted. Both the Gaasperplas to the south-east and the Speeleiland in the south have wooden water apparatus popular with older children.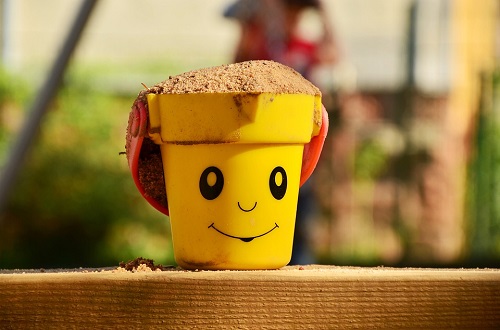 There are several city beaches where children can play
But if it has to be salt water and waves, the seaside resort of Zandvoort aan Zee is just a half-hour train ride away.
Kindercafés
Cafés and cheap to mid-range restaurants in Amsterdam are generally welcoming to children and often offer a kids' menu. To be sure of open arms, check out one of Amsterdam's many kindercafés with their toys, play areas, and menus adapted to small people's tastes and appetites.
Blender, De Kleine Parade and MiniMarkt, in the south of the city; and Mini Chi Chi and Wijs West in the West, have little shops attached where you can buy clothes, toys and baby accessories while the children are busy playing. The Kinderkookcafé, located in the child-friendly Vondelpark, has a small outdoor playground and sells little kits so that the children can assemble their own pizzas or cupcakes.
Splash Pools
In the summer, Amsterdam offers plenty of opportunity for kids to cool down in water. Most of the big parks have splash pools for small children, which are surrounded by picnicking families on warm days.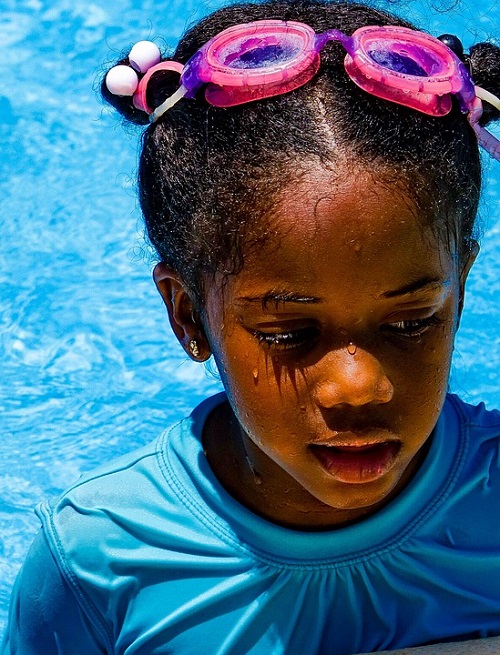 Swimming is a popular pastime for many children
The Noorderparkbad (North), Flevoparkbad (East), Brediusbad (West), Mirandabad and Amstelbad (South) all have larger pools for capable swimmers, as well as sprinklers, slides and paddling for toddlers.
Outdoor adventure
For children seeking adventure, muddy knees and wet feet, Amsterdam won't disappoint. Home to several expansive natural playgrounds, kids needn't escape to the country to enjoy the pleasures of free-range outdoor play.
At Maakland in East Amsterdam kids can roam amongst the apple trees, climb on a tractor, swing across water, and build their own den out of pallets.
Similar concepts can be found further west at de Natureluur, Het Landje, and Woeste Westen, where children can try a bit of pond dipping and toast home-made damper on camp fires.
Kinderboerderijen
Tucked in every little corner of Amsterdam is a kinderboerderij, or petting zoo – and they're all free. Most offer dieren knuffelen, a time when children can stroke and groom the animals, and many have playground facilities and run workshops.
Kinderboerderij de Pijp in the south of the city has dens to play in, several small playgrounds, a sandpit, and a kiosk serving snacks. Children who want to get the full farm experience can borrow a pair of clogs and push a wheelbarrow around the site.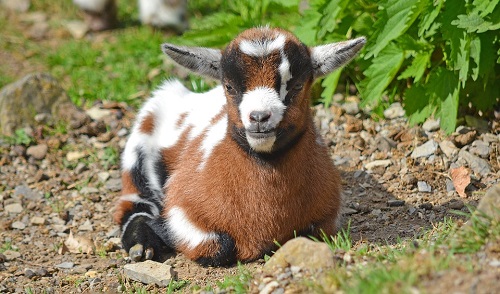 There are petting zoos and city farms where children can meet the animals
Just a ten-minute bike ride west from Central Station you'll feel like you're in the countryside at the Boerderij Westerpark. Further north, the Diereneilend houses a range of animals and has a large playground with water play and tricycles. The farm also offers other activities suitable for older children, such as hut building and gardening.
Animal enthusiasts should also consider getting a season pass to Artis, Amsterdam's city zoo in the East. It's not cheap, but with 14 hectares to explore, there is masses to keep children occupied and it's free for 0-2 year olds.
Museums
When the weather's too cold for water play, Amsterdam's varied museums have plenty of indoor fun to keep children entertained. A museum card buys year-long entry to most of them. The pass quickly pays for itself and makes Amsterdam a rich space for play and discovery all year round.
Of all of the museums, Nemo, the city's science museum, is the most popular amongst families. Its highly interactive exhibitions and lively demonstrations offer six floors of entertainment, including an ultramodern roof garden with interactive structures and water features demonstrating the harnessing of energy.
Just around the corner from Nemo – and also great for kids – is the Maritime Museum (Scheepvaartmuseum). Children can explore a replica 18th century cargo ship and a 20th century steamship moored alongside the museum. Inside, the interactive exhibitions about life on board a ship and about whales are fascinating.
The Stedelijk, Van GoghMuseum, and Rijk's Museum are all located around the Museumplein, just south of the centre. All have special art rooms, activities and workshops for children.
Playgrounds
With its many farms, pools, museums and kindercafés, it is no surprise that Amsterdam also abounds with that kiddie staple: playgrounds. You can find an extensive list on Kidsproof.nl.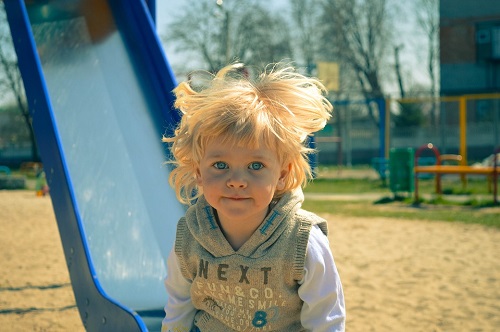 Playgrounds are popular with children
Tucked into tiny courtyards, annexed to cafes, or plonked in the middle of parks – playgrounds are everywhere in Amsterdam. Expect to bump into half the class at your local one or seek solitude in a hidden space managed by residents in a quiet corner of the city.
On rainy days, soft play options like Tun Fun and Candy Castle will delight restless kids.
And when you've exhausted the in-town options, a 45-minute car journey takes you to the Linneaushof, the largest playground in Europe. Kiddie heaven.
Have you lived in Amsterdam? What were your kids' favourite things to do? Share your thoughts in the comments below, or answer the questions here to be featured in an interview!