New Zealand's capital and third most populous urban area, Wellington, is home to a grand total of about 500,000 residents. In the last few years, this region has become the hub of cultural, culinary and industrial activity across the country. The world's windiest city is fast gaining a reputation of being a great expat destination thanks to its high living standards, interesting culture, and scenic beauty. Yet many professionals are apprehensive about moving to Wellington as they believe that they aren't likely to find the right career opportunities on this small island; however, this is not necessarily true for all industries.For the last three years unemployment rates in the region have been at around 7%. However, even in the present climate, the local workforce cannot seem to meet the demand of Wellington's Information Technology sector.
There is a severe shortage of skilled, qualified and experienced technical professionals across the region. There are hundreds of vacancies in the city's IT industry and firms are now looking at foreigners to fulfill their requirements. Some of the bigger organizations are almost desperate to find the right candidate and are willing to pay as much as NZ $ 1,500 (US $ 1,050; £ 838; € 985) a day for people in specialist roles.
Statistics show that the field of information technology is one of the largest contributors to the nation's economy. Famous for its expertise in mobile, web, cybersecurity, gamification, open source and data analysis, Wellington has become home to a large number of tech companies that are internationally known for their innovation and digital excellence. Globally recognized organizations such as Datacom, Xero, Catalyst, Silver Stripe, Fronde, Game Froot, Intergen, and PikPok have their bases in New Zealand's capital. The tech export business is growing at a rapid pace too. This industry is responsible for creating a large number of jobs, improving exports and boosting the GDP. Approximately 5% of the workforce is employed in the technical sector.
The concentration of digital and web-based technology firms per capita in this country is the highest in Wellington. According to a number of surveys, residents of this city are three times more likely to work in technology, compared to people from other areas. As a result, more digital startups are setting up their bases in New Zealand's capital.
Undeniably, the boom in the city's IT sector has resulted in plentiful jobs. But employers are still finding it hard to get the talent they need. Retaining people has become as much of a challenge as recruiting them, because of all the competition. In fact, the chronic shortage of skilled software professionals has forced several organizations to move some of their operations overseas since they cannot find the required number of programming experts. Unfortunately, outsourcing the work has its own drawbacks, like limited control over the output and potential breakdowns in communication. The only other feasible option is hiring qualified and experienced professionals in from overseas.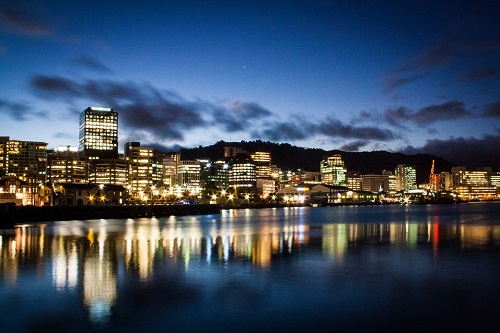 Wellington is a thriving tech hub
© 377053 on Pixabay
While most organizations prefer to capitalize on local talent, the search for Kiwis with the required software development expertise often draws a blank, because all of them have already been snapped up by other firms. To stay afloat, companies are now onboarding people from abroad. Data show that a top IT firm in Wellington hired 200 candidates a few years ago, of whom 70 (35%) were from overseas. This figure has actually gone up significantly since then. There are more foreigners in Wellington's IT industry today than before.
In the past, companies in New Zealand mainly used to tap their own offshore talent pools to fill their IT jobs. Most of the big players have their offices in Australia, the United States, Europe, and other places across the globe. Employees that had the relevant qualifications and experience were then moved to New Zealand either on a long term basis, or on an assignment for a couple of months, depending on their preferences as well as the company's requirements. However, this strategy was successful only to some extent, as many overseas employees were apprehensive about moving to a place they didn't know much about.
Employers as well as consultants in the region are therefore now trying to attract a higher number of IT experts from other countries by offering them an all-expense paid trip (including flights and accommodation) to Wellington. Deserving candidates are flown to this city for a period of 4 or 5 days, to meet perspective employers and complete all the interview formalities. This gives the recruiters a chance to interact with the applicants personally before deciding whether to hire them. The candidates too get a feel of the place as well as the firm they are about to join, and are more confident about taking up a job offer in this city. These offers are exclusive to expat IT professionals and are known as 'tech career trips'.
According to Stuff.co.nz, senior staff members from a few leading global organizations are hopeful about getting a free trip to Wellington, to get a better idea about future employment opportunities. However, not everyone associated with the IT industry is high in demand. New Zealand faces a shortage of skills in certain areas. People who are specialized in those skills and have the relevant work experience will find it much easier to obtain a work visa for the country. Professionals who are most likely to get offers from firms in New Zealand include:
• Business Analysts
• Data Security Specialists
• Database Administrators
• Program Developers
• Project Managers
• Quality Assurance Engineers
• Software Engineers
• Software Testers
• Telecom Network Engineers
More than 27% of New Zealand's IT jobs are located in Wellington. Other major places include Auckland (50%) and Christchurch (12%).
Going on a tech career trip to Wellington
As a prospective applicant, you will need to undergo a detailed registration and review process (even before the interview) in order to get selected for a paid trip to Wellington. You can either sign up with a recruitment expert, which will give you access to a wider number of firms, or register directly with the organizations you are interested in, to speed things up. Both the options have their own advantages and drawbacks. Consultants not only help registered candidates find their dream job in Wellington, they also assist with all the paperwork and settling in formalities.
With most of the organizations, every stage of the screening process has been carefully planned to make sure that only the right people are matched with the appropriate job openings. At the same time, employers and recruiters are trying their best to minimize the hurdles that expats often face when trying to take up a job in Wellington.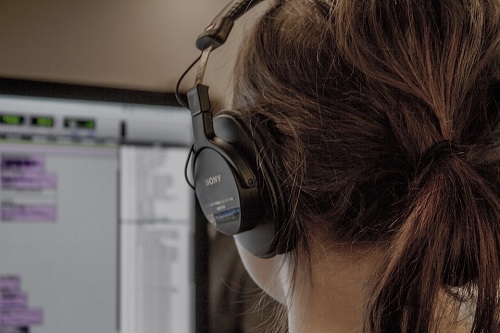 Tech experts are in high demand
© Glafuski on Pixabay
The exact registration steps may vary from one firm to another; however, given below is the procedure that you will be required to follow when showing your interest in a tech career trip to Wellington through a recruitment firm.
• Go to a company's website and choose the option to sign up with them
• Create your profile using a valid email ID and enter your personal details
• Mention all your educational and prior work experience information accurately
• Agree to all the terms and conditions of registering
It may take a while for you to get you get noticed by employers as they have to go through all the applications they receive and nominate their chosen candidates, as per their requirements. The consultants then have the applicants with the highest number of selections fly out to Wellington.
Your consultant will let you know if you qualify for the trip to undergo the next round of interviews. The recruiter will also make all the travel and accommodation arrangements, and share the details with you. The sooner you choose to fly out, the better, as many other candidates will probably be offered similar opportunities.
Be prepared to meet at least a couple of prospective employers when you reach Wellington. Speak with your consultants about any dos and don'ts that you should keep in mind before your interview. Make sure that you carry all your credentials, diplomas, and reference letters as the companies may want to verify your documents before making a formal offer.
It could take up to a few weeks for you to receive an offer that you would like to take up. Some of the leading IT firms take as much as 3 months sign up a new employee. During this time, make sure that you keep in touch with your consultants, to that they can follow up with the companies if required. They will also guide you through the other formalities that will help you initiate your paperwork and facilitate the relocation process.
To initiate the process of signing up, start here. More than 25 leading employers have signed to participate in the initiative to tap global talent.
Wellington as an IT Hub
Many career-oriented expats are apprehensive about moving to New Zealand on a long term basis. This is because job opportunities in the country are said to be limited and people are worried that they may not get the chance to grow and develop professionally. This may be true to some extent, but Information Technology is an exception.
Many IT companies have successfully grown in this city. What sets New Zealand's capital apart from the rest of the world is that its technical community is creative, thinks independently, and operates in a well-connected environment. Most of the firms have earned an international reputation for being flexible, adaptable, resilient and entrepreneurial. Several high profile projects have been a result of this region's technological advances. Other sub sectors are also growing as a result of their association with technology. Wellington has the perfect mixture of experienced IT professionals and an advanced workforce.
Being a part of the IT industry in Wellington will definitely help you enhance your skills. At the same time, this experience will add a significant amount of value to your professional profile.
Living in Wellington
Life in a compact city has its advantages and drawbacks. It is important for you to consider all aspects before deciding to make the move.
Despite its small size, Wellington has no shortage of nightclubs, cafes, bars, and restaurants. However, after a point, you may run out of new things to see and do. On the plus side, nearly all the residents of the city are within 3km of the sea and have easy access to 497km of the coastline. There are bike and walking tracks all over the city too.
Like in many small cities, Wellington has a strong sense of community. This can be an advantage in terms of professional networking but at the same time limits privacy to a degree.
When it comes to the climate, this city can get extremely windy and cold at times. The residents enjoy a temperate and sunny climate for most of the year, with around 2,000 hours of sunshine annually.
Because the place is so small, everything is close by. You are unlikely to spend hours commuting. In fact, around 18,000 residents simply walk, jog or ride their bicycle to work. About 90% of Wellingtonians live within 400 meters of a public transport route.
Keeping all the living aspects in mind, Wellington can definitely be called a great place to live in, especially for IT professionals who are trying to build their careers as well as a more stable future for themselves.
Have you lived in Wellington? Fill in the questions here to be featured in an interview and share your experience of expat life with other readers!