If you are looking to relocate to Oman, then you will need to consider your options with regard to banking. Typically, expats choose to maintain an existing account at home, open an international account with an existing bank, or open a new account in their destination country.Opening an international account is simpler in Oman than in most countries, as many international banks have a presence there, so you may find that this is the best option for you. Some expats choose to open a new account and also to keep their existing one in their home country, as it can be useful for paying any remaining bills etc. In Oman, however, it may be better to keep activity in any pre-existing accounts to a minimum, in order to limit your tax liabilities.
To open an account in Oman, you will need to provide a residence visa; non-residents cannot use banks in Oman. Additionally, you'll need identification, such as your passport, and a No Objection Certificate (NOC) from your employer. This certificate provides proof of employment and details of your salary, so that the bank will be aware of the money that will regularly be paid into the account. Certain banks may also require proof of tenancy or proof of address, which you can provide using your lease agreement, a letter from your landlord, or mail addressed to you that shows your name and address in Oman.
Oman does not impose income taxes on expats, though you will still have to make a contribution of 6.5% of your wages to social security. If you are employed, your employer should take care of this for you, and there is even a possibility that they will waive this obligation (although this is unlikely).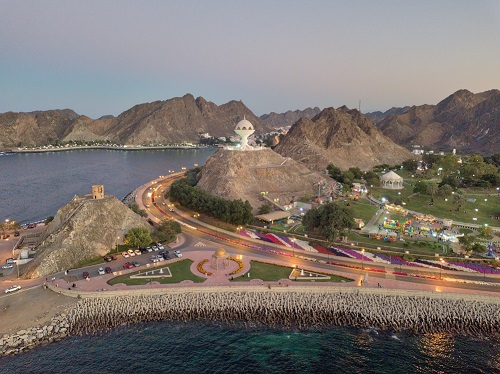 To open an account in Oman, you will need to provide a residence visa
Because of this income tax exemption, many people choose to open an offshore account in Oman to manage their finances, while still maintaining an account in their home country. It is advisable to make sure a double taxation avoidance agreement (DTAA) exists between Oman and your home country. If this agreement does not exist, you will have to pay taxes in your home country on the wages you earn in Oman. It is recommended that you speak with an accountant or a financial advisor, who can give you guidance on your particular situation and help you to figure out what is right for you.
So long as you have the required documents, opening an account in Oman should be very straightforward. Many banks offer services in different languages, and almost all of them offer online banking as well, though you will need to appear in person for the initial opening of your account, in order to provide the necessary documents. The business language of Oman is English, so you shouldn't encounter any issues if you can speak either English or Arabic.
Choosing a bank should be simple, as most banks offer similar services and use modern procedures, such as PINs and ATMs. To make your banking processes even easier, you may want to consider opening an account with the same bank your employer uses. This can help transfers to be performed more quickly, as internal transfers tend to be faster than those between different banks.
There are plenty of ATMs in Oman, and all of them will accept VISA and MasterCard, though fees will vary depending on your personal bank and the ATM you are using. Keep in mind that Omani typically only use cash, and they are not accustomed to using cheques or credit cards, except for large purchases.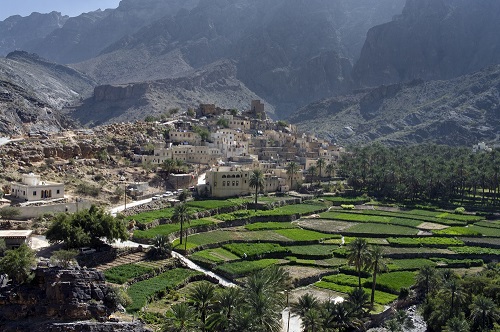 There are plenty of ATMs in Oman, and all of them will accept VISA and MasterCard
Some banks will often refuse to accept cheques. You may have more luck with large businesses and public utilities, but individual retailers are much less likely to accept them. You should also remember that Arabic names can be very similar, so it is not uncommon for cheques to be made out to the wrong person and for issues to arise. In such cases, banks are typically unhelpful.
If you do choose to use cheques, do not use them carelessly. Issuing a cheque without the sufficient funds in your account is a serious offence in Oman, and it can lead to intense consequences.
You will have many banks to choose from in Oman, whether you're looking to open an account with a local bank or an international bank. Local banks include the Central Bank of Oman, which offers an English website, Bank Muscat, and Oman Arab Bank, which offers both online banking and an English website. Foreign banks include Barclays, HSBC (whose branch in this region is also called Oman International Bank), and First Abu Dhabi Bank.
Banks in Oman are typically open from 8 a.m. to 12 p.m. and 2:30 p.m. to 6 p.m. from Sunday to Thursday, and from 8 a.m. to 11:30 a.m. on Fridays. During Ramadan, banks usually open an hour later in the mornings, i.e. at 9 a.m. instead of at 8 a.m.