If you are looking to relocate to Norway, then you will need to consider your options with regard to banking. Typically, expats choose to maintain an existing account at home, open an international account with an existing bank, or open a new account in their destination country.Maintaining an existing account can be useful for paying bills in your home country, but many employers will require you to have a local account for your wages to be deposited into. If you are a resident, you can open a deposit account and use the bank's payment system, so long as you are entitled to live and/or work in Norway.
To open an account, you'll need a national identity number, which you'll receive upon finalising your permit, once you have arrived. If you are planning to stay for less than six months, you will get a temporary version, called a D number. However, the Norwegian Tax Administration only orders D numbers for those who are liable to pay Norwegian taxes and are required to have a tax deduction card. A tax deduction card is an electronic document that shows the amount your employer must deduct from your salary for taxes. They last for one year and are automatically sent to your employer.
If you have a Norwegian national identity number, instead of a D number, you should be able to apply for a tax card, without meeting in person. If you are new to Norway, however, or can only get a D number, you will have to apply in person at the local tax assessment office, or Likningskontor, to get your card. Make sure you prioritise this step, because without a tax deduction card, your employer will have to deduct 50% of your salary. However, you will still be eligible for a partial refund on your tax return.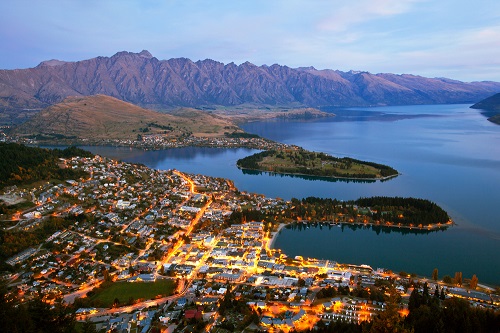 To open an account, you'll need a national identity number
Keep in mind that this process usually takes about two weeks, so you won't be able to open an account immediately. You can find more information on the process on the Norwegian Tax Administration website.
Once you have an ID number, you'll need to take it, along with your passport, passport photo, and employment contract, to the bank you wish to open an account with. Some banks may also require a letter of recommendation from your current bank, or from your bank in your home country.
The largest banks in Norway are DNB, Nordea, and Danske Bank. DNB may be the best choice for expats, despite only having 18 branches and 47 ATMs, because it offers banking in English and has an English website. It also doesn't charge a fee for opening an account.
It could take up to four weeks to get your account up and running, but this isn't usually the case. Most banks and branches will be able to give you your credit/debit card on the same day you open your account, and your PIN numbers will arrive by mail. Nonetheless, it's worth bearing in mind that the process doesn't always go so smoothly.
Almost all banks in Norway annually deduct a fee for VISA cards, but DNB's is the lowest, at 275 NOK per year (approximately 27.50 USD). However, they also have a 10 NOK fee for all ATM withdrawals. DNB also offers a programme that might be especially helpful for expats, called SAGA. It comes with a financial advisor and a travel agent, which you might find useful if you plan on travelling back to your home country occasionally. You can find more information on this programme here.
For a standard account without some of the above perks, you may not have to pay an annual fee, but this will depend on the type of account you choose and which bank you use.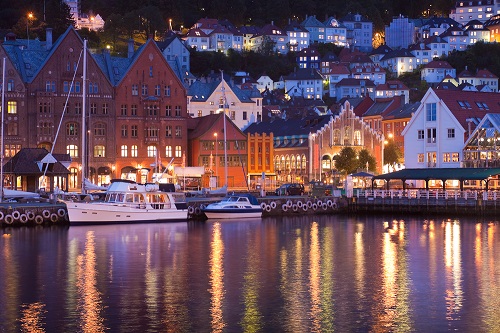 In Norway, most banks and branches will be able to give you your credit/debit card on the same day you open your account
Another popular option among expats is Bien Sparebank, which also offers banking in English, although it does not have an English website. Your account will be functional in as little as a week or two, but it costs 1500 NOK (about $150 USD) to begin the process. Their annual fee is 250 NOK, and you will be charged 3 NOK for every ATM withdrawal, or 10 NOK if you use a rival ATM.
The largest bank in Norway is Nordea, which has 240 branches and 233 ATMS. Their annual fee is slightly higher than DNB's, at 300 NOK. Danske Bank also has a large presence in Norway, with 36 branches and 73 ATMs. Danske, like Nordea, has an annual fee of 300 NOK.
Once you've chosen your bank, you can either open an account in person or open one online, so long as you have your bank ID, which can be obtained by presenting your D number or Norwegian ID number. Most banks offer online services, but if you prefer to open an account in person, banking hours in Norway are typically between 8:00 a.m. and 3:30 p.m., Monday to Friday.
Most banks offer many different account levels, which offer various perks, such as travel insurance, credit cards, and access to airport lounges. Almost all banks in Norway offer lots of services and are expat-friendly, so you will have to pick the best fit for your personal needs. You should have no problem finding one that ticks all your boxes.