If you are planning a move to New Zealand, then one of your most important decisions will be around how you handle your finances. Read on to learn about your options when it comes to banking.First, it's worth noting that some US and UK banks have facilities or partners in New Zealand that may allow you to keep your existing accounts and still have full access to local New Zealand banking services. If you are already banking with one of these financial institutions, then this is an option that's worth exploring. US/UK banks with New Zealand branches include:
• JPMorgan Chase Bank, N A, New Zealand Branch
• Citibank N A
• Barclays
If you are already banking with one of these institutions, then you may not need to open a new account in order to access local banking services. This will be particularly useful if you are planning to maintain your existing accounts, whether so that you can pay bills back home or because you plan to use them in the future. Talk to your local branch for more details and for the available services, based on your existing accounts and requirements.
An international bank account is another option. This type of bank has a large global footprint, with branches and representatives in many countries all over the world. They will have fewer branches and ATMs than local New Zealand banks, but they typically have dedicated international products, services, and specialists to help you move or travel abroad.
For example, an international bank can make it easy to transfer your existing credit history or to apply for an international mortgage. They will typically have the expertise to advise and assist in a number of areas, from transferring money between your global accounts to facilitating your offshore banking.
HSBC is an international bank that has branches in New Zealand.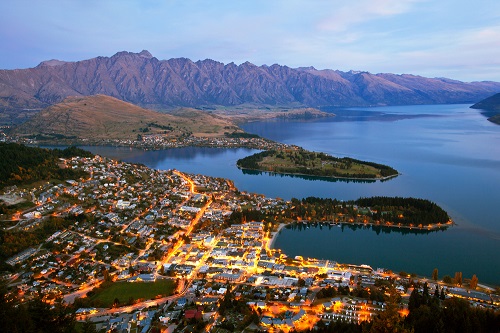 International banks typically have dedicated international products, services, and specialists
If these options don't work for you, then you may want to open a local account. In fact, there are several reasons to have a local account, even if you choose to maintain some or all of your existing banking arrangements as well. Anyone spending significant time in the country, whether working or studying, should consider opening a local account in New Zealand. While you may be able to use your existing credit card or debit card, international transaction fees will add up quickly. Similarly, withdrawing cash will likely incur a foreign ATM fee.
In New Zealand, you can open a local account when you arrive, and while documentation requirements vary between institutions, typically you will need two forms of identification – your passport, driver's license, and/or birth certificate (student IDs are typically not accepted, but you can check this with your selected institution). In addition, most banks require an initial opening balance of $200 to $500 NZD for new accounts. There are no restrictions on how much foreign currency you can bring in to or take out of New Zealand. However, if you arrive at an airport carrying more than NZ$10,000 in cash, you will need to complete a Border Cash Report.
If you plan to open a local account in New Zealand, it may be a good idea to open it before you get there. You can open an account in New Zealand up to one year before you move. With a local account, you will have the option of transferring money into the account before you arrive in New Zealand, which will give you immediate access to local currency. It acts as a holding account, available for use as soon as you arrive. Going down this route will also allow you to provide your employer with a bank account number for direct deposit, meaning that you can receive your first payment as quickly and easily as possible.
Upon arriving in New Zealand, you will most likely need to provide verification of your identity, as well as verification of your permanent address, in order to activate your local account. Since you may not have a permanent address before your arrival, it is best to check with your bank, during the account set up, what your options are for the period until you do.
Banking hours in New Zealand are very similar to in the US and the UK, with most local banks opening between 8.30 a.m. or 9:00 a.m. and 4.30 p.m. (Monday to Friday). It is common for banks to extend their opening hours for one evening per week, but this varies between banks and even between branches. Some banks open on Saturday mornings with limited hours.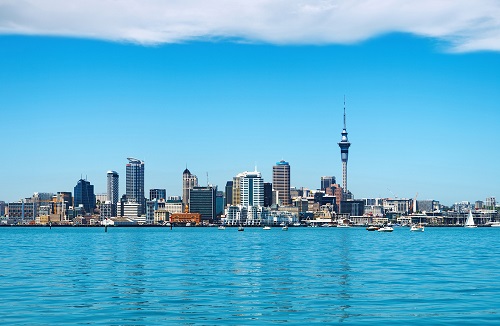 Banking hours in New Zealand are very similar to in the US and the UK
The following banks in New Zealand offer websites that outline each bank's services for migrants. They also allow you to open an account online.
Anz Bank New Zealand
ANZ New Zealand is easily the largest banking group in the country. The Wellington based bank operates close to 200 branches and over 600 ATMs.
ASB Bank
This Auckland based bank was established more than 170 years ago as Auckland Savings Bank. ASB Bank manages over 120 branches and 600 ATMs in New Zealand.
Kiwi Bank
The Auckland based bank was incorporated as recently as 2001. Kiwi Bank's parent company is the state owned Kiwi Group Holdings, which operates several financial services firms across New Zealand.The bank manages a large network of more than 260 branches and 250 ATMs.
Bank of New Zealand
This bank is one of the oldest in New Zealand, having been established in 1861. Its parent company is the National Australia bank. The bank operates more than 150 branches in New Zealand alone.
Westpac Bank
Westpac New Zealand was founded in 1861. Westpac New Zealand manages a network of over 160 branches and 450 ATMs.