Oman (officially the Sultanate of Oman) is on the southeastern coast of the Arabian Peninsula. Located at the mouth of the Persian Gulf, the country shares land borders with the United Arab Emirates to the northwest, Saudi Arabia to the west, and Yemen to the southwest. The country is considered by many as a "gentle introduction" to the Middle East, as it is widely regarded as one of the safest and most peaceful places in the region.In recent years, Oman has continued to grow in leaps and bounds. Nonetheless, in spite of the new modern infrastructure, in many places it manages to still retain its oldworldy charm and ancient traditions. Over 40% of the residents there are from overseas. If you're looking to join them, read on to learn more about renting and purchasing property in Oman.
Renting property
The steady influx of foreign nationals coming to Oman has put a considerable strain on resources, leading to a sharp rise in the general cost of living, in particular with regards to the cost of rental accommodation. Reforms in local laws have been implemented in a bid to curb these costs.
What are typical lease terms?
There are many accommodation options available to expatriates in Oman, ranging from high rise condominium apartments to luxury villas and townhouses. Most forms of accommodation are situated in secure housing compounds and are usually very well maintained. The most common types of accommodation for expats are unfurnished rentals, but some furnished options are available too.
Many condominium complexes include gyms, swimming pools, and laundry rooms, while villas normally have maids' quarters and a garden. Some of the more high-end complexes may offer additional amenities, such as onsite restaurants, shops, tennis courts, and sometimes even golf courses.
Many employers in Oman provide accommodation for their expat employees or include a housing allowance as part of their employment package. Rental agreements are typically done on an annual contract, but this is often negotiable. Utilities, such as water, gas and electricity, are not commonly included in the rental price advertised, so it is important to seek clarification if you are unsure.
Where can expats find details of properties to rent?
For those seeking to rent privately, without assistance from their employers, the safest option is generally to use a real estate agent, but there are also websites and forums available. Popular websites include Savills, JustProperty.om, and OpenSooq. Popular estate agents include Engel & Voelkers, Cluttons, Savills and Better Homes.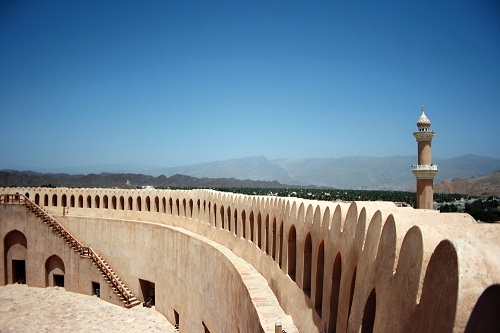 If you are looking to rent property in Oman, you may want to use an estate agent
What are typical rental prices in major expat destinations?
The main areas that are popular with expats in Oman include Ruwi (East of Centre), Qurum, Al Khuwair, Bausher, and Al Mawella (East of Centre). According to online database Numbeo, renting a one-bedroom apartment in a city centre location costs approximately 218.29 RO (equivalent to roughly £450 or $567) per month, while an apartment of the same size outside of the city centre costs roughly 145.50 RO (£306 or $377) per month. A city centre apartment with three bedrooms costs approximately 408.86 RO (£860 or $1,062), with its suburban counterpart costing roughly half of that price.
Are there any challenges/problems in the rental process that expats often encounter?
It it is illegal for unmarried couples, or anyone of the opposite sex (who are not immediate family members), to live together in Oman. Appropriate immediate family members are defined by law as parents, children, siblings, cousins, or in-laws. Some people still do it, but that doesn't make it any less illegal.
It is also worth noting that Omani authorities only recognise certified marriages, not civil partnerships. In addition to this, if you are already legally married and you are found to be living with someone of the opposite gender, who you are not related to and who is not your spouse, this would likely be considered adultery, which could lead to even stronger legal repercussions.
Buying property
Up until relatively recently, foreigners were not permitted to buy property in the Sultanate of Oman. Nowadays, the government is actively encouraging foreign investment and has lifted restrictions on foreigners when it comes to purchasing property and land. Perhaps one of the biggest advantages of purchasing property in the Gulf is that you pay relatively low income taxes. For example, all rental revenues are charged a flat rate of 3%. As an individual, you do not pay capital gains tax on your property. Inheritance tax also doesn't exist in this country, and as a property owner you are entitled to leave your property to anyone in your will.
Are there any legal restrictions on the ownership of property by foreign nationals?
If you are a foreigner in Oman and wish to buy land, there is a stipulation that you must build on it within four years of purchase. However, before undertaking any construction or renovation, you must obtain formal permission from the correct authorities, along with building permits.
What is the typical house buying procedure?
When you sign a contract, you will usually pay a deposit of 10% of the property purchase price. Purchase contracts with a developer are usually drawn up by an independent lawyer, and the developer will hand over the title to you after payment. The buyer is also liable for a registration fee of 3% of the property purchase price, stamp duty (a further 3%) and any application and legal fees. The best option for expats looking to buy property is to enlist the services of a real estate agent, surveyor, and independent lawyer, in order to ensure that the process runs smoothly, the contract is watertight, and that there are no obvious issues with the property.
There is no value added tax or capital gain tax involved in purchasing properties in Oman. In certain circumstances, there is a "buy off" plan available, which involves a holding deposit and regular payments until construction is completed.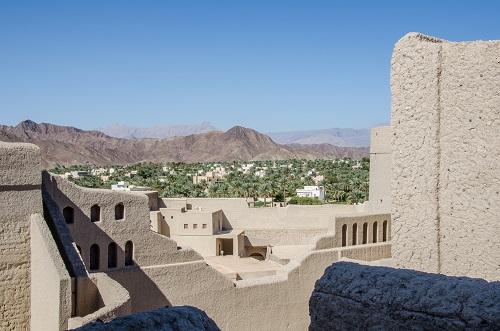 There is no capital gain tax involved in purchasing properties in Oman
The Oman Ministry of Housing states that the following documents are required in order to purchase a property:
• Copies of passport or ID of both the owner and the purchaser
• Copies of labour cards if applicable
• Copy of the commercial registration of juridical persons
• Declaration stating the number of the purchaser's family members and the full names and addresses of "first degree relatives" (immediate family members or next of kin)
• Statement of properties owned in the Sultanate of Oman by a non-Omani purchaser
In addition to the above, if you are female, you must show:
• Legal affidavit stating your social status
• Copy of the valid passport and or ID of the applicant's father
• Employment or non-employment certificate, whichever is applicable
• Copy of marriage contract
Oman is divided into five regions (mintaqah) and four governorates (muhafazah). If you are looking to purchase land or property that is located in a region that you do not descend from, belong to, reside in, or work in, further documentation will be required:
• Birth certificate
• Study certificate for four consecutive years
• Rental contract for the two years prior to application
• Birth and study certificates of any children
Once you buy property in Oman, you gain residency automatically and should apply for necessary visas. The residency visa is only issued after the sale is completed and the title deed has been transferred into the buyer's name. The buyer may subsequently also apply for visas for their family members.
Do local banks or other lenders issue mortgages to foreign nationals?
According to Just Landed, Omani and international banks offer home loans, and foreigners can receive up to 80% cover of the value of the property they wish to purchase, payable over a maximum period of 25 years. Interest rates fluctuate and depend on several factors, such as your nationality, your credit history, and the property you wish to purchase. You can typically expect to pay a minimum of 7% interest on your mortgage.
Arab mortgage providers include Alhi Bank Oman, Bank of Beirut, Bank Muscat, Bank Dhofar Oman, and the National Bank of Oman. You can also obtain mortgages through international banks, such as HSBC. Each bank has its own policies regarding foreigners and home loans, so it is worth doing some research and, if possible, booking in for some mortgage consultations.