Panama (officially the Republic of Panama) is a Central American country that faces the Caribbean Sea to the north and the Pacific Ocean to the south. It is bordered by Costa Rica and Colombia. It is known for its remarkable biodiversity, which is said to be three times higher than in the United States, Canada, and Europe combined.
Renting property
Renting property in Panama is popular amongst expats. Whether you're a resident or a tourist, you can sign local leases, and owners are often very accommodating with regards to how long these are for.
What are typical lease terms?
Panama has a very affordable rental market, although prices tend to be higher the more central the property is. Oceanfront suburbs in Panama can also be expensive.
Generally speaking, most rentals are let out furnished, and leases are typically set for one year. In some cases, you can rent month-to-month, although it may be at a premium price. It is also worth noting that Panama has a law against rentals that are shorter than 45 days. Make sure that your lease is notarised and checked over by an attorney, before you sign a contract.
If your chosen home is more than three years old, it may be worth conducting some checks to ensure that everything is functioning properly. It is also important to check whether the landlord resides nearby, as they are responsible for maintenance and repairs to the property. If they live on the other side of the country, or even overseas, you may struggle to get them to fulfil this obligation, and may potentially end up having to organise and pay for repairs out of your own pocket.
It is not a mandatory requirement to hold a residency visa in order to rent a property in Panama. However, you will need at least one month's rent as a security deposit, along with your first month's rent upfront. If, after moving in, you find that the location or property is not for you, but you have already signed your tenancy agreement, you can legally get out of it, providing it is within a 30-day notice period. In such cases, it is unlikely that you will be able to get your security deposit back, but you won't be liable for any more rent.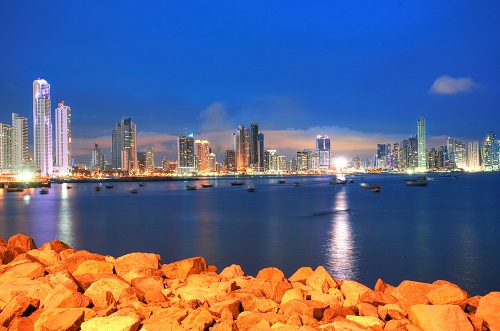 You will not need a residency visa in order to rent a property in Panama
Where can expats find details of properties to rent?
Apartments are the most popular accommodation type among expatriates, and they can be found by using local estate agents or by simply driving around neighbourhoods and looking for rental signs. If you're looking for some security, or are worried about the language barrier, then it's best to use a licensed estate agent/broker.
There are multiple websites you can use, as well as Facebook Groups that you can join. Several popular websites include:
• Viviun
• Panama Home Realty
• Panama Equity
• Encuentra24
• Panama Location Tours
What are typical rental prices in major expat destinations?
A typical rental in Panama City can cost anywhere from $1,200 to $4,000, depending on the area of the city. The lower priced rentals are mostly found in smaller, older apartment buildings, while the pricier rentals tend to come in the form of luxury condos. Online database website Numbeo estimates that the average monthly rent for a one-bedroom apartment in a city centre is approximately $781.43, with the price dropping to roughly $520.31 further outside the city. A city centre three-bedroom apartment can cost upwards of $1,415.00 per month, with its suburban counterpart costing around $947.14. The most popular cities in Panama for expats are Boquete, Coronado, and El Valle de Anton.
Buying property
Prices for new real estate in Panama have been steadily rising over the past few years, but the average cost still remains cheaper than in the US or UK. Buying property in Panama can be a good investment opportunity, with a promising return.
Are there any legal restrictions on the ownership of property by foreign nationals?
There are relatively few restrictions on foreign nationals buying property in Panama. However, there are some, including specific stipulations on waterfront and island properties, as well as untitled land. Untitled land must be owned by a citizen of Panama for a minimum period of at least two years before it can be sold on to a foreign buyer. After the two-year period has passed, the land can be titled and resold without any restrictions. However, it is worth noting that in some circumstances untitled land can never be sold. It is best to seek professional advice from a legal advisor before you commit to purchasing any untitled land.
What is the typical house buying procedure?
If you want to make your life a whole lot easier and to avoid any unnecessary complications, your first step should be to look for a real estate agent or broker. Before you decide on which agent or broker to work with, it's a good idea to do some background research – read reviews, ask for references, get recommendations from people you know, and check that they are appropriately licensed and experienced.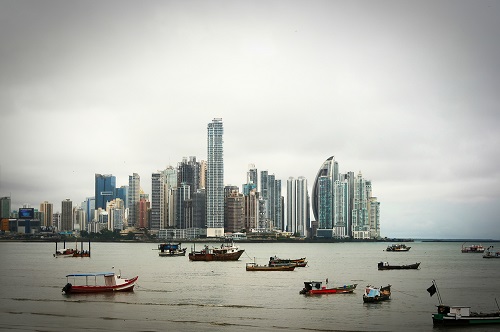 Before you decide on an estate agent in Panama, it's a good idea to do some background research
In many ways, purchasing property in Panama is very similar to buying back home. To get you started, you can look on websites such as Encuentra24, where sellers, agents and developers all list property for sale. This will give you an idea of the sort of price you will be looking at. From there, you can work out your budget. After you have found a property that you like, it's always best to view it in person, and more often than not, it's also a good idea to get an independent surveyor to look the place over before you put your offer in.
After this, you can put your offer in and hopefully agree on a price with the seller. You can then get an attorney in Panama to check the public registry, in order to make sure that the property you're buying has a good, clean title. The attorney can also verify the size of the property, land boundaries and any restrictions in place. Some checks will need to be conducted on the seller to ensure that they are the legal owner or have the power of attorney to sell you the house.
Once background checks on the seller have been conducted and the title has been confirmed, you can enter into the buying agreement. You can sign preliminary papers laying out the terms of sale and the closure date. This is the stage when you would usually pay the deposit. At closing, both parties should sign a final buy/sell contract, and then the title is transferred. The contract will be drawn up as a public deed, and all parties must sign in the presence of a notary.
After all this has been done, you can transfer the remaining funds. It's better to do this via an "irrevocable letter of payment" than a direct person-to-person transfer. This basically means that you pay the funds into a local bank in Panama, and they issue a letter to the seller telling them they have the money and will release it when certain terms and conditions are met – i.e. the title has been transferred and any mortgages or loans have been paid off. You will need to make sure that the purchase is recorded at the public registry. Once this registration is complete, your attorney will give you the registered title deed. Make a copy of this deed and file it with the tax records department.
Do local banks or other lenders issue mortgages to foreign nationals?
Residential mortgages are available in Panama for foreigners. Mortgage lenders rely on loan-to-value ratio and the ability to pay. It is typical for a Panamanian bank to require that you open a bank account as part of the loan application process. In order to do this, you will likely need a letter of reference from your bank in your home country.
*Prices shown in US Dollars.