Peru, a country located in South America, is home to a section of the incredible Amazon rainforest, as well as the famous ancient monument of Machu Picchu. Peru is not only rich in archaeological sites and old colonial buildings, but is also an up-and-coming gastronomic destination. The growing restaurant scene in some of the cities is already causing waves in the world of haute cuisine. Peru has been enticing more expatriates over recent years, as the economy has continued to grow exponentially.
Renting property
The majority of apartments that are available to rent in Peru are unfurnished, which typically means that they also come without kitchen appliances. The advertised monthly rental cost may not always include utilities, such as electricity, hot water and the internet. Furnished apartment options tend to be a lot more expensive. That being said, bargaining is commonplace throughout Peru, and it may be possible to negotiate your rental price with your landlord. You can also agree on a deposit that both of you are both happy with. The exact deposit will vary, but generally speaking, you can expect to pay the equivalent of up to two months' rent. You will also usually have to pay one month of rent in advance.
There are two types of tenancy contracts in Peru: time-limited and indefinite. A time-limited contract most typically runs up to a maximum of 10 years, or, in some specific circumstances, up to six years. An indefinite contract has no maximum period. When you wish to terminate a rental contract, you will need to give the specified amount of notice, which you and your landlord should have agreed upon at the beginning of the contract.
Where can expats find details of properties to rent?
Finding a property to rent can be quite challenging, as there is a shortage in suitable rental accommodation in Peru. This is why many expats choose to save themselves time and stress by using a real estate agent. You can also find rental advertisements in local publications and newspapers, but a basic level of Spanish will be required in order to understand them.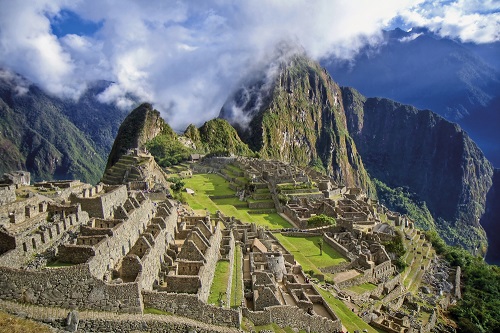 There is a shortage in suitable rental accommodation in Peru
You can also search for a rental online. Some popular websites include:
• Peru Inmobiliaria
• Compra Venta
• Urbania
• Doomos Peru
• Adondevivir
• Trovit
You may also find some expat Facebook groups and forums helpful in your search, including:
• Life in Peru Expat Support
• Expat Peru
• Expat Focus Peru
• Peru Services for Expats
What are typical rental prices in major expat destinations?
According to data website Numbeo, the average monthly cost of a one-bedroom city centre apartment in Peru is roughly S/.1,460.67 in the local currency of Nuevo Sol (equivalent to £347.70 or $429.92). An apartment of the same size in a more suburban area would cost you around S/.905.86 (£215.63 or $266.63). For a three-bedroom city centre apartment, you could expect a typical monthly rental cost of around S/.2,817.62 (£670.70 or $829.32), while its suburban counterpart would cost approximately S/.1,841.66 (£438.39 or $542.06).
Buying property
There are very few restrictions imposed upon foreigners in the real estate market. Both residents and non-residents alike are able to purchase property in Peru. Investment in Peruvian real estate generally does not require any government approval, with the exception of properties in close proximity to either Peru's borders or any government installations or military bases.
What is the typical house buying procedure?
Unless you speak Spanish to a good level, it is highly recommended that you use a credible real estate agent throughout the buying process. An agent will be able to guide you through all of the local nuances and laws, and they can help to make the process run as smoothly as possible. It is also worth paying for an independent surveyor to look over the property for any structural issues.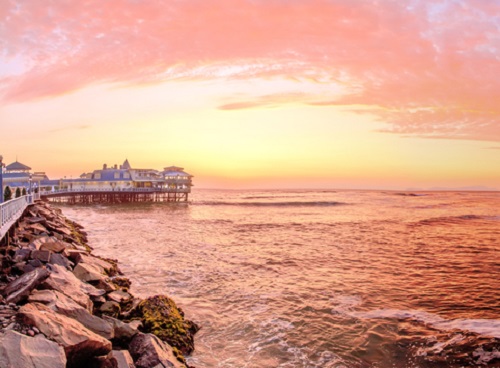 An estate agent will be able to guide you through all of the local nuances and laws in Peru
In general, the entire process is very similar to that in many other countries. Once you find a property that you like, you view it, get it looked over by your surveyor, get your agent to conduct all the necessary background checks, and then you place an offer.
To ensure that the title is clean, a Property Registry Certificate must be obtained from the property registry. This will confirm the property´s existence and ascertain all the necessary background information and details, such as if it is free of mortgage, debt, liens, or any other issues. The registration fee is levied at 0.81% of the property value.
Transfer of the property title must be done via public deed. The notary will prepare the SPA (Sale Purchase Agreement) or minuta for registration and to be converted to a public deed. Notaries are legally obliged to report the transfer they register to the tax authorities. All deeds must be handwritten and kept in the notary´s registry. Notary fees are levied at 0.1% to 0.25% of the property value, and transfer tax is generally levied at 3%.
Are there any challenges/problems in the house buying process that expats often encounter?
There are general restrictions on property (and land) purchases. It is therefore a good idea to speak to a legal adviser. One particular term that should set alarm bells ringing is "covenant", as this signifies various restrictions on the land or property that dictate how you can and cannot use it.
Do local banks or other lenders issue mortgages to foreign nationals?
There are no restrictions on foreigners buying property in Peru, but obtaining a mortgage may be difficult. You will not be able to obtain a mortgage without having a Peruvian bank account, and you will not be able to open a Peruvian bank account unless you have a DNI (a national ID card only given to Citizens) or a Carnet de Extrangeria (essentially a residence visa). In addition to these prerequisites, you will need a permiso para firmar contratos stamp in your passport. You will need to get this stamp from the Migraciones Office in Lima, and it is only valid for a period of up to 30 days, after which you will need to extend or renew it at the Immigration Office again. You will also find that the interest rates may be a lot higher than those in the United States.