Poland (officially the Republic of Poland) is a Central European country, which is divided into 16 administrative subdivisions. With a population of nearly 38.5 million people, Poland is the fifth most populous member state of the European Union. The country covers some 312,696 square kilometres (120,733 sq mi) and mostly enjoys a temperate climate. The Polish are known for their friendly hospitality, vodka, pierogi and more.
Renting property
In Poland, you normally cannot rent an apartment for less than a year. A typical deposit when renting a flat in Poland is equal to one month's rent, or sometimes two, and you will be required to pay this upfront. That being said, you should never pay a deposit or rent before you view a room or apartment. It is always a good idea to thoroughly inspect the property for any obvious problems or damage, and, if you decide to rent it, make sure you take photographs before you move in. You should also point out any obvious damage to the landlord, just to cover your back.
Usually your landlord will be the one responsible for maintenance of the apartment. However, read your tenancy contract thoroughly and watch out for any hidden or vague clauses. Your tenancy contract should detail payment method, personal data (of both you and your landlord, and ideally you want to see their ID card or passport), the duration of the lease, whether utilities are included, and your notice period.
Where can expats find details of properties to rent?
If you don't speak Polish, you might find it a bit challenging to search for a room or apartment on your own. If you have any Polish speaking friends, it would be wise to enlist their help. Otherwise, you might want to hire a freelance translator. Many of the local advertisements you will find are likely to be in Polish, and there is also no guarantee that your potential landlord will speak English.
There are multiple websites one can use to find rental adverts, one of the biggest being Gratka. Other popular websites include Rent Flat Poland, Otodom, and OLX.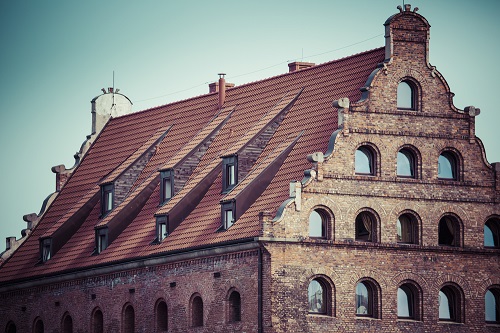 If you don't speak Polish, you might find it difficult to search for accommodation on your own
You can also choose to use a property agency. This is a more costly option, as you will have to pay them a commission fee. Agency fees vary, and it is always best to clarify which services are included and which are not, in order to avoid unexpected charges. Some popular property agencies include:
• Maxon.pl
• Kuninki.pl
• Locus.pl
• Dragowski.pl
You can also use social media to find a rental, by joining Facebook groups, such as Expat Focus Poland, Expats in Poland, Expats in Warsaw, and Poland Expats.
What are typical rental prices in major expat destinations?
According to data statistic site Numbeo, the average monthly rent for a one-bedroom apartment in a city centre location is around zł 2,105.20 (Polish Zloty). This is equivalent to roughly £406.11 (GBP) or $502.36 (USD). An apartment of a similar size outside of the city would cost around zł 1,628.43 (£314.14 or $388.59). A larger city centre apartment with three bedrooms would cost around zł 3,732.08 (£719.94 or $890.57) per month, while its suburban counterpart would cost roughly zł 2,833.60 (£546.62 or $676.17).
Buying property
Foreigners can freely and easily buy condominium apartments in Poland. Land for commercial purposes can be bought by European Economic Area (EEA) citizens. However, they will require an Ministry of Internal Affairs and Administration (MIA) permit in order to buy land that is not intended to be their permanent residence. If the land you are purchasing is for permanent residential purposes, it cannot exceed 0.5 hectares.
Non-EEA citizens need MIA permits to buy any kind of land, whether it is for residential or commercial purposes. The MIA permit will only be issued to foreign buyers who can prove they have links with Poland; for example, if they have family residing in Poland or if they are applying for permanent residency.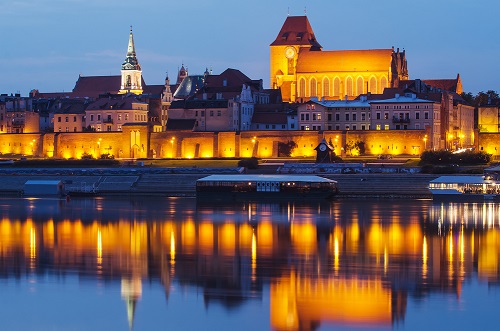 Non-EEA citizens need MIA permits to buy any kind of land in Poland
What is the typical house buying procedure?
The price of a property can be negotiated directly with the owners (this is actually common practice) or through an estate agent. Once an agreement has been reached, a contract will be drawn up. The contract must be made in the form of a notarial deed executed by a Polish notary. The notary will draw up a preliminary contract detailing the conditions of sale. A completion date will be set, and the buyer will pay the deposit. The deposit for property in Poland is typically around 20% of the property price. The notary will then carry out all the necessary checks. Once all is in order, the deal can be completed.
It is worth noting that all the documentation will be written entirely in Polish, so if you cannot speak it to a high level, it is well worth finding either an estate agent or a notary that speaks English. Alternatively, you may wish to hire a translator.
Agents in Poland typically charge around 3% commission, but this is negotiable. There will also be the additional costs of notary fees, registration fees, and civil transaction tax (CTT) to consider.
Do local banks or other lenders issue mortgages to foreign nationals?
For foreigners working and living in Poland on a permanent basis, obtaining a mortgage should not be too difficult. However, for foreigners who are not living and working in Poland, getting approved for a Polish mortgage will be difficult. The Bank Pekao and Alior Bank are two popular options for expat mortgage loans in Poland.
In order to be considered for a mortgage loan in Poland, you will need a PESEL number (Polish identification number), temporary or permanent residence status, an employment contract, a bank statement of your monthly salary for the last 12 months, a credit score report, and annual tax return information (if applicable). You may also be required to provide proof of a life insurance policy in some circumstances.