Portugal is a small southern European country on the Iberian Peninsula. It receives over one million visitors a year, with the beaches of the Portuguese Riviera and Algarve being particularly popular tourist destinations. The pastel hued buildings of Lisbon continue to attract crowds, and expats in particular choose to reside there.Portugal has seen a steady influx of expatriates, who choose to live and work there for its attractive cost of living, excellent cuisine and fine wines. You can enjoy a similar lifestyle to that in neighbouring Spain, with things tending to unfold at a slower, calmer pace.
Renting property
In cities such as Lisbon and Porto, it can be fairly easy to find an apartment to rent long-term. However, it can be an increasingly difficult task in areas that are densely populated with short-term holiday homes, such as Algarve. The cost of rent in Portugal is considered quite cheap, as is the general cost of living, but this often coincides with a lower wage. Locals tend to spend a third, or even up to a half, of their salary on rent.
Most long-term rentals in the cities are available unfurnished (sem mobilia). The monthly rent is usually agreed between the landlord and the tenant, and reviews are allowed annually. There is also a cap on rental increases. Your landlord must notify you of any proposed increases at least 30 days before implementing them. More often than not, the monthly rent in Portugal does not include utilities.
You will need to sign a tenancy agreement (contrato de arrendamento) in order to rent a property. You will also need to have a Portuguese fiscal number (Numero fiscal de contribuinte). You may find the whole process quite informal, especially if you are renting a room, so do not be surprised if your landlord has no interest in references or credit checks (although it won't hurt to have the information ready, just in case).
It is not uncommon for the landlord to ask for a deposit, which can be as much as two months' rent. It is worth noting that, unlike in many other European countries, there is not a set scheme for managing rental deposits. This means that landlords can hold the deposit themselves for the duration of the tenancy. If you are uncomfortable with this, see whether you can arrange with your landlord to place the deposit in an escrow account, which can't be touched by either party during the tenancy. You should also make sure that you both sign a tenancy contract, which should detail the deposit paid, the terms of agreement, the amount due in rent, etc.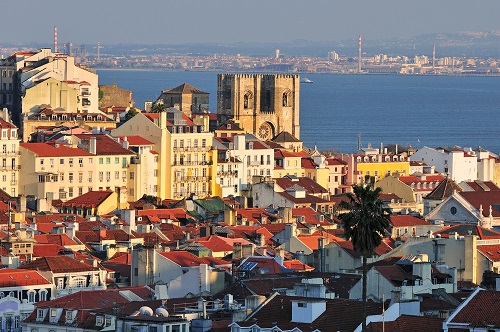 In cities like Lisbon, it can be fairly easy to find an apartment to rent long-term
Where can expats find details of properties to rent?
Quite often, properties are advertised locally by landlords. You can also find properties by using rental agents (like Chavetejo). Additionally, there are a few property portals that people use in Portugal to find rentals, such as:
• ERA
• KW Portugal
• ReMax Portugal
• Marcela Propriedades
• Top Casas
• Custo Justo
• Century 21
• IMO
What are typical rental prices in major expat destinations?
The cost of monthly rent can differ significantly across Portugal. For example, in Lisbon, you may pay €500 per month for a small studio flat and up to €2,000 per month for a family-sized apartment. According to data statistic website Numbeo, the average rental price for a one-bedroom apartment in a central city location is around €642.64. An apartment of the same size but a bit further out costs nearer to €472.09. A three-bedroom place in the city costs an average of €1,141.61, but its suburban counterpart only costs around €790.42.
Are there any challenges/problems in the rental process that expats often encounter?
You should always conduct additional checks in order to avoid falling foul of any property scams. For example, ensure that the property has a rental license (alojamento local) issued by the local council. Double check your potential landlord's details by asking to see their ID or passport. The documentation will almost always be in Portuguese, so if you do not speak the language, enlist the help of a licensed translator or ask a friend. This is important, as otherwise you may end up signing something that could cause you trouble later on.
Buying property
Around three-quarters of the Portuguese population are homeowners. There are also no restrictions on foreigners wishing to purchase property in the country. In fact, non-EU citizens who purchase a property with a minimum value of €500,000 automatically qualify for a five-year residency permit known as a "golden visa".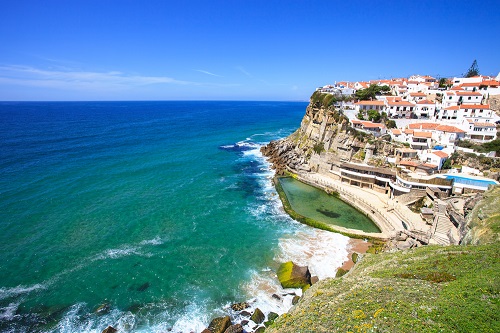 There are no restrictions on foreigners wishing to purchase property in Portugal
What is the typical house buying procedure?
It's always highly advisable (especially if you're not fluent in Portuguese) to invest in the services of an independent solicitor and translator. A solicitor can handle all of the contractual details, and they can help you arrange for a surveyor to inspect the property as well.
Once you've found a property that you'd like to make an offer on, and once the necessary background checks have been conducted, you can negotiate the price and put down your offer. If your offer is accepted, then you can have a preliminary contract drawn up.
Your notary will then inspect the details of the transaction and check the details of the property with the Land Registry. You must employ a notary (which is different to a solicitor) by law, otherwise your contract and purchase will be null and void.
If you're happy to go ahead, you will pay your deposit and confirm a completion date. Then the 'Deed of Purchase and Sale' (Escritura Publica de Compra e Venda) is signed, the property is registered in your name, and your full payment is processed.
Where can expats find details of property for sale?
The best way to purchase property is to simply do it through a property agent. Alternatively, if you have a good knowledge of the local language, you can conduct the search yourself. Several newspapers have property sections, such as the Diário de Notícias, Jornal de Notícias and Correio da Manhã. In addition to this, you may spot local advertisements on bulletin boards and in local shops. Many of the websites that list rentals in Portugal will also have sections for property you can buy.
Do local banks or other lenders issue mortgages to foreign nationals?
Both residents and non-residents can apply for mortgages from banks in Portugal. Variable mortgage rates in Portugal start at 3.3% per year, based on a 30% loan-to-value. For a non-resident, the minimum deposit is typically around 30% of the purchase price. It is advisable to start the mortgage process as early as possible, so that you know how big a loan you can get, and therefore what budget you have to work with.