How much you will have to pay for health procedures in Panama will depend on whether you access the public or the private sector. If you are registered with the Social Security Fund (Caja de Seguro Social or CSS), your costs will be very low, but since the country is a growing market for medical tourism, with some excellent private clinics, you may wish to take advantage of your time there to access some treatment.Costs in Panama are significantly lower than in the USA, but some hospitals are affiliated with healthcare providers in the States. Hospital Punta Pacifica, for example, is a partner institution to the Johns Hopkins Medical Center. Hospital San Fernando is affiliated with the Miami Children's Hospital, and Tulane University and Centro Medico Paitilla is a 166-bed private hospital that was founded in 1975 and is affiliated with the Cleveland Clinic of Ohio.
Panamanian health insurance operates on a reimbursement model. If you are covered by this, you will be entitled to use the public or 'regional' hospitals, clinics (polyclinicas), and social security hospitals, depending on the type of national insurance that you have. You will be expected to pay upfront if you visit a healthcare provider, including for emergency treatment.
Out-of-pocket care is still cheap in public hospitals in Panama, especially when compared to the USA, but it is becoming more expensive. Expats have quoted costs of US$20 to US$30 for a GP visit and of $US60 to US$65 to see a specialist.
In addition to public insurance policies, Panama also has health maintenance organisations (HMOs), which are medical insurance groups that provide health services for a fixed annual fee, and discount care plans, which are run by individual hospitals. There are no age restrictions on these policies, no deductibles, and pre-existing condition coverage will commence after your first year. Some discount plans will cover 85% of your medical costs.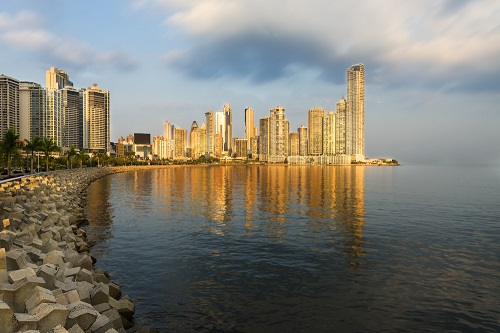 Out-of-pocket care is cheap in public hospitals in Panama
As an expat retiree, you can opt into a national scheme voluntarily, but you may also be eligible for a pensionado discount. This entitles you to doctor's visits, hospital stays, and prescription drugs. The pensionado discount applies to Panamanians, expats with a pensionado visa, and expat women who are over 55, or men who are over 60, who have a residency visa.
If you are a member of the US military, you may also be eligible for Tricare, which is a benefit rather than insurance per se.
Costs in the private sector are higher than in public clinics, but they are still competitive compared to in the USA. Medical tourism agencies say that costs for typical dental and medical surgeries are 1/4 to 1/3 lower than in the US and Europe. They also report that waiting times for surgeries are shorter than in Canada.
A knee replacement, for example, will cost you around US$12K (compared to around US$35K in the States). A hip replacement will cost you in the region of $5K, compared to up to US$57K in the US. A facelift costs $2.5K, compared to a minimum of $10,500 in the US. A breast lift costs $1,500 to $3K, in comparison to $4K to $9K in the US. Glaucoma treatment (per eye) costs $2,500, compared to $4,800 to $7,500 in the US.
Although Panama does not have many hospitals, due to the fact that it is a small nation, you will find a wide range of treatments. Specialties of Hospital San Fernando, for example, include:
• General surgery
• Orthopedics
• LASIK eye surgery
• Hip and knee replacements
• Gallbladder removal
• Gastric bypass
• LAP-BAND surgery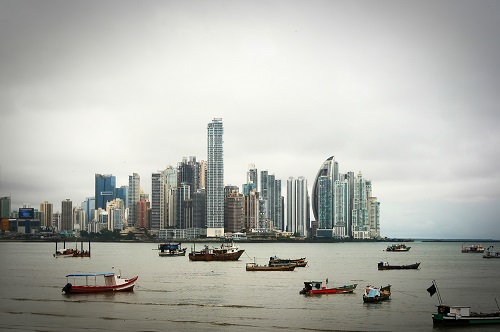 Although Panama does not have many hospitals, you will find a wide range of treatments there
Panama is also a destination for dental tourism, with high quality treatment in the private dental sector and lower prices than in the US or Europe. Some sample quoted prices are:
• Veneers: US$550 to US$650
• Crowns: US$500
• Implant: US$1500 to US$2K
• Whitening: US$100
• Cleaning: US$25
• Fillings: US$30 to US$60
Some clinics in the private sector provide cutting-edge treatment, such as stem cell treatment for autoimmune disorders, but if you are intending to go down this route, note that recovery from your illness under these new treatments is not guaranteed. Do not be afraid to ask some hard questions regarding outcomes, and ask also for testimonials, references and proof of qualifications. No reputable provider will object to providing you with this information.
Check with your insurance provider to see whether a particular procedure is covered under your insurance, and check with the clinic to make sure that they accept your insurance.
Make sure you are aware of any hidden costs and that you discuss the full details of your treatment with your chosen clinic. If you are visiting the country specifically for treatment, check how long you will need accommodation for, as there may be follow-up appointments etc.