Panama is already a popular destination for American retirees but increasingly expats have been looking at the country for employment choices, too. Salaries tend to be comparatively low, particularly in relation to the USA, but the cost of living is also low, which balances out the lower wages. Panama is currently Central America's biggest economy and is continuing to grow after new presidential elections and a boost to the country's infrastructure.It is advisable to look first at one of the many international companies which have a base in Panama: either as secondment from a company for which you already work, or as new employment, but there are other opportunities and we will look at some of these below.
Panama has recently overhauled its legal requirements for overseas employees and overall has extended the length of most types of work permits.
The government has created a new category of (non-resident) stay visa for US nationals. This allows you to enrol for temporary and/or technical work, investment, and labor transfer for up to a year, and this can be extended.
This new visa requires documentary evidence of the intended work. However, you will not need to pay the usual US$100 migration service fee.
There is also an option for temporary residence permits for aviation personnel.
In order to encourage the employment of local personnel, Panama operates a quota system and also has a policy of adhering to the Marrakech Agreement (for companies with fewer than ten employees). In order to apply for a work permit under the Marrakech Agreement, a company must employ a minimum of 3 Panamanian employees and no other foreign national employees.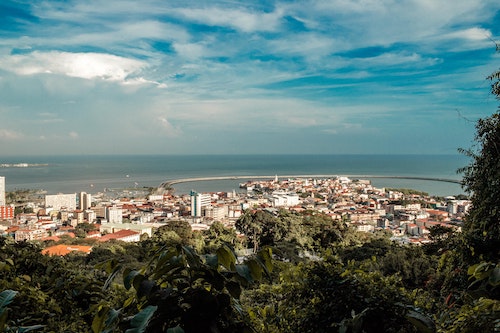 Panama operates a quota system for expat employees
For a standard work permit for professionals (for example, people working in international trade or administration), you can apply for a permit for 2 years, renewable for 3 years. You will no longer need to renew your work permit every year during the 10-year period that is required before you are eligible to apply for a permanent work permit (this is designed to reduce immigration costs for employers and administrative burdens for foreign personnel).
However, you will need to submit a substantial amount of documentation in order first to be registered as a professional foreigner:
• your passport, including the cover, authenticated by a Notary Public of Panama
• a police record certificate: apostilled or authenticated by a Consul of Panama
• your original university degree certificate + 2 apostilled copies of your university degree (one for your residency and the other for the work permit). All degrees must be approved at the University of Panama
• a medical certificate
• 3 x passport photos
• proof of residence (receipt of public services or lease)
• Power of Attorney
You will also need to pay a fee.
Once you have been registered, you will need to apply for your actual work visa itself by submitting the following to the Ministry of Labor:
• document accrediting your immigration status issued by the SNM
• 4 x passport-sized photos
• apostilled copy of your university degree
• copy of your residence card authenticated by a Panamanian Notary
• the Power of Attorney and your request
Panama is still an aviation hub between the Americas and if you are working within this sector you may well find opportunities open to you, for example in aviation engineering.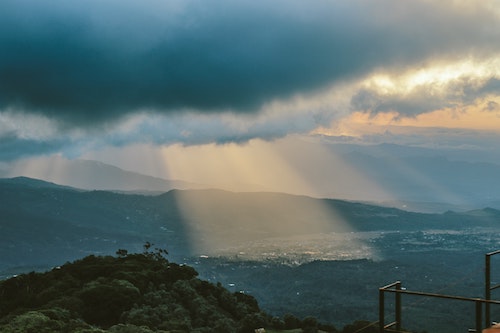 Aviation engineering is an important sector
The banking sector is also expected to undergo significant growth into the 2020s, and if you have a background in finance, for example in fund management, Panama may be an appealing option.
Teaching English is also a popular choice and if you have a TEFL certificate, you will find a number of suitable vacancies. You do not need to have a university degree to teach English in Panama: however, you will have wider choices and can command a higher salary if you do.
It is recommended that you have at least basic Spanish, since this is the primary language of the country.
Typical working hours in Panama run from 8 a.m. – 12 p.m. with a long lunch break, then from 2 p.m. – 5/6 p.m.
You will have 13 national holidays. Annual leave is set at 30 days after 11 continuous months of employment.
The Panama minimum wage rate ranges from 1.22 to 2.36 Panamanian balboas per hour, depending on the region and sector (the balboa is pegged to the US dollar). An average monthly salary in Panama City is in the region of US$1200 and US$500 in more rural areas.
You will be eligible for paid maternity leave for up to 6 weeks before delivery and for 8 weeks after the birth. There is a minimum 14 weeks rest period.
Your spouse can come with you to Panama but there is now a separate employment visa for spouses, issued initially for two years and renewable for three years.
Job Vacancies
You can apply directly to a company and speculative applications are considered routine. You may need to upload your CV and any supporting documents.
Online jobs boards are a possible source of information, or you could consider applying to a recruitment agency. If you are on the ground in Panama, the local press may also advertise any vacancies.
Applying For A Job
A standard CV/resume should be acceptable. Some Panamanian companies report a poor standard of CVs/resumes from local applicants, so make sure that yours is as strong as possible.
Panama has recently instituted anti-discrimination legislation but may not yet be up to speed with North American countries.
Qualifications And Training
You may need to have any specialist qualifications or degree certificates apostilled. You may also need to have important information translated into Spanish unless you are applying to an international company.
Would you like to share your experience of life abroad with other readers? Answer the questions here to be featured in an interview!