The economy of this South American country has been continuing to grow in recent years, with a steadily increasing GDP, resulting in some exciting opportunities for more adventurous expats seeking employment abroad. If you already work for a company which has offices in Peru, you have the option of exploring secondment, but if not, you may wish to look at some of the international companies currently contributing to Peru's development.The capital of Lima is becoming a financial hub, with a number of large international banks having set up shop here, but there are a wide range of sectors, including education, mining, tourism and ecotourism (since Peru has a diverse habitat, including rainforests), manufacturing and petroleum.
The Peruvian authorities encourage local companies to take on Peruvian staff in preference to foreign personnel, so you may find that your options are more restricted to overseas employers. The bureaucratic process of applying for a work visa can be lengthy and rather complex, but your employer should also act as your sponsor and their legal department should assist you with the minutiae of the process.
You will need a work permit in order to work legally in the country. You will be able to enter the country without a visa for up to 3 months if you are from the EU or the USA, plus Australia and New Zealand. Otherwise, if you are not from South America itself or one of the above states, you will need a visa, but check with your local Peruvian consulate to see if Peru has reciprocal visa arrangements with your home nation.
Many expats come into Peru on a tourist or business visa and use their 3 months' leeway to find a job. If this is the route that you select, and if you are successful in finding employment, you will then need to contact the Peruvian general directorate of immigration and naturalization (Dirección General de Migraciones y naturalización del Perú) in Lima and apply for a "permiso para firmar contratos" (permission to sign contracts) and then a work visa. You will not be able to sign an employment contract without this special permission, but the process has recently been digitized and you can do it online. Once you have signed the actual contact, you must then send it to the Ministry of Labor for approval.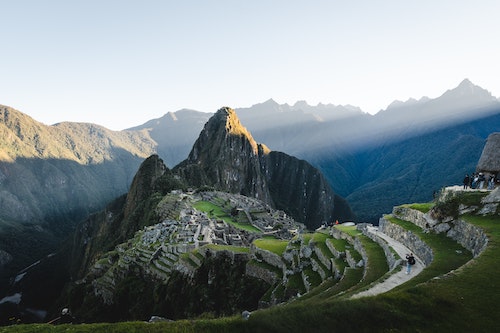 Bureaucracy in Peru can be complex
You will then need to submit the following documentation to apply for a work visa:
• a F-004 application form
• your passport
• your work contract (approved as above)
• a processing receipt from the Banco de la Nacion
• a receipt from the Banco de la Nacion for processing your resident visa
• Peruvian tax authority (SUNAT) registration including RUC (the tax number) demonstrating that your employer is active
• company registration and name of their legal representative
• police clearance (Ficha de canje internacional) – this usually has to be within the last 3 months and you may need to get this directly from Interpol
• confirmation of your appointment with the Migraciones (you will have to go to their office in person and may need more than one appointment)
You will also need to pay a fee.
Your permit is likely to be valid for up to 3 years, but you may be able to extend it. Note that, due to local employment legislation, you will not be able to work for a Peruvian company that already has a set quota of overseas personnel.
English language teaching is still a very popular way of finding employment in the region and if you have a TEFL certificate and preferably a university degree, you should not find it too difficult to locate employment in a private language school or college.
It is advisable to speak basic Spanish, especially if you are considering working in tourism or hospitality.
Peru has a long working week of 48 hours and overtime is not capped (it is usually paid at 1.25% x your usual rate of pay). Most companies have an 8 hour day and you may find yourself having to work 6 days a week. Opening hours vary (shops open from 9 a.m. – 8 p.m. but other businesses tend to work 9 a.m. – 5 p.m.)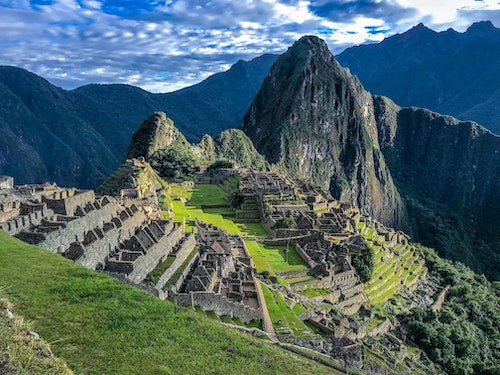 Speaking Spanish will put you at a major advantage
Peru has recently substantially overhauled its employment legislation, conferring more rights on employees.
There are 10 public holidays per year. You will have 30 days of annual leave each year but can request that this be split into different periods.
Maternity leave used to be very restricted but you can now take a 98 day paid maternity leave. Fathers can apply for paternity leave, too.
Your spouse can work but will have to apply separately for a work visa. Note that you need to be legally married for your partner to count as a dependent in this country.
Job Vacancies
You can make speculative approaches to companies, although note that there may be obstacles with finding employment with a local company rather than an international provider.
There are a number of jobs boards online and you may also like to consult the vacancy pages of the local press if you are already on the ground in Peru. Recruitment agencies are also an option.
Applying For A Job
A one page standard CV/resume is acceptable but it is recommended that you have this translated into Spanish.
The Peruvian constitution states that no person shall be discriminated against on the basis of origin, race, sex, language, opinion, economic status, or any other distinguishing feature. Be aware of your legal rights before you go into an interview.
Qualifications And Training
Your qualifications should be apostilled or legalized in your home country by the Peruvian consulate and then by the Peruvian Foreign Ministry.
Would you like to share your experience of life abroad with other readers? Answer the questions here to be featured in an interview!