Poland is increasingly becoming a popular destination with expats seeking employment. The country has recently been designated as one of the top 25 economies in the world, with the 6th largest GDP in the EU, and a wide range of opportunities are available, particularly in urban centres such as Warsaw, Krakow and Poznan. Salaries may be lower in comparison to the UK, for example, but the cost of living is lower as well – around 40% lower than the UK. Your chances of finding employment will be greater if you are a citizen of an EU/EEA state, but you will also be entitled to seek work if you come from outside the region.If you are a citizen of an EU/EEA member state, you will be entitled to work in Poland and will not need to apply for a work visa. If you come from outside the EU/EEA, you will need the relevant permit and these are issued at a regional level. You can apply to your local Polish consulate for a D-type visa, which along with a work permit, will allow you to work in the country for up to a year and which will also allow you to stay for 90 days within half a year in the countries of the Schengen Area. You will also need a short term residence permit.
In comparison with many countries, applying for a work visa for Poland is relatively straightforward. Moreover, either your prospective employer or a specialized consultant can assist you with the process. You will need to submit the following documentation for your D visa:
• application form
• a passport, valid up to at least three months after your planned departure from Poland
• passport size photos
• payment proof of your visa fee
• proof of your travel insurance or international medical insurance
• proof of sufficient financial means
• a letter stating the purpose of your visit
• a letter confirming the necessity of your long-term stay
Your employer will also need to apply for the actual work permit: this can take several weeks so it might be advisable to get this sorted out before you relocate.
The country is experiencing significant skills shortages, possibly due to the number of Polish citizens working abroad combined with an ageing population. The trades sector has been the worst hit in recent years and there is a shortage of personnel here. The service sector is growing rapidly, along with specialized agriculture, manufacturing, the automotive industry, shipbuilding and electronics. Digital industries are also expanding.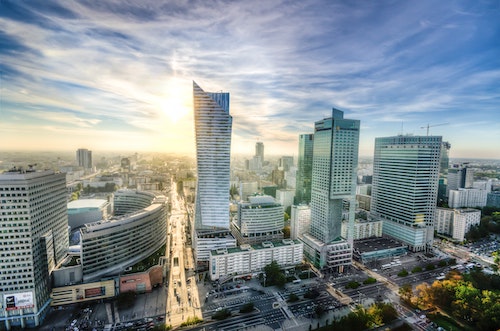 There are skills shortages in several sectors in Poland
There are possibilities for teaching English if you have a TEFL certificate and, preferably, a university degree.
Typical working hours in Poland are hours are from 8 a.m. – 4 p.m. on weekdays and 8 a.m. – 2 p.m. on Saturdays. You are entitled to a 15 minute break every 6 hours. The standard working week is 40 hours over 5 working days – 8 hours on average per day, so most people in full time employment work a 40 hour week. You will have to negotiate any overtime with your employer, particularly if you are working part time. Overtime should be paid either financially or as time in lieu.
You are entitled to 13 days of annual leave and Poland also has 14 public holidays per year.
Maternity leave is relatively generous in Poland. You will be eligible for maternity leave (urlop macierzyński) of 20 weeks, 6 of which can be taken before delivery. Once your maternity leave ends, you will then be entitled to 32 weeks (34 weeks in the case of a multiple birth) of parental leave (urlop rodzicielski). This can be split between parents. You will be entitled to maternity pay (zasiłek macierzyński): the amount of this will depend on the quantity of parental leave that you undertake. Fathers are also eligible for 2 weeks of paid paternity leave.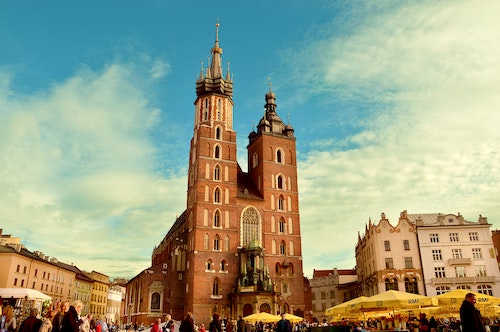 Parental leave is given for both mothers and fathers
The minimum wage is currently €502.8 per month. The average gross salary per month in Poland, however, is currently in the region of €2094. This will depend somewhat on whether you are working for a local provider or an international company: in the case of the latter, salaries are likely to be higher.
Your spouse will be able to work if they are a citizen of an EU/EEA member state, but otherwise must apply for a separate work permit. Note that you must be married in order to be counted as a dependent and you will need to submit a marriage certificate as part of your residence application.
Job Vacancies
There are a large number of online jobs boards which cover Poland, as well as recruitment agencies. If you are already on the ground in the country then you can check the local press for any vacancies.
You can also apply speculatively to companies.
Applying For A Job
A standard one or two page CV/resume should be acceptable. If you are going through a recruiter, check whether you need to have this translated into Polish. The standard of English in the country is quite high so this may not be necessary, particularly if you are applying to an international company.
The Polish Constitution has provision against a range of discrimination, including discrimination on the basis of age.
Qualifications And Training
It is worthwhile to have any qualifications apostilled if you are applying for work, particularly in a professional sector.
Would you like to share your experience of life abroad with other readers? Answer the questions here to be featured in an interview!