Peru is an exciting and popular destination both for tourists and potential expats. The Peruvian economy has been continuing to grow in recent years, resulting in some exciting opportunities for those seeking employment abroad. Whether or not you will need a visa to visit Peru depends on why you are travelling there, how long you plan to stay, and your nationality. You can read about your options below.
Will I need a visa?
If you are British and entering Peru as a tourist, you will not initially need a visa, and you will be able to stay there for at least 90 days. If you are coming into the country overland from elsewhere, make sure that immigration puts the correct stamp in your passport. Your passport should be valid for a minimum period of six months from the date you enter Peru.
The Peruvian immigration authorities list countries that do not need a visa for tourist purposes. Included in this list are members of the European Union (EU), the United States of America (USA) and Australia.
The maximum stay in Peru on a tourist visa is 183 days (per year).
How do I apply for an entry visa?
As noted, you are likely not to need a tourist visa if you are entering Peru for a short-stay as a tourist. The country does, however, have a long list of visa types, including visas for journalism, for religious purposes and so forth, as well as the more standard long-term stay visas. We will look at work permits under a separate heading below, but some long-term stay options include:
Rentista visa: Peru's retirement visa. To qualify for this, you must prove that you have a permanent monthly income of $1,000 (plus $500 for each dependent). This visa is indefinite and does not need to be renewed annually.
Permanent resident visa: This provides indefinite residence in the country. Once approved, this visa must be renewed every five years. It is also possible to apply for citizenship and a second passport at this point. You can apply for permanent residence once you have been resident in the country for over three years.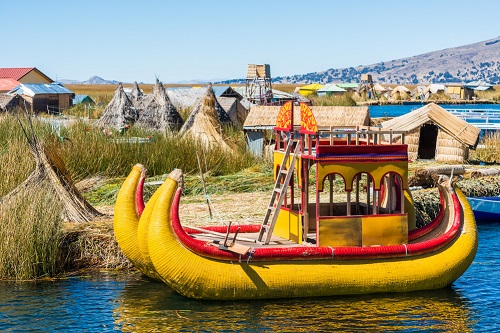 Peru has a long list of visa types, including visas for journalism and religious purposes.
How much will it cost?
Each visa application costs PEN 107.50 (US$32) to process. You must pay this to the Banco de la Nación (National Bank). Regardless of the type of visa you are applying for, you will need to provide:
• A receipt from the Banco de la Nación, showing proof of your processing fee payment
• A legible copy of your current passport or another travel document
How long does it take?
The visa application process can take up to 30 days.
What will I need to apply for a work visa?
The Peruvian authorities encourage local companies to take on Peruvian staff in preference to foreign personnel, so you may find more opportunities for work with overseas employers. The bureaucratic process of applying for a work visa can be lengthy and rather complex, but your employer should also act as your sponsor and their legal department should assist you with the minutiae of the process.
You will need a work permit in order to work legally in the country. You will be able to enter Peru without a visa for up to three months if you are from the EU, the USA, Australia or New Zealand. Otherwise, unless you are from South America itself, you may need a visa. Check with your local Peruvian consulate to see whether Peru has reciprocal visa arrangements with your home nation.
Many expats come into Peru on a tourist or business visa and use their three months' leeway to find a job. If you decide to do this and are successful in finding employment, you will then need to contact the Peruvian General Directorate of Immigration and Naturalisation (Dirección General de Migraciones y Naturalización del Perú) in Lima and apply for a permission to sign contracts (permiso para firmar contratos) and then a work visa. You will not be able to sign an employment contract without this special permission, but the process has recently been digitised, so you can do it online. Once you have signed the actual contact, you must then send it to the Ministry of Labour for approval.
Once you have done this, you will need to submit the following documentation to apply for a work visa:
• An F-004 application form
• Your passport
• Your work contract (approved as above)
• A processing receipt from the Banco de la Nacion
• A receipt from the Banco de la Nacion for processing your resident visa
• Peruvian tax authority (SUNAT) registration, including RUC (the tax number) demonstrating that your employer is active
• Company registration and the name of their legal representative
• Police clearance (Ficha de canje internacional) – this usually has to be dated within the last three months and you may need to get it directly from Interpol
• Confirmation of your appointment with the Migraciones – you will have to go to their office in person and may need more than one appointment
You will need to pay a fee.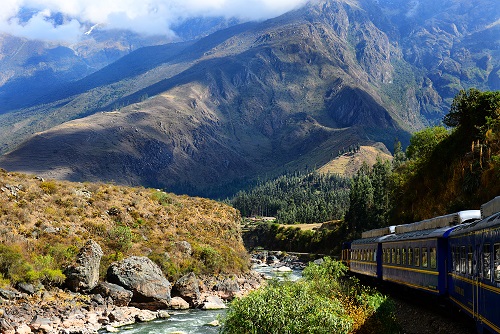 Many expats come into Peru on a tourist or business visa and use their three months' leeway to find a job.
Your permit is likely to be valid for up to three years, but you may be able to extend it. Note that, due to local employment legislation, you will not be able to work for a Peruvian company that already has a set quota of overseas personnel.
You can also apply for a business visa by submitting the following:
• Application form
• Valid passport
• Round trip ticket
• Letter from the company sponsoring the business trip, indicating the purpose of the visit to Peru, the length of the stay, and assurance that you will be travelling with sufficient funds to last the duration of the trip
• Proof of legal residency in the country from which you are applying
• Passport photos
• Application fee
Bringing a pet into Peru
If you want to take your pet into Peru, you will need:
• An import permit
• A vaccination for rabies, between 30 days and 12 months before you travel
• A USDA (or CFIA) Veterinary Certificate for Peru
• A ticks and tapeworm examination