Portugal, a popular destination among both expats and tourists, can offer a number of opportunities to those seeking employment, despite its recent economic downturn. Whether or not you will need a visa to go there will depend on a number of factors, such as your nationality and the motivation behind your trip. Read on to learn more about your options.
Will I need a visa?
If you are from the European Union (EU) or the European Economic Area (EEA), you will not need a visa to visit Portugal, but you will need to register with the authorities if you remain there for longer than 90 days.
Nor will you need a visa if you are a British citizen: as above, you will be able to remain in the country for 90 days. If you currently have residency in the country, this should continue even once the post-Brexit transition period has ended.
Since Portugal is part of the Schengen Agreement, if you are a U.S. citizen, you may also enter Portugal for up to 90 days for tourist or business purposes without a visa. To do this, your passport should be valid for at least six months. You will also need proof of sufficient funds to support you during your stay and a return airline ticket.
Portugal has reciprocal visa arrangements with many nations, but if you are from outside the EU/EEA, you will need to apply for residency if you want to remain in the country for longer than 90 days. You may also be able to apply for a temporary stay for a four-month period with multiple entries.
How do I apply for an entry visa?
In order to apply for a Schengen visa, you will need:
• A completed application form
• Two passport-format photos
• Your passport and any copies of previous visas
• Travel insurance (including medical coverage) with confirmation of a minimum of €30,000 coverage within the entire Schengen Area
• A cover letter stating the purpose of your visit and your itinerary
• Proof of civil status (for example, your marriage certificate or the birth certificates of your children)
• Flight itinerary
• The address of your accommodation, including hotels
• Proof that you are able to support yourself financially throughout your stay (for example, a recent statement from your bank for the last three months that shows funds of at least €50 (£40) per day, or traveller's cheques, or proof of sponsorship)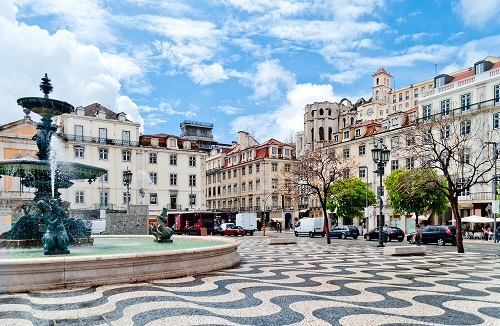 In order to apply for a Schengen visa, you will need to be able to supply a number of supporting documents.
You may need further documentation depending on your status. If you are employed, you may need to supply:
• A contract of employment
• A letter of leave from your employer
• A bank statement for the last six months
• An income tax return
• Your business license (if you are self-employed)
If you are a student, you will need to include your certificate of enrolment at the relevant educational institution.
If you are retired, you will need a statement of your pension for the last six months.
How much does it cost?
The standard cost of a visa is €80, but you will be exempt if you are in one of the following categories:
• A child younger than six years of age
• A family member of an EU/EEA national
Documents required for exemption are:
• Original marriage certificate or civil partnership certificate
• Original full birth certificate
• EU/EEA national's passport
You will also be exempt if you are travelling for the purpose of study or educational training, such as if you are a school pupil, an undergraduate student, or a postgraduate student. You must be accompanied by your teachers/professors. In addition, invited researchers are exempt.
There is a reduced fee of €35 for nationals of countries that have a visa facilitation agreement with the EU.
Fees are non-refundable and are not a guarantee that you will be issued with a visa.
A long-stay visa will cost around €99.
How long does it take?
The Portuguese authorities say that visa processing typically takes from two to three weeks.
What will I need to apply for a work visa?
If you are a citizen of an EU/EEA member state, you will initially need neither a visa nor a work permit, although you will have to register for residence (Cartão de Residencia) and find a job within six months of your arrival. Residence can depend on you being in employment, so it is important to sort out some form of paid work; a number of expats use call centres as a stepping stone.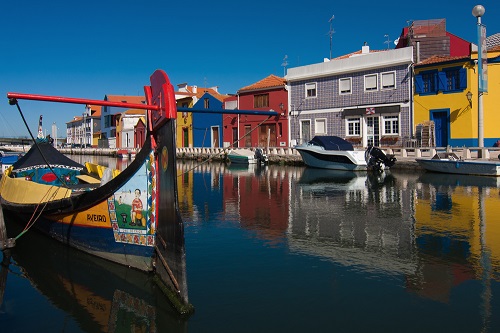 Your employment status can have an impact on whether or not you are granted residence in Portugal.
If you are from outside the EU/EEA, you may find it more difficult to obtain employment. Portuguese companies are supposed to prioritise Portuguese citizens and EU/EEA nationals above third party nationals. One option would be secondment from your current company, if your employer has a base in Portugal. You will need a residence visa and a work permit (Autorização de Trabalho). You can apply for these at your local Portuguese consulate or with Portuguese Immigration Services (SEF) if you are already on the ground. You will need to submit the following documentation for your residence visa:
• Valid passport with at least two blank pages
• One passport photo
• Letter of invitation from employer or a document explaining the purpose of your visit
• Flight ticket reservation or itinerary for multi-area visits
• Health and accident insurance
• Bank statements as proof that you have sufficient funds (the minimum is €40 plus €75 per country visited)
• Proof of accommodation
• Biometric data, such as fingerprints and digital photos
You will also need to pay a fee (the amount may vary, but it will not exceed €200). You will then need to supply documents in support of your work permit, which are:
• Your passport
• Your residence visa
• Two passport photos
• Bank statements, as proof of sufficient funds
• Proof of accommodation
• Criminal record checks (e.g. DBS certificate from the UK – this usually has to be valid for three months)
• Proof of Portuguese proficiency (if necessary)
• Your employment contract
• Any relevant tax documents
• Social security registration
You will also need to pay a fee for this, and again, the amount may vary. For example, it will depend on the kind of work permit you are applying for.
EU blue card
If you have been issued a residence permit for work that requires advanced skills by an EU member country, you will be eligible for an EU blue card. This is an approved EU-wide work permit that allows highly skilled non-EU citizens to work and live in any country within the European Union (excluding Denmark, Ireland and the United Kingdom).
Bringing a pet into Portugal
You will be able to bring your pet into Portugal, but it will need to have:
• A microchip
• A health certificate
• A rabies vaccination