Qatar is an increasingly popular tourist destination, with attractions such as the futuristic capital of Doha. It is an interesting choice for expats seeking employment and, despite recent political difficulties, there are a number of opportunities available in construction, education, finance, tourism and other sectors. Whether or not you need a visa will depend on factors such as your nationality, the length of your stay, and your reasons for travel. Read on to learn more about your options.
Will I need a visa?
The visa regulations for Qatar have changed relatively recently, and it is now easier to travel into the country.
If you a UK national, you do not require a visa to enter Qatar. You can obtain a visa waiver upon arrival, and this will be valid for 180 days from the date it's issued. It will entitle you to spend up to 30 days in Qatar, during either a single trip or on multiple trips, and may be extended for a further 30 days. Your passport should be valid for a minimum period of six months from the date you enter Qatar.
Similarly, if you are an Australian, Canadian or US national, you will not need an entry visa to travel to Qatar, and are allowed multiple stays up to 30 days within a time period of 30 days. A multi-entry waiver will be issued free of charge at your port of entry, which for most travellers is Doha's Hamad International Airport (DOH), once you have presented your passport, which must be valid for at least six months, and a confirmed onward or return ticket.
Some EU nationals are able to remain in Qatar for 180 days visa-free.
Gulf Cooperation Council (GCC) residents who hold positions in approved professions, along with those accompanying them, can obtain a GCC resident visit visa on arrival in Qatar. You will need a GCC residence permit and a passport, with validity of at least six months. The visa will be valid for one month and can be extended for another three months if required. You will need to hold a return ticket.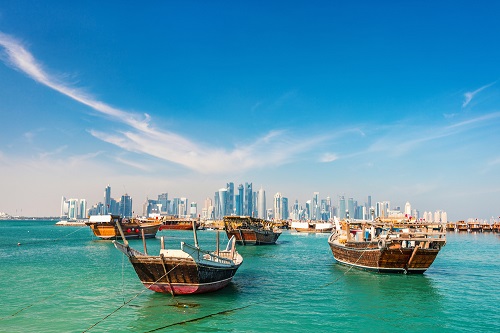 Gulf Cooperation Council (GCC) residents who hold positions in approved professions can obtain a GCC resident visit visa on arrival in Qatar.
How do I apply for an entry visa?
As above, citizens of many countries can enter Qatar freely, without an entry visa. However, it is difficult to obtain citizenship / permanent residency in Qatar. For example, you will need to have resided in Qatar for a minimum of 20 consecutive years if you were born outside of Qatar, or 10 years if you were born inside Qatar, to do so. In saying this, there are some long-stay options available, including employment visas (described below).
How much does it cost?
A 30-day visa costs $68, and a 96-hour visa costs $44.
How long does it take?
Visa processing usually takes from four to 15 working days.
What will I need to apply for a work visa?
You can either go to Qatar and look for work once you are there, or secure an offer of employment before you travel. In this case, you will need a work permit before you apply for a Qatar residence permit. Your employer will act as your sponsor, and the employment of foreign workers at your company must be approved by the Labour Office.
This means that your employer will need to go through the bureaucratic process of gaining permission to hire overseas personnel. Once this is done, you / your employer must supply the following documentation:
• A copy of your passport
• A completed application form in Arabic
• A copy of the Commercial Registration of the business
• The immigration card of the business
• A copy of a valid employment contract between the sponsoring company and yourself, in Arabic and English
• A medical certificate from a government-approved hospital
• Four passport-size photos
• Your biometric data (fingerprints)
There will also be a fee, which is currently QAR 200 (US$55). Your work permit must start within seven days of your arrival in Qatar.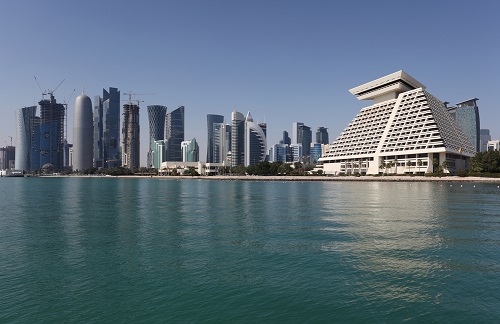 If you have secured an offer of employment in Qatar, you will need a work permit and a residence permit.
To bring your dependants with you to Qatar, you will need a different kind of visa: the family sponsorship visa.
You will also need to apply for a residence permit. Again, your employer should help you with this, but you will need to submit much the same personal information as above.
In addition, when you leave the country, you must apply for an exit visa at the Ministry of the Interior, which must be approved by your employer. This is valid for seven days only, and costs about QAR10 (US$2-3) if it is for a single exit and QAR 500 (US$137) if it is for multiple exits. This system, however, is due to be overhauled in 2020, and most exit visas are due to be scrapped. Despite this, you may still have to ask permission from your employer to leave Qatar.
Bringing a pet into Qatar
You can take your pet into Qatar, but it will need to have:
• A microchip
• A rabies vaccination
• A rabies titer test
• A health certificate
• An import permit from the Department of Animal Resources