How much you will pay for healthcare in the Philippines will depend on whether you choose to access the private or the public sector. Your eligibility for national health insurance is likely to be limited, but you can still access the public healthcare system if you are prepared to pay out of pocket. However, bear in mind that public sector healthcare in the Philippines is overstretched and often overcrowded, with a shortage of medical equipment. Many expats opt for private health insurance, particularly those who are based in non-urban areas.
State health insurance costs in the Philippines
Until recently, foreigners were not eligible to join the national health insurance scheme, but in 2017, PhilHealth was extended to apply to expat workers. There are two types of recipients: those who are paying national insurance contributions and those who are unable to do so, such as those who are unemployed or on low incomes.
PhilHealth is under revision. If you are eligible for the scheme or its next incarnation, you will find the widest range of provision in the cities, such as Manila. In rural areas, you will find it difficult to access more than the most basic coverage.
Even if you are entitled to access PhilHealth, it does not cover all costs. Also, it will not begin until you have paid a certain number of contributions. There have been concerns expressed in the Filipino press around Filipinos not knowing how they will cover their hospital bills or having to use their savings to do so.
According to the Mercer Marsh Benefits 2019 Medical Trends Around the World report, the Philippines is the second most expensive country in Southeast Asia when it comes to medical costs. Medical inflation in the Philippines was anticipated to increase to 13.7% in 2019 from 13% in 2018. Healthcare costs are increasing due to the high cost of pharmaceuticals, new diagnostics and procedures, and the over-prescribing of low-value health tests and procedures.
Some hospitals have a policy of using medication from the hospital's own pharmacy in order to impose stricter standards of quality control (the Philippines has a problem with counterfeit drugs), but patients report that hospital pharmacy medication can cost as much as 100% to 200% more than drugs from ordinary pharmacies. Even in local pharmacies and chains, the cost of medication in the Philippines is estimated to be among the highest in Asia, second only to Japan.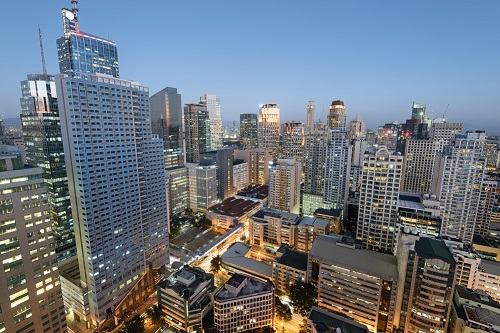 Expats are now eligible to join the national health insurance scheme in the Philippines
How much does treatment cost in the public system?
Treatment in the public healthcare sector costs substantially less than in the private sector:
• One night hospital stay: ₱2,500 (US$50)
• Visit to emergency room: ₱2,500 (US$50)
• Visit to a doctor: ₱500 (US$10)
• ICU: up to ₱30,000 per day (US$600)
Costs can escalate quickly, and some public hospitals may not accept international insurance. It is advisable to check whether your hospital will accept your insurance as soon as you are admitted, in order to avoid being landed with a large bill at the end of proceedings.
Underfunding, corruption, and a shortage of medical personnel all pose challenges to the public health system. Filipino medics are well trained – many have trained in the USA – but often choose to work abroad, resulting in a shortfall in the public sector in the Philippines.
How much does treatment cost in the private sector?
The Philippines is not yet a major destination for medical tourism, unlike some of its Southeast Asian neighbours, but it does still have a market share. Costs of treatment are substantially lower than in the private sector in the West. The Department of Tourism has been seeking to increase medical tourism in the Philippines and has been promoting 15 hospitals and clinics that are internationally accredited.
The World Travel and Tourism Council (WTTC) reports that the Philippines ranks 24th among the top global market in inbound medical tourism spending, which reached $69 million in 2017. The country is striving to develop a unique wellness brand, but notes that an emerging market is already present in:
• Executive checkup
• Ophthalmology
• Aesthetics
• Dental
• Cardiology
• Minimally invasive surgery
Private sector dental treatment is particularly popular, especially among Australian visitors.
The government has, however, failed to regulate the private sector to a large extent. This is a concern, as corruption is rife. The World Health Organisation (WHO), for example, has cited the Philippines as being one of the world's illegal organ trafficking hotspots. Therefore, you do need to take some care in selecting a clinic. Do not be afraid to ask for testimonials and accreditation, and ask your local friends and colleagues for recommendations. Despite this note of caution, there are some excellent clinics in the Philippines, with highly trained, English-speaking staff and high-tech equipment.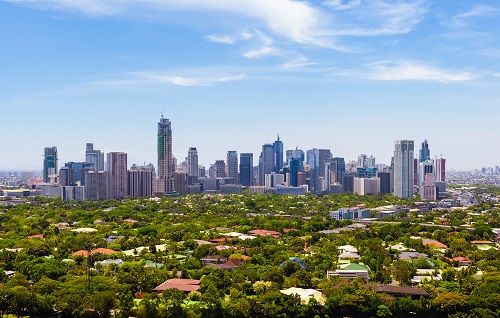 There are some excellent clinics in the Philippines, with highly trained, English-speaking staff
Here are some average costs, from St Luke's hospital (one of the main treatment destinations for expats living in the Philippines) and others:
• Hip replacement: US$10,000
• Knee replacement: US$9000
• Rhinoplasty: US$1200
• Valve replacement: US$18,140
• Facelift: US$2,499 to US$3,352
• Tummy tuck: US$4900 to US$9800
• Eyelid surgery: US$680 to US$2350
• Botox: US$190 to US$980
• Liposuction: US$980 to US$2945
Some average dental care costs are as follows:
• Single tooth implant: US$1000 to US$2490
• All-on-4 implants: from US$7400
• Porcelain fused to metal (PFM) crown: US$124 to US$435
• Porcelain veneer: US$248 to US$498
• Acrylic dentures (one jaw): US$124 to US$373
• Laser teeth whitening: US$186 to US$498
• Check up: usually less than US$10
Remember to check that your chosen clinic accepts your insurance, and check, too, that your insurance provider approves of your chosen course of treatment – some care may need prior approval. It is also advisable to check with your clinic in advance what kind of payment they prefer, whether you will need to pay a deposit, and whether you need to pay in advance.