If you're the sort of person who enjoys keeping fit and healthy, you're not going to have any problems in Andorra! Andorra is a picturesque microstate, found in the mountains sandwiched between France and Spain. It's a popular ski destination in the winter, but also makes for a great hiking spot during the spring and summer! The people there love to be outdoors and keeping active, so you'll fit right in. Andorra actually has one of the highest life expectancies in the world, which (as well as to their amazing healthcare system) is largely attributed to the healthy lifestyle it offers.
Gyms and health & fitness clubs
Being outdoors and at one with nature is all well and good, but if you prefer the comfort and cleanliness of a gym (especially one with a shower), or you get your kicks from lifting heavy iron, there are plenty of great gyms and health & fitness clubs that you can check out. Here are some top picks:
Urban Gym Andorra la Vella
Address: Carrer Prat de la Creu, 16, AD500 Andorra la Vella, Andorra
NEXT SPORTS CLUB ANDORRA
Address: Av. Carlemany, 70, AD700 Escaldes-Engordany, Andorra
CrossFit Les Valls
Address: Camí Borda Nova, AD500 Andorra la Vella, Andorra
360ºextrem
Address: Av. de Santa Coloma, 115, AD500 Andorra la Vella, Andorra
Pavelló Andorra
Address: Baixada del Molí, 36, AD500 Andorra la Vella, Andorra
Martial arts
If you're more interested in martial arts, then fear not! You will also be spoilt for choice, as there are plenty of karate dojos, boxing gyms, judo clubs and krav maga studios. Below are some examples of what's available:
Escola d'Aikido Kokoro Dojo Internacional
Address: Aikido school in Andorra la Vella, Andorra
DINAMIC BOXA
Address: Baixada del Molí, 48, 1r, AD500 Andorra la Vella, Andorra
Kyokushin-Do Arts Marcials
Address: Carrer de Tobira, 22-24, AD500 Andorra la Vella, Andorra
IPPON club de judo
Address: Pavelló del Prat Gran, AD700 Escaldes-Engordany, Andorra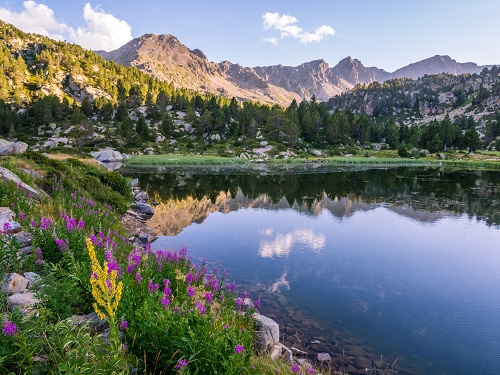 Andorra offers a number of both indoor and outdoor activities
Hiking trails
Andorra is situated in the Pyrenees Mountains. You'd be missing a trick if you didn't check out at least one of the hiking trails there. There are plenty available, ranging from easy to much more advanced. You may want to check out some of the following examples:
Tristaina Lake Trail
A trail suited to novice hikers but enjoyed by all, with a more experienced trail that will lead you on a five-hour loop. This trail boasts gorgeous streams, lakes and waterfalls.
Sola Irrigation Canal Trail
This trail will take you along the canal and up cobbled hill paths and wooden steps to a stunning city viewpoint.
Coll d'Ordino Trail
This trail starts in Ordino Village and finishes in Canillo. A steep ascent and hairpin bends will take you through woodland areas and reward you with some scenic picnic spots.
Comapedrosa Highlands Trail
This interesting route will take you on forest tracks, through meadows and up a mountain ride. You will pass old chapels and stone huts and enjoy stunning views of the lakes and surrounding peaks.
Casamanya Peak Trail
The entire trail is full of stunning views, although some parts of the trail are totally without cover or shade, leaving you at the mercy of the elements. Perhaps best to time this so that you're not without shade at the peak of the day!
Circ de Pessons
A fun, well-marked trail that the whole family can enjoy. It will have you clambering up rocks, passing waterfalls, and walking around beautiful lakes. There's even a cafe at the top, where you can quench your first and grab a bite to eat while you enjoy the view.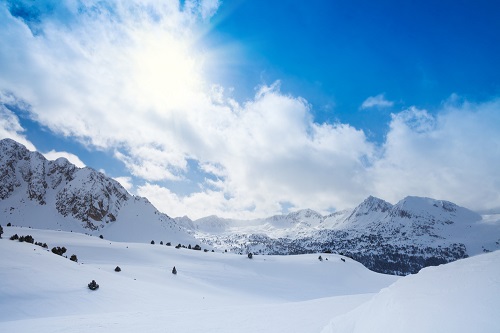 Andorra has plenty to offer both in the winter and the summer months
Winter sports and activities
As a popular ski destination, Andorra is certainly not lacking in the winter sports and activities department. Whether you want to grab your skis and hit the piste or brush up on your Salchow Jump, there's something for all winter lovers in Andorra.
Skiing
Thanks to its location in the Pyrenees Mountains, some of the best skiing spots in Europe will be at your disposal! For wide, gentle pistes, Arinsal is your best bet. It's the perfect place for beginners to boost their confidence, as they have a ski school, approved by the British Association of Snowsport Instructors (BASI), with English speaking instructors. Both Soldeu and El Tarter are suited to intermediate skiers, with blue and red slopes, and as they're situated at high altitudes, there's usually a good chance of quality snowfall! Pas de la Casa, nicknamed the "snowy Ibiza", is great for young people and groups, as the town is full of bars and clubs.
Ice skating
You don't have to be the next Olympic figure skater to enjoy the Olympic-sized rink at the Palau de Gel d'Andorra! Even if you're just starting out and can only cope with a few laps on the outskirts of the rink, ice skating is still a fun form of exercise. It has been shown to improve your joints and relieve stress, and it can be done all year round.
Ice fishing
If your inner survivalist is calling out for a challenge, why not try your hand at a traditional pastime, such as ice fishing? Head up into the snowy mountains on a fishing retreat, or go for the day with local friends, and enjoy the pristine mountain scenery. The crystal clear, uncrowded lake will be iced over, and you can stay overnight in one of the free mountain huts!
Cross country skiing
If you're an experienced skier looking to tackle something new, consider cross country skiing. It's a cardio workout and a half but gives you a much better view than the old treadmill! Grandvalira Mountain Guides has expert guides to start you out in cross-country skiing or to perfect your existing skills. Skimo circuits in Ordino Arcalís has five adapted circuits that range in difficulty. Alternatively, you could check out the Skimo circuits in Vallnord-Pal Arinsal.