Understanding the health and fitness culture in Argentina is difficult, as there is conflicting information. Whilst Argentines are often pictured as tanned and toned, statistics suggest that the country has significant problems with obesity. This article will look at how healthy Argentina really is and what you can do to make sure you stay in shape while you're living there.
Obesity in Argentina
The obesity epidemic has been rapidly spreading in South America, bringing with it the inevitable health consequences. The Ministry of Health attempted to implement various health policies in order to combat the problem, but these were largely ineffective.
In 2008, Argentina approved a national obesity law. Argentinian Federal Law 'Ley de Obesidad' was established with the aim of preventing obesity. Measures under the law included the creation of specific health assistance systems to target obesity, limiting the advertising of unhealthy foods, pushing for nutrition labels on food, and ensuring that children have access to healthy food in schools.
Despite launching Ley de Obesidad with the best intentions, studies conducted by the Fundación InterAmericana del Corazón in 2019 concluded that two-thirds of the adult population in Argentina were overweight. Around 33.1% fell into the overweight category, and 32.4% fitted into the overweight/obese category. Out of those surveyed, 64.9% admitted to low levels of physical activity.
A worrying 350,000 children in Argentina are estimated to be overweight or obese. The country's childhood obesity rate currently stands at about 9.9%, the highest in the whole of Latin America and the Caribbean.
According to a study by the Instituto de Promoción de la Carne Vacuna Argentina, "The average annual consumption of red meat per person in Argentina is around 60 kilograms (130 pounds)."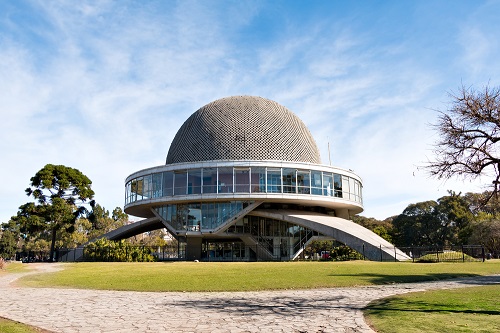 A study in 2019 concluded that around two-thirds of the adult population in Argentina were overweight.
Fitness in Argentina
What makes the obesity rates all the more confusing are the statistics relating to fitness in Argentina. For example, various sources cite that Argentina has over 7,900 sports and fitness clubs, which is the third highest number of sports clubs in any country in the whole of Latin America. Some statistics say that Argentina also ranks among the top five countries in the world in terms of doing the most physical activity.
Other statistics, however, suggest quite the opposite. Research presented at the Argentine Society of Cardiology Congress suggests that the level of physical activity in Argentina is very low. So low, in fact, that the report states that the lack of physical activity in the country is responsible for 17% of its cardiovascular deaths. The same study goes on to say that "Argentina has high rates of physical inactivity" and that "doctors give insufficient advice about exercise".
The Bloomberg Global Health Index rates countries out of 100. It takes into account factors such as health risks (tobacco use, high blood pressure, obesity), accessibility of clean water, average life expectancy, malnutrition and causes of death. The 2019 ranking showed Spain as securing the top spot on the "Healthiest Countries by Population 2020" health index, with a score of 92.75. Argentina scored 61.19, meaning it came in second to last out of the countries included, just above Serbia, which scored 60.99.
According to a report by Helgi Library, "Sugar consumption per capita in Argentina reached an all time high of 39.4 kg in 2005 and an all time low of 23.9 kg in 1963. When compared to Argentina's main peers, sugar consumption per capita in Bolivia amounted to 23.5 kg, 42.0 kg in Chile, 22.5 kg in Paraguay and 26.9 kg in Uruguay in 2013."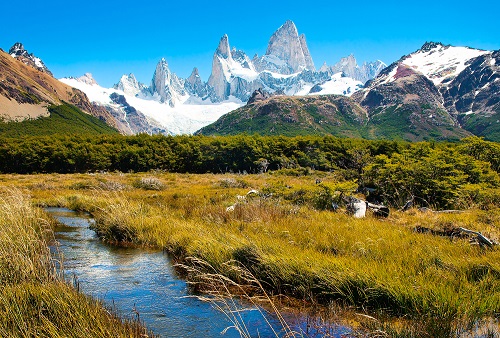 Argentina has over 7,900 sports and fitness clubs
Tips on staying fit and healthy
Weight is determined by the number of calories in versus the number of calories out/burned. If you're concerned about piling on the pounds in Argentina, then use an online calculator to figure out your correct caloric needs.
In terms of health, try to limit the amount of times you consume red meat per week, which is more difficult than it sounds in Argentina. Also, be aware that the country is fond of cheese in cooking, which is not ideal if you're watching your calorie intake. Cheese is very calorie-dense and high in fat, so a little goes a long way.
Excessive sugar consumption is also very present in Argentina, due to their preference for sweet pastries, cake, dulce de leche etc. So keeping an eye on your sugar intake is also a very good idea if you're trying to monitor your health and weight.
Major cities in Argentina have plenty of modern gyms and fitness clubs that you can go to, but you might struggle in more remote areas and smaller towns and villages. Football is a particularly popular sport, so you are likely to find local teams that you can have a kick around with, probably even in the smaller towns. Choreographed dance classes. like zumba, are also a popular form of exercise.
Typically, if you're going to exercise outside, most people will head to the local park, where you can usually find a running track and sometimes outdoor gym equipment. Body combat classes and mixed martial arts are among the other forms of exercise that are in high demand in most of the bigger cities of Argentina.