Long, hot summers with ample sunshine and endless silver beaches have made Portugal a highly sought-after destination for expats from all over the globe. This south European country boasts excellent living standards, modern infrastructure, warm people, a relaxed paced of life and great healthcare. Property prices are fairly reasonable, as is the overall cost of living, and with a population of about 10 million inhabitants, there is enough room on this portion of the Iberian coast for expats for all ages.However, for a long time now, it has been mainly senior citizens who choose to move to Portugal. This is probably because of the economic situation, which makes migration a challenge for working professionals. Employment is generally difficult to find and wages are quite low when compared to other places across Europe. People tend to settle down here for a better quality of life, rather than for financial gain. Moreover, government bureaucracy has discouraged many expat business people and entrepreneurs from moving to Portugal – getting a work permit or visa for running a business in the country can be tricky, especially for those who are not from the European Union.
Fortunately, the Portuguese government has been working on a couple of measures to refresh its existing entrepreneurial talent pool by attracting more investors from overseas, and one of their recent moves is the introduction of a new visa. The ministry of economy recently made an announcement about a Portugal startup visa which, as the name suggests, is aimed at attracting startups from overseas.
What Is The Startup Visa?
Portugal's startup visa is a new program that speeds up the immigration process for entrepreneurs who are interested in establishing an innovative business in the country. Last year, the web summit in Lisbon attracted more than 50,000 attendees from all across the globe. The entrepreneurs expressed their desire to invest in Portugal, as a result of its tax regime and space availability, as well as the potential of the local talent. This also enabled Portuguese officials to set up a number of international partnerships, mainly in Asia.
With this move, the government hopes to increase employment opportunities among the local population and at the same time generate a new source of tax revenue. It is also believed that this program will help Portugal grow as a hub of technology for Europe. When the program begins in January 2018, people interested in obtaining the Portugal startup visa can apply through the online platform, which is managed by local agency Instituto de Apoio Às Pequenas e Médias Empresas e ao Investimento (IAPMEI).
The Portugal startup visa program will be regulated by a joint ordinance of the ministry of internal affairs and the ministry of economy. It is therefore safe to predict that the entire procedure will involve a fair amount of bureaucracy. Applicants should either familiarize themselves with the Portuguese language or engage a local lawyer to act on their behalf, since all the paperwork will be in Portuguese. You will also come across agencies that can guide you through the process of applying for the Portugal startup visa. Many of these agencies will provide assistance not just with the paperwork but also with the relocation procedure and setting up your company. If you are not fluent in the language, look for firms with English-speaking representatives.
Visa Eligibility
The primary aim of the Portugal startup visa scheme is to boost entrepreneurship in the country and attract investment, innovation capacity and talent. For this, the government expects potential investors to join local network Startup Portugal, and benefit from the various incentives offered.
According to a statement released when the program was announced, the assessment of the economic and innovative potential of a company will be based on a number of criteria. These include the degree of innovation, management team capacity, market potential, business scalability, scope of creating qualified employment and the relevance of the applicant in the team, as per the government reports.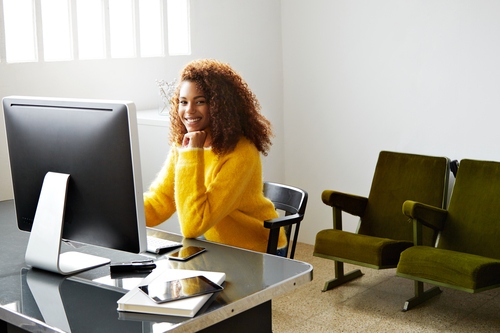 Tech and innovation are popular areas for startups in Portugal
In order to get paperwork approved under this program, entrepreneurs from overseas have to prove that they will be moving their business operations to Portugal. Business activities can include (but are not limited to) information technology, manufacturing goods and innovation knowledge services. Of course, the investor should have the required amount of capital to incorporate their business and hire people in Portugal.
One of the main criteria of the entire procedure is the demonstration of financial stability. You will need to prove that your setup can reach a value of €325,000 within a time period of three years. Alternately, it must project a revenue of €500,000 per year in the same span of time. Of course, this is not an easily achievable feat for all startups, but it can be done if you raise a seed round for your investment. Also, if you are confident that your startup has the potential to accomplish real growth in revenue, you have a timeframe of 36 months to get where you need to be.
International entrepreneurs also have to show that the transfer or the establishment of their startup will facilitate the creation of qualified employment for the Portuguese population.
What Does The Portugal Startup Visa Mean?
The startup visa will enable third-country entrepreneurs to get a residency visa more quickly. If you are a potential entrepreneur interested in establishing your startup anywhere in Portugal, this visa gives you the right to stay within the country for more than 90 consecutive days and 180 days per year. You will also be able to open a bank account and hire people, as these steps are part of the fast-track process. This gives you access to great talent as well as a tax regime that is encouraging and nurturing of business.
Another advantage of setting up a business in Portugal is that loan rates are fairly low, at about five percent or even less. This gives you the opportunity to capitalize on your business potential. The IMPMEI also offers entrepreneurs tax benefits of up to €3 million, until 2020.
It is advisable for a startup from another country to establish a Portuguese subsidiary in order to conduct transactions involving Euros with a higher level of ease. Alternately, you can move your startup to this country at an early stage, even before transferring your investor's money to the EU. At present, there are no special taxes for startups; the rate right now is 21 percent, but this is on a sliding scale.
Doing Business In Portugal
Portugal ranked 25 out of 190 countries in the World Bank's 2017 ease of doing business survey. In fact, the nation secured first place in the trading across borders index, as it excelled in the requirements for enforcing contracts and resolving issues pertaining to insolvency.
As an expat setting up operations in this country for the first time, you will probably feel that the business environment is reflective of the economic upheaval Portugal has been through over the past few years. You are likely to come across an interesting mix of old-school conservatism and modern innovation throughout the business world.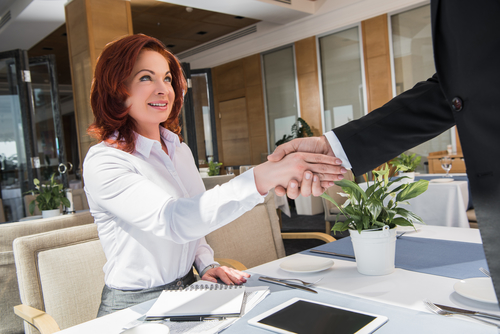 Doing business in Portugal is a mixture of formality and informality
On the flipside, many international workers will get frustrated with the laidback, traditional attitude of much of the local workforce. While the situation is dynamic and changes on a daily basis, local business culture still holds on to vestiges of patriarchy. While women are technically recognized as equals in a Portuguese corporate setting, you will rarely find them taking business decisions or occupying high positions. The strictly hierarchical top-down approach is still very prominent in most leadership and management positions.
Even the strongest business relationships in this country stem from and are built on relationships between individuals. As a result, nepotism is often evident in many professional decisions. Anyone planning to set up their business in Portugal should allow some time to develop personal connections between themselves and their business associates. Being in the good books of your potential stakeholders can go a long way in ensuring professional success.
Portuguese is the official language of communication in Portugal, even in most professional environments. It is therefore best to achieve at least some level of fluency in the language if you plan to open a business in this country. Alternately, it is a good idea to have a translator present at your meetings, for smoother communication. If any documents are being presented, make sure they have been translated into Portuguese. While English is the official second language for business, it is rarely used.
Expats may be surprised at how many crucial business decisions in Portugal are taken without much collaboration. Everyone accepts a directive management style, and subordinates are expected to follow the orders they are given. People in the lower levels of an organization are not consulted or asked for their opinion, even if the decision could have a direct impact on them.
Portuguese people tend to avoid confrontation. They can also be guarded about their interests, so you will need to read between the lines when dealing with local people. Be direct but polite and courteous at the same time. Avoid any type of high-pressure sales tactics, as you will come across as being too aggressive.
In recent times, migrants (especially those with the power to invest) are beginning to form an integral part of the Portuguese economy. As long as you treat everyone with warmth and respect, you should face no problem at all integrating yourself into the business world.
Local Business Etiquette
Business etiquette in Portugal is an interesting blend; a general atmosphere of formality is mixed with a rather relaxed attitude. Local people have the ability to conduct themselves in a formal and conservative way, but can balance this situation by being warm and relaxed. Showing deference to people in a position of authority is a common practice, and is expected from everyone, including expats. When you meet someone for the first time, you should continue to use their titles (Senhor or Senhora) and last name until you are specifically instructed by them to use first names instead.
Handshakes are the most common form of greeting, regardless of the gender of the person you are meeting. While making direct eye contact, offer your hand to male and female colleagues at the start and the end of the meeting. Never try to hug or kiss associates unless you are very comfortable with each other on a personal level too.
All business meetings take place by prior appointment, and last-minute invitations are not appreciated. If you are planning to schedule a meeting with an associate, make sure that it does not coincide with any important religious or cultural occasion, as family comes first for most local people. Generally, it is expected that an expat will always be punctual, even though local people may not show the same courtesy.
While the Portuguese people do not follow any hard and fast rules for exchanging business cards, make sure that you treat any card you receive with respect. This means that you should accept the card, glance through it (front and back) for a few seconds and place it in a cardholder or your wallet.
The dress code in the Portuguese business world is strictly formal, and people place a lot of importance on looking good; a person's status in a professional environment is often determined by how they present themselves. Business people and professionals in higher positions tend to play it safe by opting for dark-colored suits with stylish cuts.
Gifts are never exchanged in a professional setting, and are often regarded as inappropriate by local business people. However, if you are invited into an associate's home, you can take a token of appreciation, such as a bottle of wine, chocolates or flowers. Do familiarize yourself with local culture before you settle on any other gifts, so that you do not offend anyone.

Further reading
Blancavalbuena
StartupPortugal