Romania is a Southeastern European country, infamous for the forest covered region of Transylvania, which was the birthplace of modern vampire novels and home to fictitious Count Dracula. Overlooked by the Carpathian Mountains, Romania boasts perfectly preserved medieval towns, fortified churches and castles, and various iconic landmarks that seem like they've come straight out of a fairy tale.
Renting property
Lease agreements in Romania tend to last for 12 months, but shorter leases can be negotiated. To secure a lease, a deposit will be required, which will typically be equivalent to three months' worth of rent. Rent is paid on a monthly basis and usually includes basic utilities (gas, water and electricity), but this is not guaranteed. Most rentals will usually be unfurnished, but furnished apartments can still be found for a higher price.
Where can expats find details of properties to rent?
You may be surprised to learn that most Romanians do not like to use estate agents. The general consensus seems to be that they earn too much for doing too little. Most of the time, many people find a place through word of mouth, but you can also keep an eye out for local advertisements and see what pops up. It is also worth having a quick search on Facebook for expats in Romania groups, as there may be expats who are advertising rentals or who can offer you advice.
There are also a few websites that you can use to look for a place, such as:
• OLX
• Expat.com
• Storia
• Magazinul De Case
• Home ZZ
• Imobiliare
What are typical rental prices in major expat destinations?
According to data statistic website Numbeo, a one-bedroom apartment in a central city location costs an average of 1,473.22 lei (Romanian leu), which is equivalent to around £266.26 (GDP) or $329.37 (USD). An apartment of a similar size in a more suburban area would cost around 1,048.33 lei (£189.47 or $234.37). A larger apartment in a city centre location with three bedrooms costs an average of 2,520.27 lei per month in rent (£455.50 or $563.45), while its suburban counterpart would cost approximately 1,803.93 lei (£326.03 or $403.30) in rent per month.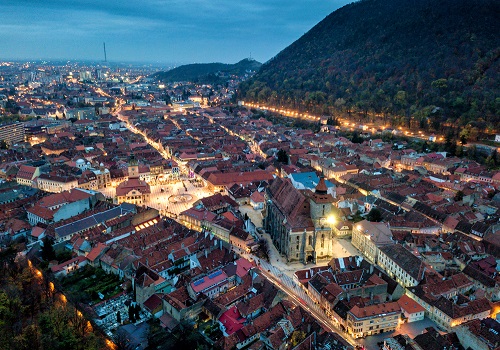 A one-bedroom apartment in a central city location in Romania will cost you about 1,473.22 lei
Are there any challenges/problems in the rental process that expats often encounter?
The general advice to expatriates is to take all due diligence and to perform any necessary background checks to ensure that they are not being scammed. If you have reason to doubt someone, you should always ask to see their ID card.
Buying property
Non Romanian citizens may freely buy and sell any property. Some foreigners who are not not EU citizens may purchase a home or apartment in Romania as well, but they are not entitled to own the land itself. The real estate landscape in Romania is always changing when it comes to foreigners, so if you are unsure about something, you should check with a lawyer.
What is the typical house buying procedure?
You should always use a local registered lawyer to "verify" the property. This is essentially the same as a title search in the United States. A local Romanian lawyer will verify the owner's title deed and land survey documents, and will obtain a report from the Land Registry. Once checks have been conducted, an offer made, and a price negotiated, a contract can be drafted. This can be prepared by a notary or an attorney. You will also need to pay the deposit.
Both parties should attend the closing of the sale, where the notary will collect the necessary fees, the contract will be signed, and the new deed will be registered with the Land Registry. The sale will be finalised and processed.
Additional fees to take into consideration include local tax (typically between 2% and 4% of the purchase price), notary fees (0.5% to 1% of the purchase price), registration fees (approximately 0.5% to 2%), and transfer tax (1% to 3%).
If applicable, you will also need to factor in the agent's commission, which will range from 2% to 4% of the price of the property, and translator fees, which will be a fixed price. If you get the property surveyed, the surveyor will also charge a fixed price. Also, unless you are a private buyer purchasing the property from a private owner, you will need to pay value added tax (VAT).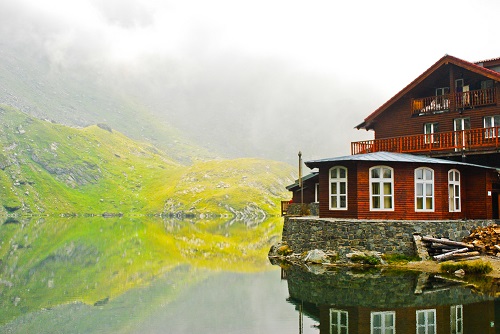 A local Romanian lawyer will verify the owner's title deed and land survey documents
Where can expats find details of property for sale?
Unless you are already familiar with the country and the language, or you have local contacts, you will probably benefit from working with an estate agent. The websites listed in the rental section also show properties up for sale.
Are there any challenges/problems in the house buying process that expats often encounter?
Whilst it is often beneficial to use a real estate agent, you will need to be careful which one you choose. In Romania, real estate agents are not required by law to be licensed or covered by any governmental agency. When looking at real estate agents in Romania, always look at their credentials, references, and experience. If possible, conduct research online and read reviews. Alternatively, ask for recommendations from trusted friends or colleagues.
Do local banks or other lenders issue mortgages to foreign nationals?
Non-Romanian citizens who are legally working and living in Romania are eligible to take out a mortgage loan to purchase a property in the country. It is worth comparing the lending rates and contract terms of several banks. Some popular lenders include OTP Bank and the National Bank of Romania, as well as international banks, such as HSBC. It may even be possible to secure a mortgage with a bank from your home country.