If you are living and working in Russia, and you need to access dental and ophthalmological care, then what are the best options for you? Russian public healthcare, unfortunately, has a poor reputation. Provision is often very limited outside the big cities, such as Moscow and St Petersburg, and the scheme is underfunded and often lacks up-to-date equipment.Therefore, to avoid these issues, most expats resident in Russia opt for private sector healthcare across the board, even if they are covered by national health insurance, and this covers dental and optical care. We will look at the situation in greater detail below.
How to register with a dentist
You can find a local dentist (зубной врач/zubnoiy vratch) online. Alternatively, you could contact your local expat community for recommendations, particularly if you are intending to have corrective or cosmetic treatment during your stay in Russia. As above, this is likely to be in a private practice. You should find plenty of provision, particularly in urban areas. Moscow has in the region of 2000 dentists.
There are three main types of dental clinic in Russia:
• Economy class polyclinics: basic state-funded clinics, covered by OMI (see below), with extra services available for a fee
• Business class polyclinics: public or private, with a wider range of services, for which you will have to pay
• VIP clinics: mainly in Moscow, with the highest proportion of English-speaking dentists; this is the sector for international dental tourism
The European Medical Centre, which is one of the largest and oldest English-speaking clinics in Moscow, the American Medical Clinic (AMC) and the French Dental Centre all provide a wide range of dental care. The AMC, for example, which has been in operation since 1995, carries out over 500 implants and over 950 crowns per year.
Health authorities report that the boundary between state polyclinics and private clinics is being blurred, and dental costs in Russia can be comparatively high, resulting in unequal charges across clinics. Do not be afraid to shop around, therefore.
Many dental clinics in Russia are open 24 hours a day, particularly in Moscow.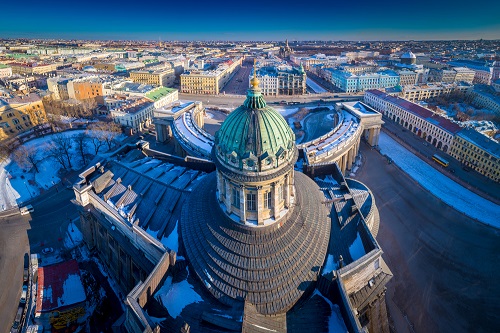 There are three main types of dental clinic in Russia
To what extent does national insurance cover dentistry?
OMI/OMC (обязательное медицинское страхование), the Russian state national insurance scheme, covers children for free dental care and very basic treatment, but nothing else. You will need to take out a dental policy or pay out of pocket. Check-ups are in the region of US$50.
Accessing private dental treatment
Russian private health insurance generally does not cover pre-existing conditions or terminal illnesses. It will, however, cover most primary and hospital care, including specialist consultations and elective surgery, such as cosmetic surgery. Dental plans will also be available. However, you may prefer to opt for a policy with an international provider, as this is likely to be more comprehensive.
Medical tourism is on the rise, and around 44% of medical tourists come into the country seeking dental treatment. Some sample costs are as follows:
• Dental crown: US$200 to US$700
• Dental implant: US$2588
• Teeth whitening: US$386
• Tooth filling: US$173
• Veneers: US$654
• Sinus lift: US$1720
• Root canal: US$100 to US$200
You can expect to save between 15% and 36%, in comparison to similar treatments in the USA.
Check for references, qualifications and testimonials. If your private policy covers dental treatment, check with your provider to see whether a particular procedure is covered under your insurance (for example, cosmetic dental surgery) and with the clinic to make sure that they accept your insurance.
Make sure you are aware of any hidden costs, and discuss the full details of your chosen treatment with the clinic. For example, if you are visiting the country specifically for the treatment, find out how long you will need accommodation for, whether there will be any follow-up appointments, etc.
How to register with an optometrist in Russia
You can find a local ophthalmologist (оптик/optik) online, or contact your local expat community for recommendations. You can also contact one of the organisations officially devoted to optical care in the country, such as the Association of Ophthalmologists, the Optical Association (businesses working within eyewear), and the Russian National Committee for the Prevention of Blindness.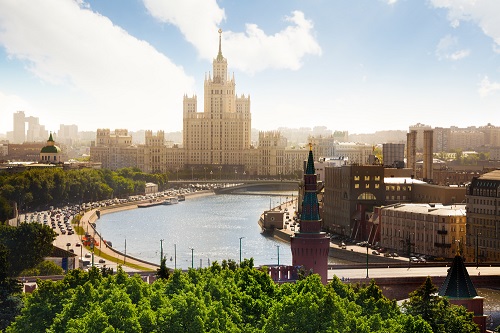 You can find a local ophthalmologist (оптик/optik) online, or contact your local expat community for recommendations
To what extent does national insurance cover optical care?
National insurance will only cover optical treatment to a very limited extent, such as in an emergency where you have injured your eye. You will usually need to seek treatment in the private sector.
Accessing private eye treatment
Check online to find your local ophthalmologist. You will find plenty of private provision. There are independent stores, as well as chains, such as Eyekraft, Optic Trade, Lensmaster and Okcharik. The private optical sector is continuing to grow, despite the economic downturn, with optical shops remaining the main retail channel for eyewear in 2019. International producers of eyewear dominate the market, such as Johnson & Johnson and Novartis.
You will also find online retailers, and these tend to be cheaper. Some of them are affiliated with bricks-and-mortar ophthalmological stores and chains. You may also find opticians in larger drugstores. Look for signs saying, "сеть салонов оптики" or "сеть магазинов оптики."
If you are visiting the country for corrective eye surgery, you will find extensive provision, as this, too, is a growing sector. For example, LASIK costs around US$600 per eye, and a lens replacement costs from US$1600 to US$2500.