Note: This article assumes a normal state of affairs and cannot predict future developments concerning the COVID-19 coronavirus. As long as the coronavirus crisis continues, always check official government guidance before travelling.
Dental care (chigua oui-sa)

Most forms of dental care are available in South Korea, from emergency treatment to cosmetic procedures. If you are staying in an urban area, then you are likely to be only 1.5 km from a dental clinic, and if you are in a rural area, you will be, on average, only 8 km from one.
South Korean dentists are well trained (many have been trained overseas), and facilities are generally very good, with hygiene regulated by the Ministry of Health and Welfare. Treatment is up to Western standards, while costing much less. Many foreigners travel to South Korea purely to benefit from this. It is also easy to find a dentist that is open on Saturdays.
To find a dentist, it's a good idea to ask for personal recommendations. Your colleagues, neighbours, HR department and other expats may all be able to suggest someone.
You can also search for a dentist online. The following websites may prove useful:
• MyMediTravel.com – a list of doctors, surgeons and clinics in South Korea that specialise in dentistry
• 10mag.com – ten English-speaking dentists in Seoul
• Gcr.org – top ten dental clinics in South Korea
It is always worth shopping around and comparing prices and reviews.
The larger city hospitals tend to be better equipped and are more likely to have English-speaking doctors and nurses, but in general you should assume that staff will not be able to communicate in English.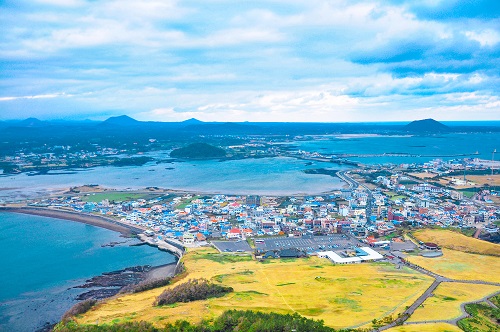 South Korean dentists are well trained, and facilities are generally very good
South Korea's national health insurance (NHI) scheme – which is compulsory for anyone living in the country for more than six months – covers all dental work for health, rather than cosmetic, reasons. Even if you don't use the NHI, a simple extraction can cost as little as 35,000 won (£23). A wisdom tooth extraction can be as cheap as 122,000 won (£80).
Dentists will expect to receive the full cost of your treatment, however you choose to pay. If you are relying on private insurance (from South Korea or abroad), then make sure it is valid for the treatment you are receiving. You may prefer to have the kind of insurance where you pay the full sum and then claim back later.
NHI members are eligible for a limited number of free basic services per year, such as check-ups, cleaning and repair work. Note that dentists are required by law to provide the government with information on the number of a patient's teeth cleanings per year, and the patient must sign a form allowing the dentist to release this.
Although treatment is generally up to Western standards, practices can be different. There may be three or four examinations going on in separate chairs at the same time in the same room. Dentists may also be reluctant to use painkillers or anaesthetics, due to a general fear of prescribing addictive drugs. If you are expecting an anaesthetic, then you will need to ask about this in advance.
Ophthalmic care
Eye care in South Korea is easy to find, inexpensive and of a good quality. South Korea is aware of its reputation as a medical tourism hotspot and wants to keep it, so the industry is very well regulated and trustworthy, with modern equipment.
At the most basic end of the scale, you can generally get an eye test on the spot in any optician's practice (an-gyung) without an appointment. The test may cost up to 10,000 won (£7), but it will probably be free, as long as you make it clear that you also intend to purchase glasses or contact lenses from the same shop.
Bear in mind that this test will be purely for acquiring a lens prescription. Opticians may not touch your eye or perform any health tests. If you suspect any deeper problems in your eyes (e.g. infections, cataracts, glaucoma, macular degeneration or retinopathy), then you must go to an eye care specialist (angwa oui-sa).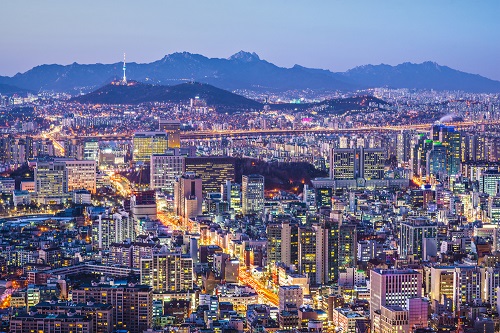 Eye care in South Korea is easy to find, inexpensive and of a good quality
You may find the following websites useful:
• AngloInfo.com – cataract, glaucoma and eye specialists in Seoul
• MyMediTravel.com – doctors, surgeons and clinics in South Korea specialising in ophthalmology
• [url=https://en.bookimed.com/clinics/country=republic-of-korea/direction=ophthalmology/Bookimed.com – ophthalmology clinics in South Korea
Non-elective medical eye procedures are generally covered by the national health insurance scheme.
South Korea is a popular venue for laser eye surgery (LASEK or LASIK), with prices that are typically one third of those in North America. Consultations are usually free of charge, and appointments can be made within days. Some of the eye clinics cater specifically for foreigners, but they may be more expensive than local clinics. Your eyes are important, so make sure that you choose a surgeon based on their record rather than just their prices.
If you are only after a lens prescription, then glasses can usually be made up within an hour. Contact lenses take a little longer. It is easy to find shops that sell lenses and glasses. A wide variety of frames are available in good quality material. Various lenses are available too, though westerners may find them to be thinner and lighter than what they are used to back home.
Prices for eyeglass frames generally start at around 10,000 won (£7) for a single pair. If you are buying more than one pair, then feel free to negotiate. The better the quality, the higher the price. Prices for lenses will start at around 25,000 won (£16). Adding features to the lenses – for example, reactive tinting or scratch resistance – will drive up the price.
Prices for pairs of contact lenses may start at around 5,000 won (£3), but these may not be of the highest quality. Prices for boxes of daily lenses may start from around 25,000 won (£16), quite possibly with contact solution and lens cases thrown in for free. Soft contact lenses can be bought at the store, but hard lenses may need to be fitted at an eye clinic.