If you are an expat living in Thailand, then it's worth familiarising yourself with your options with regard to dental and ophthalmic care. If you work legally in the country and are entitled to social security benefits, or you have become a Thai citizen and are entitled to nationalised healthcare, then you can seek treatment in the public system. Alternatively, you can use the private system and either pay out of pocket or have your treatment covered by insurance.There are plenty of high-quality and affordable dental and ophthalmology clinics in Thailand, many of which have English-speaking medical professionals, so you should have no problem accessing the care you need.
Accessing dental treatment in Thailand
If you're covered by Thailand's social security, the following dental services will be covered:
• Tooth removal, fillings and cleaning (up to 900 baht)
• Prosthodontic treatment of individual teeth (up to 1,500 baht)
• Prosthodontic treatment of all teeth (up to 4,400 baht)
You'll need to go to one of the public dental clinics to get this work done.
If you are using the private sector and paying through your insurance, you'll have similar (but likely higher) caps on treatment.
When it comes to finding a private clinic, you'll have plenty of options. First, you'll need to decide whether you want to see a general dentist or a specialist. General dentists study for four years and train for two years in a hospital to get their license. They offer basic services, such as cleanings, fillings, tooth extractions, crowns, and root canals, as needed. Specialists do the same course of study, but then they spend an additional one to three years doing extra training on complex procedures. Oral surgeons, orthodontists, periodontists, and cosmetic dentists are all specialists.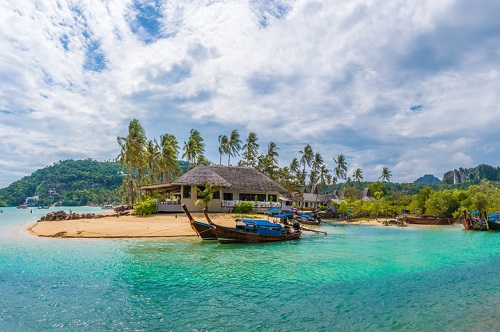 Thailand is one of the most popular medical and dental tourism locations in the world
Both types of dentist usually speak excellent English and have studied internationally, especially those in the top clinics in big cities, such as in Bangkok and Phuket. When choosing your provider, you'll have the option of going to a brand-name clinic with many chains throughout the country (which most expats go to), a private clinic, a dental school (where treatment is heavily discounted, since students are doing the work, with instructor guidance), or a dental hospital (which are very expensive, with extra room fees).
Thailand is one of the most popular medical and dental tourism locations in the world, so if you're travelling to the region in order to get care, you'll experience great customer service, along with very affordable prices by western standards.
Price of dental care in Thailand
How much you will pay for your dental treatment will depend on which type of provider you choose. The general guidelines below are most applicable to brand-name clinics, who publicise their prices. You may find more affordable options in private, family-run clinics, and prices can drop by up to 50% at dental schools.
• Crown: 10,000 baht to 20,000 baht or $315 to $635
• Root canal: 6,000 baht to 14,000 baht or $190 to $440
• Implant: 35,000 baht to 70,000 baht or $1100 to $2200
• Braces: 55,000 baht to 170,000 baht or $1750 to $5400
Cosmetic dentistry services range greatly in price, depending on the scale of the intervention, the material used, and the state of your dental health. Teeth whitening will usually cost around 6,200 baht or $200.
Accessing eye treatment in Thailand and cost
Whether you are an expat living in Thailand long-term or a medical tourist visiting for treatment, you will find that there are plenty of optical clinics in Thailand to choose from. Most expats go with brand-name chains or optical clinics within hospitals for their eye care, where practitioners usually speak excellent English, but there are also independent private clinics available. If you need an eye exam, then bear in mind that not all clinics will offer comprehensive testing or English-speaking doctors, so make sure you check what is available.
Public hospitals also offer optical care, which is covered for Thai citizens under their healthcare scheme. However, wait times can be very long for treatment or surgery, as there are only 15 ophthalmologists for every one million people in Thailand (compared to 83 per million in the United States).
In a private clinic, whether standalone or within a hospital, an eye exam will cost anywhere from 1,000 baht to 3,000 baht ($32 to $95).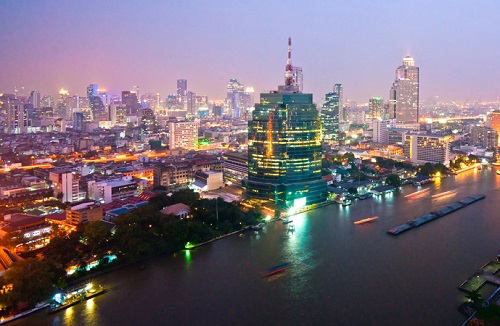 Public hospitals offer optical care, which is covered for Thai citizens under their healthcare scheme
If you need prescription eyewear after your exam, you can buy it directly from the clinic you have had the exam in. However, this might be the slightly more expensive option. Alternatively, you could take your prescription to one of the smaller shops in the area and negotiate a price. Prices for lenses usually start at around 1,500 baht or $48 and go up from there, depending on the style and brand name.
If you need contacts in Thailand, you can order them from most clinics. If you just need a refill on your old prescription, you can take an empty contact box into most clinics and have them refill it there and then. A box of three pairs of contacts will cost you from around 500 baht or $15.
Thailand is also a major hub for medical tourism for eye surgeries, including LASIK, which can cost up to 60,000 baht or $1900 per eye. Exact prices will depend on the technology used and the type of clinic you visit.
Other eye care available in clinics and hospitals in Thailand include:
• Cataract and glaucoma treatment
• Visual acuity testing
• Conjunctivitis treatment
• Eyelid cyst removal
If you are travelling to Thailand as an optical or dental tourist and are planning to return home after your treatment, make sure you schedule it in such a way that you can attend any necessary check-ups while you are still in the country.