Finding the right healthcare provider for your requirements can be tricky, especially if you're doing so as an expat. But if you're looking to get your eyes and teeth taken care of whilst you're in Turkey, here's what you need to know.
Getting dental care in Turkey
It was 1928 when a dentist named Charles Pincus created the first dental veneers. Since then, the Hollywood smile has taken off, with numerous people stepping up their dental game. But you don't have to be in Hollywood to get great dental care. In fact, when it comes to dentistry, Turkey is known for it's high-quality service and patient satisfaction. Here's what you need to know.
Finding a dental surgery
In Turkey, dental surgeries are classed under "oral and dental health", and they can be found in numerous clinics across the country—mainly through the nationwide network of state-run hospitals. However, the public healthcare system isn't your only option, as you can also visit a private clinic for treatment. It's important to note that private clinics do not accept any form of insurance, though, so you'll be required to pay for your own treatment.
Before you can receive non-emergency dental treatment, you will need to find a suitable clinic. The quality of dental clinics across Turkey is fairly consistent, but if you're not sure how the dental clinics located near you fare against others, you can always check through third parties. Personal recommendations are always the most trustworthy. Look on review sites or expat groups for somebody who has either used the dental clinic you're looking at or can recommend one to you.
Once you've found a suitable clinic, you'll need to complete an application form to register with them. This can be done online, over the phone, or in person at the clinic. After this, you'll have a consultation to assess your dental requirements.
If you have a dental emergency before you've had a chance to sign up with a clinic, you should visit a public clinic, as they'll be able to deal with your emergency quickly and effectively.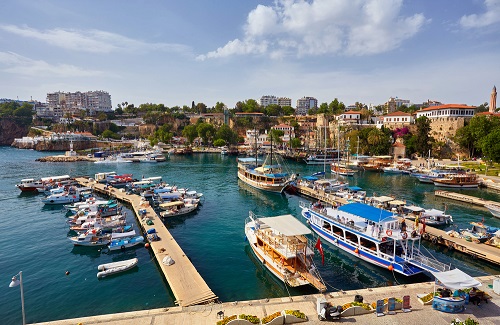 The quality of dental clinics across Turkey is fairly consistent
Paying for dental treatment
Everyone wants the Hollywood smile, but not everybody can afford the Hollywood prices! The good news is that, when compared with countries such as the UK, dental treatment in Turkey comes out about 50% cheaper, making it a lot more affordable than in other countries.
There are three options when it comes to paying for dental care in Turkey. The first is to pay for the treatment yourself. This will allow you to choose from a wider range of clinics, treatments and services, as many private clinics only operate through direct payments and do not accept insurance. If you're looking to use insurance for your healthcare requirements, you will have two alternative options: universal health insurance or private health insurance. Read on for more details.
Universal health insurance
Universal health insurance is available to:
• Turkish citizens
• People who have a residence permit in Turkey
• Foreign nationals who have lived in Turkey for longer than one year and have applied (and been accepted) to use the universal health service
Once universal health insurance is in place, you'll be able to receive the following dental treatments free-of-charge, if they're deemed as necessary by a dental practitioner.
• Oral and dental examinations
• Consultations to diagnose oral and dental diseases
• Tooth extraction
• Dental/canal treatment
• Emergency medical services for oral and dental disease
• Orthodontic treatment (for patients under the age of 18 years old)
In addition to this, treatments such as dental implants, dentures and braces may be covered. However, this will be assessed on a case-by-case basis.
Private health insurance
Private health insurance is available to anybody who wants to pay for it! Whether or not you're covered for dental treatment will depend upon your health insurance policy, as different insurers offer different coverage. Most expat insurance policies cover regular dental check-ups, maintenance and emergency treatment. Any dental work requested for cosmetic reasons will not be covered.
If you have an existing policy and you're not sure what's covered through it, read through the wording or call your insurance representative and quote your policy reference number.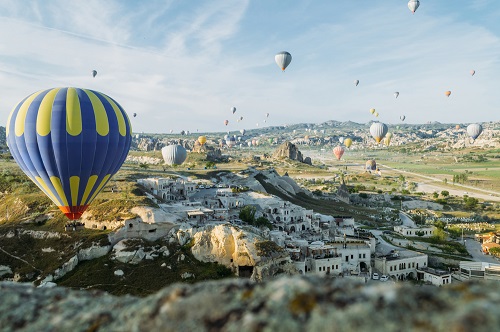 Most expat insurance policies cover regular dental check-ups, maintenance and emergency treatment
Getting ophthalmic care in Turkey
Thanks, in part, to its world-class international standards, ophthalmic care in Turkey is gaining worldwide popularity, with many travelling to the country for eye surgeries, such as LASIK.
However, if you are looking to live in Turkey and access regular care and maintenance, the type of facility you will require will depend upon your ophthalmic needs. For example, if you're looking for an eye examination, you'll need to visit a hospital in Turkey, whereas if you're looking to fill a prescription for glasses or contact lenses, you'll be able to visit one of the local opticians.
Much like with dental care, ophthalmic care in Turkey is covered, as long as it is deemed necessary. For example, prescriptions, examinations and on-going eye care are often fully covered. On the other hand, specialist treatment, such as laser eye surgery, is not covered. Therefore, if you're looking to have this done, you'll need to see whether it's covered under your private health insurance policy, or you must be willing to pay the expense out of pocket.
It's important to note that not all clinics that offer ophthalmic treatment are covered under universal health insurance, and if you visit a private facility, you'll be expected to pay directly. For example, if you visit a private hospital to see an ophthalmologist for an eyeglass prescription, you will be expected to pay between 40 EUR and 100 EUR.