Overall, oncological care in the public sector in the USA is substantially better than in the public healthcare system in Russia. Russian healthcare suffers from a number of challenges: poor infrastructure, overcrowding, corruption and underfunding. In saying this, the quality of the actual medical provision is often good, and Russian oncological research is forging ahead. Most expats resident in Russia opt for private treatment.
Oncological treatment in the USA
If you need to seek cancer treatment in the US, and you are not eligible for Medicare or its sister program, Medicaid, you will need a health insurance policy that covers you for oncological treatment. The care that you receive, however, will be of a high quality. The American Society of Clinical Oncology has conducted surveys, and these show that patients are very satisfied with their care in collaborative practice models.
David Chan, at the UCLA Oncology Centre, told Forbes that, overall, survival rates for cancer are better in the USA than anywhere else in the world, due to overtesting and aggressive treatment, caused by fears of litigation from patients. Some countries beat the USA in regard to certain types of cancer (Japan, for instance, has a better track record for treating stomach cancer). Chan also notes that new treatments, such as immunotherapy, are more widely available in the US than in nations that have budget-capped national health systems.
However, the US system is under strain, due to the insurance-based nature of American healthcare. Providers noted that payer pressures were at the top of their list of challenges, with oncology practices experiencing issues in day-to-day operations, often related to payment, reimbursement, and competition.
Pain management for oncological patients has also become an issue in the US, a result of the recent opioid crisis. Cancer survivors report that 'anti-opioid sentiment can be pervasive and hurtful.'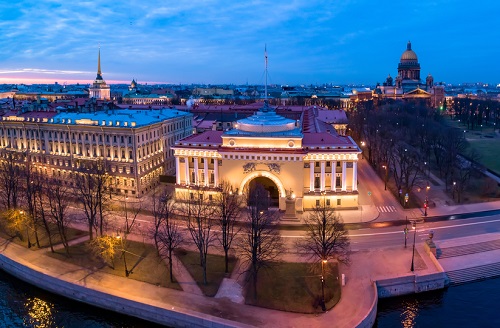 Overall, oncological care in the public sector in the USA is better than in the public sector in Russia
Oncological treatment in Russia
Public sector healthcare in Russia is, overall, of a poor quality compared to in other OECD nations, and this has an impact on oncological care also. In 2014, The Lancet reported the results of a survey, which indicated that cancer mortality rates in Russia were considerably higher than those in Europe and the United States. The overall risk of dying from cancer ran at about 60%, compared to 40% in the United Kingdom and 33% in the United States.
Lung cancer and prostate cancer are the most common forms of the illness. The former is probably related to the high rates of smoking in the country, and it results in around 3.6% of deaths. The poor rate of survival is almost certainly a consequence of late detection, as waiting times for appointments in Russia are long, and there are also limited facilities, resulting in late diagnoses.
The level of healthcare spending is poor, and patients do not experience the same level of treatment in Russia as they do in other developed or developing nations. According to The Lancet, only 30% of patients had radiation therapy, and despite some regional variations, around a quarter of all cancer patients were estimated to die within a year of their diagnosis. Most specialist oncological centres are in Moscow and St Petersburg. Medical provision in rural areas is extremely limited, with large areas having little or no provision.
You are advised not to seek oncological treatment in the public sector. There are a number of private clinics throughout the country. St Petersburg has a proton treatment centre, and there are a number of clinics that offer gamma knife treatment. The European Medical Center (EMC), one of Moscow's best-known English-speaking clinics, offers oncological treatment, and the Federal State Budget Scientific Research Center for Radiology offers HIPEC chemotherapy treatment. Da Vinci surgery is also available for people with prostate cancer.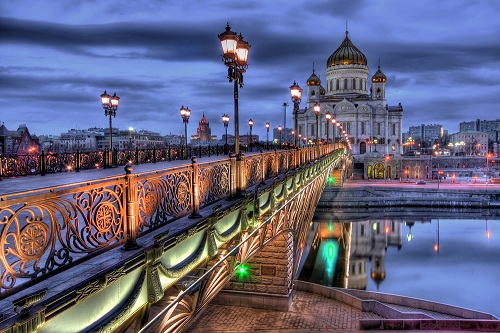 There are a number of private clinics throughout Russia that offer cancer care
Private provision has been increasing in recent years. Europe's largest radiotherapy centre has recently opened in the city of Dimitrovgrad, and it uses a cyclotron to offer proton therapy.
Complex treatment costs start at around US$7K. The EMC offers oncological consultations from US$200. If you are resident in the country and are diagnosed with cancer, you have the choice of being treated in situ or returning to your home nation for treatment. This choice will depend on your location in Russia. You may also wish to check whether you have a medical evacuation clause in your existing insurance.
If you opt for treatment in Russia, check your chosen clinic carefully. Do not be afraid to ask them about outcomes, and make sure they will accept your insurance. You will also need to consult your insurance provider to find out whether they will fund your treatment. Some insurers will not cover pre-existing conditions, so it is worth discussing any new policy with them if you have a history of the disease.
If you are intending to visit the country as a medical tourist, you will need to factor in accommodation, depending on the length of your treatment. In addition, you will need to think about aftercare, as some of the worst side effects of treatments like chemotherapy can occur some time after your course has ended.
Some medical tourism companies can arrange accommodation and flights for you, but with an illness as serious as cancer, you should think about whether you might not be better off seeking treatment in your home nation, particularly one that has such advanced oncological care as the USA.