Cancer care in South Korea
The South Korean healthcare system is highly developed, with modern facilities, and provides an excellent standard of care. Both private and public facilities are staffed by highly-trained and experienced medical personnel. South Korea is a popular destination for medical tourists, not only for cosmetic surgery and alternative therapies, but also for conventional Western medicine and high-tech cancer treatments.Cancer is the leading cause of mortality in South Korea, accounting for one third of all deaths. In 1996, the Ministry of Health developed an initial 10-year plan for cancer control, under which the National Cancer Control Planning Board (NCCPB) was created to manage and coordinate research and development in the prevention, diagnosis, and treatment of cancers. Subsequent control plans have been implemented to continue this initiative.
In 2000, the National Cancer Center was established as the national headquarters in the fight against cancer, to provide patient care, education and training, supporting national cancer control programs and spearheading national research programmes.
Following legislation on good clinical practice and the adoption of the International Council for Harmonisation (ICH) Good Clinical Practice (GCP) standards, South Korea has become an international hub for clinical trials. The Korea National Enterprise for Clinical Trials (KoNECT) provides ongoing investment to expand clinical trial capacity, via the Regional Clinical Trial Centre and Global Centre of Excellence programmes. Both multinational and domestic studies are conducted in Korea, with oncology as the predominant area of research.
In 2019, South Korea was ranked second overall in CEOWORLDS's Healthcare Index. Also, according to the Organisation for Economic Cooperation and Development (OECD) 2019 cancer care study, it had the highest five-year survival rate for thyroid, prostate, colorectal, rectal and stomach cancer.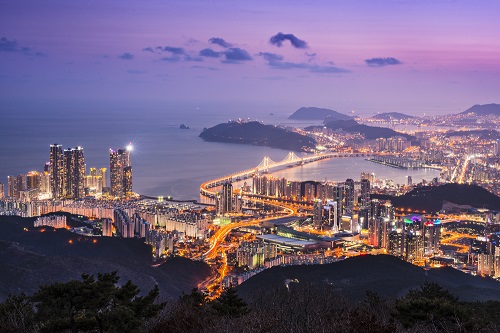 The NHIS package in South Korea covers basic checkups, most medical procedures, cancer screening and prescriptions
South Korea's national health insurance scheme (NHIS), funded by government, employer and employee contributions, is a copayment scheme in which the patient is responsible for 20% of inpatient costs and 30% to 60% of outpatient costs. It is mandatory for anyone, whether Korean or not, resident in the country for six months or more. As NHIS is a copayment system, you should ensure you have sufficient private medical insurance to cover your contributions, and that sufficient provision is made for cancer treatments.
The NHIS package covers basic checkups, most medical procedures, cancer screening and prescriptions. Regular cancer screening, which varies according to age and type of cancer, is fully covered by NHIS, apart from for breast cancer, where the patient is liable for 10% of the cost. Under the NHIS, cancer is classed as a catastrophic illness, for which reduced copayments apply.
Cancer treatment
Patient treatment programmes are managed from start to finish by surgical and medical oncologists, with referrals to specific specialists where necessary. Historically, this has led to poor co-ordination and a fragmented care package. However, since 2010, the Korean National Cancer Control Institute has been developing an integrated care delivery service for cancer survivors, and in 2017, a national pilot project for care coordination between eleven regional cancer centres and public health centres was launched.
Palliative care

South Korea's healthcare system has provided palliative care since the 1960s, initially for cancer patients, who remain the primary recipients, as mandated by the Cancer Control Act. There are over a hundred hospice programmes, of which nearly one third are designated palliative care centres.
Under the 2018 Hospice, Palliative Care, and Life-Sustaining Treatment Decision-Making Act, also known as the 'Well-Dying Act,' adults over the age of 19 can create an Advance Medical Directive (AMD), detailing their chosen treatment plan in the event that they become terminally ill. The law also provides the option to reject life-extending treatment on behalf of a patient unable to express their will, with the family's consent and the agreement of the patient's primary doctor and an appropriate expert medical specialist.
Cancer care in the USA
There is no universal healthcare in the USA. The system combines public and private healthcare, provided by for-profit and non-profit insurers and healthcare providers. The national Medicare programme, funded by the federal government, provides fee-for-service hospital and medical insurance for individuals over 65 with long-term disabilities or end-stage renal disease. The state-administered Medicaid programme provides means-tested healthcare services funding for low-income families, the blind, and people with disabilities.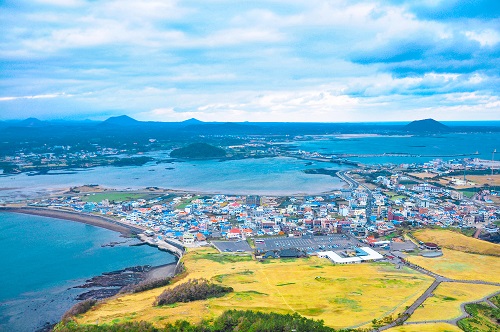 Unlike in South Korea, there is no universal healthcare in the USA
An additional Children's Health Insurance Programme was created in 1997, to provide for children in low income families, whose earnings excluded them from Medicaid but who were still unable to afford private medical insurance. The 2010 Patient Protection and Affordable Care Act (ACA), which requires most Americans to take out private medical insurance, enabled young people, up to the age of 26, to remain on their parents' private plans, and it introduced health insurance marketplaces offering subsidies to lower- and middle-income families.
Although significant advances in research have led to early detection and treatment, thereby reducing overall incidence and death rates, cancer remains the second highest cause of death in the United States. Breast cancer is the most commonly diagnosed cancer, followed by lung cancer, prostate cancer and colorectal cancer.
There has been a major increase in cancer care expenditure, with the national cost estimated to reach $173 billion by 2020. However, despite the high quality of cancer care available in the USA, the level of care a patient receives will depend on what they can afford and how much of it is covered by health insurance.
Not only is cancer care expensive, but there is also no regulation governing pharmaceutical pricing. The average pre-tax monthly income for a full-time wage earner is $4,056, but chemotherapy and immunotherapy infusions can cost up to three times this amount. Not all treatments, especially immunotherapy, are fully covered by private insurance policies, meaning the patient may have to pay 25% of the cost. Wigs, prosthetics, medical equipment and supplies may also not be covered by insurance.
Patients and their families also face loss of earnings, travel expenses and costly medication. As a result, they may cut back on food bills, dispense with follow-up appointments, skip treatment sessions, and/or take lower drug dosages.