How much you will pay for healthcare in Russia will depend on whether you access the public sector or the private sector. In general, state healthcare in the country is not of a high standard – it is not as high quality as you may be accustomed to in the West. The system is underfunded and overcrowded, and it suffers from corruption and limited resources. Many expats prefer to use the private sector.There is a state health insurance system, обязательное медицинское страхование (OMI/OMC), and you will be able to access this as an expat employed in Russia. In theory, OMI covers all Russian citizens and residents. Therefore, if you are working in the country and/or have a residence permit, you will be able to access public healthcare. You will also be treated in an emergency.
However, OMI is limited. It often applies to a specific hospital and is non-transferable. Therefore, many Russians choose to opt either for comprehensive private cover, if they can afford it, or for top-up cover to deal with anything beyond basic treatment. However, if you are simply visiting the country, you will only be able to access emergency treatment or pay out-of-pocket, unless you have private international coverage.
The provision of the private sector in Russia is continuing to grow. The care you will receive in private sector clinics will usually be of a high standard, and there are a number of flagship operations, such as the European Medical Centre or the American Medical Centre in Moscow. This is a growing market sector, as private healthcare in Russia has been catching up rapidly with that in the West and other nations, since the fall of the Soviet Union.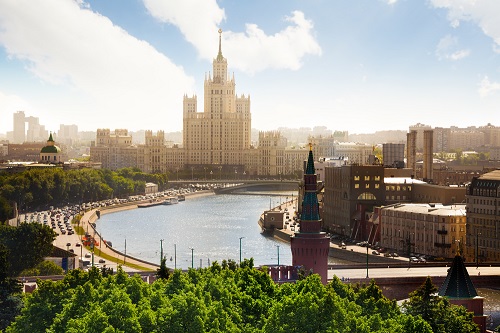 The provision of the private sector in Russia is continuing to grow
You will find the most reliable provision in the cities, where there will also be a higher chance of personnel speaking English. Organisations, such as the MD Medical Group (MDMG), have been building new maternity hospitals across the country, and provision is increasing swiftly as investment in this sector expands.
Medical tourism is on the rise, and most patients – around 44% of medical tourists – visit the country seeking dental treatment. You can expect savings of around 15% to 36% in comparison with the States for a variety of dental procedures:
• Dental crown: US$200 to US$700
• Dental implant: US$2588
• Teeth whitening: US$386
• Tooth filling: US$173
• Veneers: US$654
• Sinus lift: US$1720
• Root canal: US$100 to US$200
The Russian Association of Medical Tourism (AMT) says that in-vitro fertilisation (IVF) is also currently one of the most popular procedures among overseas clients, and it is around 2.5 times cheaper than in Europe or the USA. An IVF cycle will cost from around US$3150, with consultations costing in the region of US$60 and egg donations from around US$2500. The country currently has around 140 fertility clinics, mainly in Moscow and St Petersburg. These must be licensed, and they are quite heavily regulated by the state.
Optical treatment is also a growing sector, with LASIK costing around US$600 per eye and lens replacements costing in the region of US$1600 to US$2500.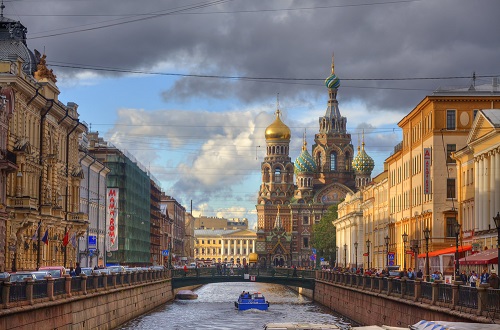 Optical treatment is a growing sector in Russia
Hip replacements cost between US$5K and 13K. Knee replacements cost from US$5300 to US$13K. Facelifts cost from around US$5900. Breast implants cost from just under US$3K, and breast reduction costs begin at around US$1870. Neck lifts cost in the region of US$1150. Eyelid surgery costs from around US$600. Liposuction costs vary between areas, but they begin at about US$360.
Therefore, if you choose to access private sector treatment in the country, you will find some state-of-the-art clinics, as well as competitive prices that compare favourably with those in the UK and the USA. Obviously, you should do your research, and ask your selected clinic for information regarding outcomes. Ask also for testimonials, references and proof of qualifications. No reputable provider will object to providing you with this information.
You should also check with your policy provider that your insurance will cover your procedures, particularly if you would like elective ones. Check, too, that your clinic will accept your insurance and your means of payment.