Russia is a vast and fascinating country, and a popular destination for both tourism and employment. However, its bureaucracy can be challenging, and obtaining a visa is not always straightforward. Read on to learn about the processes involved.
Will I need a visa?
If you are from Britain, the USA, the EU, or a number of other countries, you will need a visa to enter Russia. There are various types available, and which one is best for you will depend on why you are travelling there. The Russian Federation issues visas for:
• Tourism
• Employment
• Study
• Transit
• Humanitarian purposes
• Private purposes (such as visiting family or friends)
How do I apply for an entry visa?
You will need an invitation from a sponsor to enter Russia. If you are travelling there simply for the purpose of tourism, this can be your hotel reservation.
You will need to attend the Russian consulate in London, Manchester or Edinburgh if you are a British citizen, in order to submit your biometrics. Make sure you arrive at the consulate early, as queues can be long. Your passport should be valid for a minimum period of six months after the expiry date of your visa.
To enter Russia for any purpose, a US citizen must possess a valid US passport and a bona fide visa issued by a Russian embassy or consulate. It is impossible to obtain an entry visa upon arrival, so travellers must apply for their visas well in advance.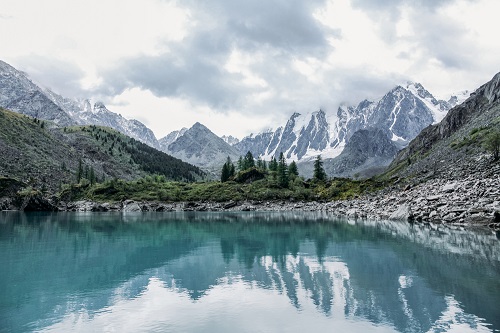 If you are a US citizen and wish to enter Russia for any purpose, you must possess a valid US passport and a bona fide visa issued by a Russian embassy or consulate.
Travellers who spend more than seven days in Russia must register their visa and migration card through either their sponsor, at the local Federal Migration Service (FMS), or landlord, at the local post office or FMS. Travellers staying in a hotel must register their visa and migration card with their hotel within one day.
You must sign an immigration card every time you arrive in Russia. This will be given to you at passport control. The card is in two identical parts. One part will be retained by the immigration officer. You should keep the other part safe or your departure from Russia could be delayed. Hotels, hostels, or other receiving entities, will not accept guests without an immigration card.
If you intend to remain in the country longer term, you will need to apply for temporary residence. Temporary residence is granted for a three-year term. The issuance of temporary residence permits (razreshenie na vremennoe prozhivanie) is subject to a quota established annually by the government for each separate region of Russia. Certain categories of foreign citizens are not subject to the quota, for example, investors.
Temporary residence permits are issued by an FMS, on the basis of an application filed personally, either with a local FMS or with a Russian embassy outside Russia, and should be reviewed within six months. If approved, you can get a visa to enter Russia with a four-month validity period, which you should extend when you obtain a temporary residence permit.
The following documents are required to obtain a temporary residence permit:
• An application form
• Four photos
• Passport
• Police certificate
• Proof of income
• HIV certificate
• Proof that you are not a drug addict and do not have any infectious diseases
How much does it cost?
If you are applying from the UK, a standard, single-entry visa will cost you £101.40. This includes a £38.40 administrative fee.
How long does it take?
It can take up to 20 business days to process your visa using standard service, and up to three business days using urgent service, depending on your visa category.
What will I need to apply for a work visa?
You will need a work visa called a standard work permit, unless you are a permanent resident, if you are planning to work in the country for any length of time. If you are in Russia on a short-term contract – less than 90 days – you can obtain a business visa, and the paperwork for this is rather less complex.
If you apply for a standard work permit, you and your employer will need to submit certain documents, and your employer must first have permission to ask for a permit. They will also need to issue you with a letter of invitation, known as a 'voucher.' You will then need to approach the Federal Migration Service with the following:
• Application form (in Russian)
• Your passport
• One colour passport photo
• Your employment history / an official document equivalent to the Russian diploma of professional education
• Medical certificate (you will need to take an HIV test)
• Receipt of your application fee
You will need to update this once a year. Note that it can take over a month to have your work visa processed.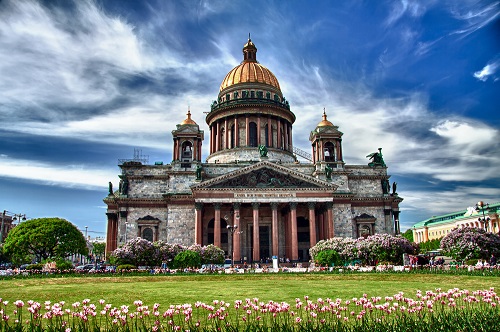 If you apply for a standard work permit for Russia, you and your employer will need to submit certain documents.
A business visa can be processed in your local Russian consulate and is likely to be ready within one working day. You will not need a medical certificate to apply for this visa, and Russian consulates often have a digitised system enabling you to print out any missing documentation, which streamlines the process. However, you will need a letter of invitation from your prospective employer. If you have an entry one-year business visa, you will be able to continuously stay in Russia for a period not longer than 90 days every 180 days.
If it is relevant to you, you can also apply for a highly skilled specialists work permit in your home country.
There are agencies that can assist you with the visa application process, for a fee, but you will still have to attend your local consulate in person in order to have your biometric data, such as your fingerprints, registered.
Bringing your pet into Russia
You can bring your pet into Russia, but it will need:
• A pet passport
• A microchip
• A rabies vaccination
• A health certificate
EU citizens also have to prove that their pet has received treatment against tapeworms, ticks and other parasites within 24 hours of their scheduled time of departure.