Switzerland, with its famous chocolate and beautiful scenery, is a popular destination among tourists and expats alike. Depending on your nationality, you may need a visa to travel there. This article will walk you through what types of visa are available, based on why you are visiting and how long you intend to stay. It will also describe how to apply for a work permit and residency.
Visas
Switzerland isn't a member of the European Union (EU), but it is a member of the European Free Trade Agreement (EFTA) and the Schengen Zone.
Therefore, if you have a Schengen visa, you do not need a separate visa to enter Switzerland, so long as your stay is less than 90 days and doesn't include work.
To determine whether you need a visa to travel to Switzerland, you can enter your country of residency into their online visa system.
There are several non-Schengen visas available.
Airport transit visa
This visa allows you to travel to Switzerland for the purpose of air travel. To apply, you should fill out the appropriate form, and then take the following documents with you to your local consulate.
• Two recent passport photos
• Your passport, which should have at least two blank visa pages
• A copy of your flight registration
The application fee is $88 for adults (12+ years of age), $44 for children (six to 11 years of age), and free for children under six.
Schengen visa for business purposes
If your trip to Switzerland is for business, you'll need a Schengen visa, along with an invitation letter from the Swiss company you'll be visiting, a certificate from your employer approving your business travel, and business bank statements for six months. Either the Swiss company or your employer must clarify that they are paying your expenses during your stay in the Schengen Zone.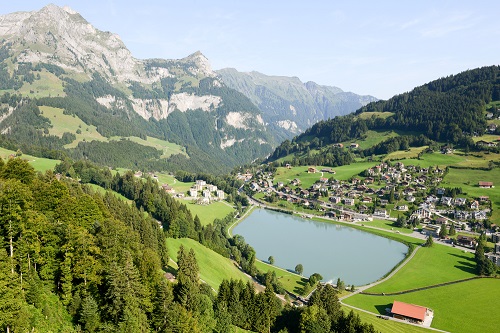 If your trip to Switzerland is for business, you'll need a Schengen visa.
Schengen visa for medical purposes
For this visa, you'll need a local medical report and medical attestation from your Swiss doctor, confirming the date of your medical appointment, as well as an overview of your case.
National visa for a stay of more than 90 days
If you wish to apply for a long-term visa, which can be used for purposes such as study or family reunification, you will need to fill out the appropriate. You will also need four recent passport photos and two copies of your passport.
If you are a student, you will also need:
• Two copies of proof of registration at the school or university in Switzerland – this should specify what language your course will be in
• Two copies of confirmation of paid student fees
• Two copies of your financial income and assets, as well as bank statements
• Two copies of previous diplomas
• Two copies of your resume
• Two copies of a brief essay on your future plans.
If you are applying in order to study in Switzerland, the application is free of charge.
After your application has been authorised, you will need to go to the consulate with your passport, where they will process your visa.
For family reunion visas, including for foreign spouses and children of Swiss or EU/EFTA nationals, additional requirements include:
• Two copies of your spouse or parent's passport
• Two notarised copies of a marriage certificate or birth certificate
• Proof of language competency (A1) in the language spoken at your future place of residence, or confirmation of enrollment in a language course
There is also a fee of $88 for adults and $44 for children of non-Swiss or EU/EFTA nationals.
After the canton of your planned residency reviews and authorises your visa, which can take eight to 10 weeks, you will need to submit your passport and your approval to your consulate.
Work visa
Work visas for Switzerland are granted only after you've been granted a work permit through your employer and the specific cantonal authorities. Once you have that authorisation, you'll need your passport and a copy of it, a recent photograph, and the $88 visa fee, to apply for your entry work visa.
Work permits
EU or EFTA citizens should have a fairly easy time being approved for a Swiss work permit. If you are a citizen from another country, you must prove that you are a skilled and qualified worker, with a university degree and specific expertise, and that there is a job waiting for you that no EU or EFTA citizen could do.
Once you have that job, your employer will apply for your work and residency permit at the local cantonal office in Switzerland. There is only one type of permit in Switzerland, a residency permit that allows you to work. With your permit and your work entry visa, you can then enter Switzerland, where you have 14 days to register at the Residents' Registry Office.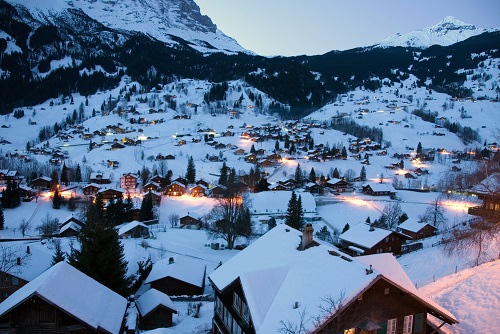 If you are an EU or EFTA citizen, you should find it easy to be approved for a Swiss work permit.
Residency
Work and residency permits are one and the same in Switzerland. The different options include:
Permit L
This short-term residence permit allows for a stay of up to one year in Switzerland, tied to an employment contract. In exceptional cases, it can be extended for a further year, but no more.
Permit B
This permit is valid for one year initially, but can be extended annually, so long as you remain living in the same canton.
Permit C
This settlement permit is for those who have been living for 10 continuous years in Switzerland and want to apply for permanent residence. If you are from the US or Canada, you only need to have been living there for five years.
For more information on visas, work permits, and residency, visit the Swiss State Secretariat for Migration site.