Russia is a vast and fascinating country to live and work in, with a wide range of opportunities for expats seeking employment, from teaching English to the oil and gas industry to engineering or finance. The political situation is not always positive, but on the whole, Westerners will find themselves welcomed by ordinary Russians. Moscow is the main centre for big international companies, but you may wish to look further afield: there are opportunities as far away as Siberia. St Petersburg is also a major centre for expat work, with over a million foreign personnel resident in the city already, a figure which is expected to rise.You will need a work visa called a Standard Work Permit unless you are a permanent resident and if you are planning to work in the country for any length of time. If you are in Russia on a short term contract – less than 90 days – you can obtain a Business Visa: the paperwork for this is rather less complex.
If you apply for a Standard Work Permit, you and your employer will need to submit certain documents and your employer must first have permission to ask for a permit. They will also need to issue you with a letter of invitation, also known as a 'voucher.' You will then need to approach the Federal Migration Service with the following:
• application form (in Russian)
• your passport
• 1 x colour passport photo
• your employment history/an official document equivalent to the Russian Diploma of professional education
• medical certificate (you will need to take an HIV test)
• receipt of your application fee
You will need to update this once a year. Note that it can take over a month to have your work visa processed.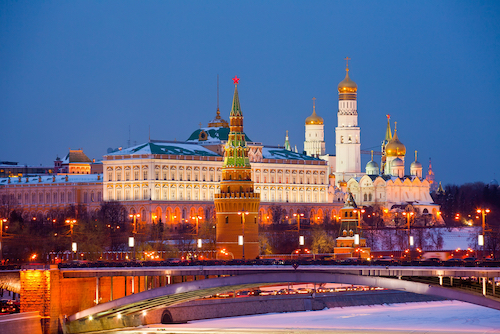 You will need to update your visa annually
A Business Visa can be processed in the local Russian consulate and is likely to take within one working day. You will not need a medical certificate to apply for this visa and Russian consulates often have a digitized system enabling you to print out any missing documentation, thus streamlining the process. However, you will need a letter of invitation from your prospective employer.
If it is relevant to you, you can also apply for a Highly Skilled Specialists Work Permit in your home country.
There are also agencies which will assist you with the visa application process for a fee, but you will still have to attend the local consulate in person in order to have your biometric data, such as your fingerprints, registered.
There are some noted skills shortages in Russia and the problem is likely to increase – which is good news for skilled expats in certain sectors. One such sector is IT: it is estimated that 41% of IT workers find a new job in under a month. There is a high demand for data analysts, programmers and technical specialists.
It is a similar story with supply chain managers, administrative personnel, and engineers, particularly in the latter case in aviation.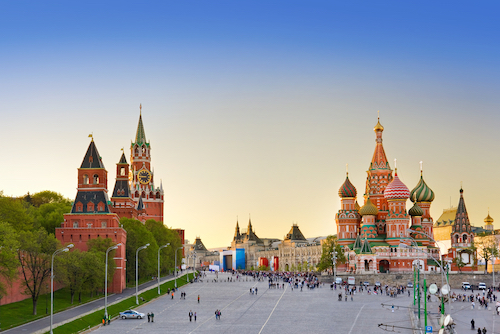 Technical specialists are in high demand
Russian employment experts report that a skilled seamstress can earn more than an office worker. Welders are also in short supply.
Agriculture is also a sector which lacks skilled personnel at present, particularly agronomists and technical specialists in crop and livestock production.
Pharmaceuticals, medicine and biotech also recruit heavily from the expat market.
You will have a significant advantage if you are bilingual, but note that Russian companies – looking outward towards a global market – are seeking English-speaking personnel.
Russia currently runs on a 40 hour week: 9 hours per day (with a break for lunch) from 9 a.m. – 5 a.m. The working day will finish at 4 p.m. if the next day is a public holiday.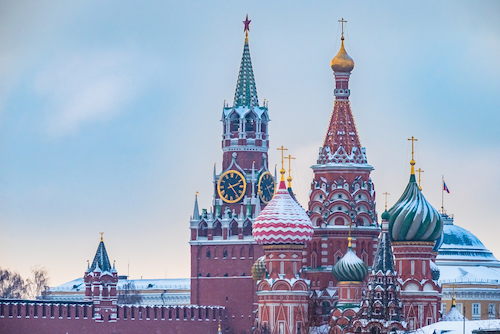 Being bilingual in Russian and English will be an advantage
You will be entitled to annual paid leave of at least 28 calendar days in one year. You can use your leave in full once you have worked for an employer for at least six months.
You can claim maternity leave for 140 days at 100% of your salary – 70 days before delivery and 70 days after. Paternity leave may depend on the company and is considered unusual.
The minimum wage in Russia is currently 12,130 rubles ($195.5) per month.
Your spouse will be able to join you in Russia but they will need an invitation/voucher from your employer (unless you are on a Highly Skilled visa, in which case the rules are somewhat more relaxed) and will also need to apply to the Russian General Directorate of Migratory Affairs (GUVM).
However, they will not be able to work automatically and you will need to contact the GUVM to establish the possibility of their application for a separate work permit.
Job Vacancies
You can make speculative applications to companies, but you will still need to be sent a letter of invitation once you have secured employment. Depending on your area of work, it is a good idea to contact companies directly in your sector and find out whether they have an existing base in Russia: international companies are more likely to take on international hires and the country is home to a large number of multinationals.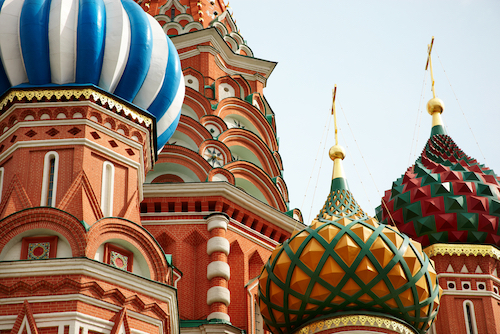 Contacting companies directly can be a good way to find a job
There are a number of job boards and recruitment agencies which cover Russia, and you may wish to go down this route if you are, for example, working in a particular specialized sector such as medicine or engineering.
Applying For A Job
A standard CV/resume is fine but it is advisable to have any headings translated into Russian. You will usually have to upload your CV/resume online.
Comprehensive anti-discrimination legislation in Russia is still not comparable to Western nations. There are no separate laws prohibiting discrimination based on sexual orientation in Russia, for instance.
Qualifications And Training
It is advisable to have any copies of your qualifications apostilled and translated.
Would you like to share your experience of life abroad with other readers? Answer the questions here to be featured in an interview!