The prosperous, oil-rich Gulf state of Saudi Arabia has long been an attractive prospect for expats seeking employment, particularly in the oil and gas sectors. However, in recent years this has started to change and there has been something of an exodus of foreign workers from the country.The Saudi government – like those of many nations – has been attempting to prioritize the country's own workforce over foreign personnel. In addition, it has also recognized that it needs to expand its economy past the current limited fuel sectors. It has thus restricted the posts for which expats can apply and introduced a fee for dependents.
Unless you already have a residence permit (lqama), you will need to apply for a work permit and this can be a complex process. To do this, you will first need a sponsorship letter from a company which has permission from the Saudi Ministry of Labor to hire overseas personnel. You/your employer will then need to submit the following information:
• passport (valid for the length of the employment contract. This should have at least two (2) visa pages adjacent to each other)
• separate Electronic Authorization for each speciality
• 1 x recent passport size color photograph with a white background
• application form filled-out in capital letters with a black ink pen or printed
reference note showing the number and the date of the employment visa issued from the Ministry of Foreign Affairs
• original sponsorship letter from your employer, certified both by the Saudi Chamber of Commerce and the Ministry of Foreign Affairs. This must indicate the block visa number, date, position and your name. If such a letter is submitted through a visa service agency, then the letter should include an authorization from the company allowing the agency to finish all the requirements to get the visa, block visa number and date
• certified and notarized copy of your university degree/diploma: this must be validated by the Saudi Arabian Cultural Mission
• a copy of the employment contract signed by both the sponsor and the applicant
• 3 x copies of a medical report and 2 x copies of lab reports with 3 x copies passport size color photographs with white background. The medical report must be issued by a licensed physician certifying that the applicant is free of any contagious diseases. The physician must sign each copy of the medical report. The physician's license number and address should appear on each copy of the medical form. Medical reports should be used within three (3) months from the date of issuance. Children under the age of sixteen (16) do not need a medical report
• a police report issued within six (6) months with detailed information about your criminal record, if any.
Jobs in 12 private sectors have recently been restricted to Saudi nationals and expat workers will no longer be able to apply. These include lower-wage construction jobs and retail. It should be noted that this policy – to reduce a high unemployment rate and attract Saudi workers into these sectors – has not been particularly successful, as Saudis tend to regard such work as degrading.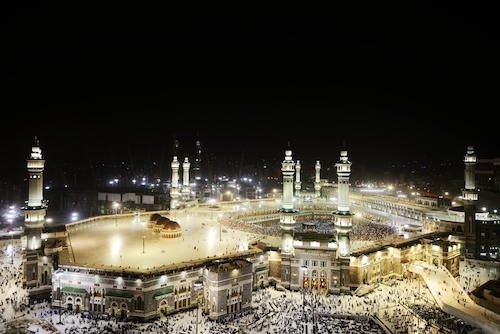 Jobs in some sectors are restricted to Saudis
However, if you have specialist skills, particularly in areas such as engineering, you should still find that jobs are available.
Saudi working hours are typically 7.30 – 8 a.m. until noon, then from 3.30 – 4 p.m. until 7 – 8 p.m. Weekends are Friday/Saturday. Saudi has a 48 hour working week (with reduced working hours during Ramadan).
The minimum wage in Saudi is set at US$7,585.00 per annum. However, the minimum wage situation is somewhat unclear because expats and Saudi nationals have different rates of pay.
You will be entitled to an annual leave of not less than 21 days. If you have spent 5 consecutive years with one employer you will be entitled to an annual leave of not less than 30 days.
If you are pregnant, you will be eligible for maternity leave for the 4 weeks immediately preceding the expected date of delivery and the subsequent 6 weeks afterwards. You will be paid half your wage if you have been in the service of a company for a year or more, and a full wage for 3 years or more.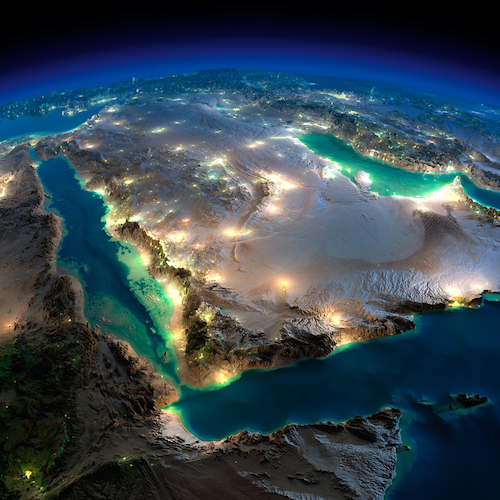 Women cannot work on their husbands' residence permits
Women on a Family Visit visa are not permitted to work on their husband's residence permit and will need to apply for a separate work permit, but the visa may also restrict the time that you are allowed to spend in the country as a dependent: in practice, working is unlikely to be possible.
Job Vacancies
There are a number of job boards and recruitment agencies which apply to Saudi, and given the complexity of the visa application process plus recent restrictions, it might be advisable to apply via a recruitment agency unless you already have contacts in the region. You can also make speculative applications.
Applying For A Job
It is advisable to have any headings on your CV translated into Arabic.
Saudi Arabia notoriously does not cohere to Western conceptions of human rights and this may affect employment law also. Women are particularly likely to be affected by a lack of equality although the government has been working towards the establishment of greater gender equality over the last few years.
Qualifications And Training
A certified and notarized copy of the training or technical diploma must be authenticated by the U.S. Department of State and diplomas will need to be notarized by a Saudi Arabian Consulate in the United States if you are coming from the USA. There is a fee of US $8.00 (eight dollars) per page, payable to the Embassy of Saudi Arabia.
Diplomas issued by institutions outside the United States must be certified by the Saudi Arabian Cultural Mission and the Saudi Arabian Embassy in the issuing country.
Would you like to share your experience of life abroad with other readers? Answer the questions here to be featured in an interview!