Russia is a transcontinental country located in Eastern Europe and stretching down to Northern Asia. Its vast landmass covers an area of 17,125,200 square kilometres (6,612,100 sq mi), making it the largest country in the world. In fact, the expanse of Russia accounts for one-eighth of the Earth's inhabited land area. It encompasses eleven different time zones and is home to a population of about 146.7 million.
Renting property
Renting is very common among the expats that live in Russia. Many of the available rentals are apartments in high rise blocks, and flatshares (particularly in larger cities) are also quite common. You can expect to pay a security deposit that is equivalent to one month's rent, and sometimes your first month's rent must be paid in advance.
Tenancy agreements must be drawn up in both Russian and the tenant's native language. Terms are usually restricted to between one and three years. Utilities are typically included in monthly rental prices, but you should always double check this.
In Russia, rental payments in cash are not uncommon. Generally speaking (with permission from the landlord, of course), tenants can assign, sub-let or transfer rights to the property. You are often also allowed to make various alterations to it.
Rent contracts for a period of one year or more should always be registered in the State Registration Office.
Where can expats find details of properties to rent?
The rental market in Russia (particularly in Moscow) is mostly dominated by agencies. Even when conducting your search online, you will likely find that the majority of the postings are done via agencies. You should be aware that there are many fraudulent websites. Some of the genuine, popular sites include:
• Evans.ru
• Expat.ru
• Propertyshowrooms.com
If you decide to go down the route of using an estate agent, or end up finding a listing that you like that has been posted by an agency, bear in mind that their commission will usually be equivalent to one months' rent.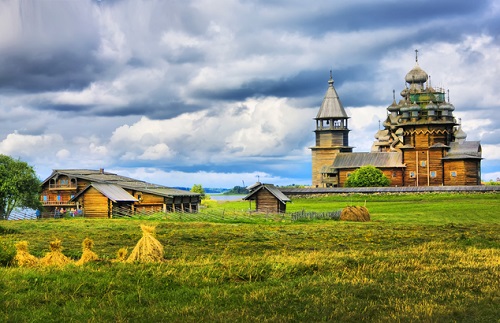 The rental market in Russia is mostly dominated by agencies
If you can read and speak Russian, then you will have more luck finding a private landlord by looking out for adverts in local shops and newspapers, as well as by asking around within your friendship circle.
What are typical rental prices in major expat destinations?
According to online statistics website Numbeo, the average one-bedroom city centre apartment costs around 24,037.41 руб (Russian Rouble). This is equivalent to £260.52 or $324.02. An apartment of the same size but further out of the city costs closer to 16,448.31 руб (£178.27 or $221.72). A three-bedroom apartment in a central city location costs, on average, 43,152.47 руб (£467.69 or $581.50) in monthly rent, whereas its more suburban counterpart can cost a little over half of that amount.
Are there any challenges/problems in the rental process that expats often encounter?
Firstly, be on alert for any potential property scams. Secondly, the way in which properties are advertised may initially confuse you if you are unfamiliar with it. In Russia, you will see that an apartment may be referred to as a "three-room apartment", but this is the total number of rooms (excluding kitchens and bathrooms). So a three-room apartment is most likely to be an apartment with one or two bedrooms, a living room and/or an office or study, rather than three bedrooms.
Buying property
Unrestricted foreign ownership of property has been permitted throughout Russia for the past decade. However, purchasing property remains relatively unpopular among expats.
What is the typical house buying procedure?
If you don't speak Russian, it is highly advisable to work with a reputable property agent, as well as a local lawyer, throughout the buying process.
Before you do anything else, you should check that no former residents are registered to the property. This may seem strange, but there is a law in Russia that you cannot move into a smaller property if you have a child. Therefore, some people move illegally and the child's name remains registered at the property.
Another issue that could throw a spanner in the works is due to tax incentives. Certain tax incentives can prompt some sellers to declare only part of the sale.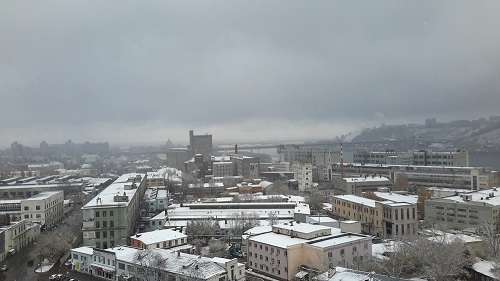 If you don't speak Russian, it is highly advisable to work with a reputable property agent
If you do not encounter either of these issues, then the process should be relatively straightforward. Once you have made an offer that the seller agrees to, the process can start, and the two of you will need to gather the necessary documentation. For example, you will need your passport, the title deeds, and a certificate issued by the Urban Registration Office stating there are no legal barriers to the purchase. You will also need a floor plan of the property.
Once this has all been actioned, you can sign a preliminary agreement. If no more background checks are required, you can start proceeding towards the completion of the sale. This occurs in the bank, with the buyer placing the deposit in a safe deposit box for the vendor to collect (once they have proved their identification to the bank).
After this, deeds and titles can be transferred and registered and the sale completed. Additional costs to take into account may include notary fees of 0.7% to 1.5%, registration fees of 0.01% to 1%, and estate agent fees of 2% to 5%.
Do local banks or other lenders issue mortgages to foreign nationals?
Foreign citizens are able to obtain a mortgage from a local bank for the purchase of residential property. One condition is that the mortgage must represent a maximum of 80% of the total price of the property. Depending on the institution and the type of property being purchased, maximum loan-to-value rates can range from as low as 40% to as high as 85%. In order to be accepted for a mortgage in Russia, the mortgage payments, plus any other personal debts, must not exceed 35% of the borrower's net income.