Hong Kong is densely populated, and property there is expensive. You can find various types of accommodation, from small apartments to luxury serviced villas, but there are comparatively few houses. Historically, expats have favoured the Mid Levels on Hong Kong Island, but they are now seeking cheaper accommodation further afield. Luxury complexes, with gyms, pools and sporting facilities, are found in popular locations, such as Happy Valley, Jardine's Lookout, Repulse Bay and the Peak.Popular online property portals include SquareFoot.com, Property.hk and Savills. The Asia Expat Hong Kong website provides property listings and discussion forums.
Renting a property
To rent an apartment in Hong Kong, you will need to provide proof of ID, residency and work permits, and your letter or contract of employment.
Property is advertised online and in the local press. Rent is calculated in square feet, and prices vary according to location; they are between HK$40 and HK$80 on Hong Kong Island, HK$30 and HK$80 in Kowloon, and go down to HK$25 in the New Territories and the outlying islands. As properties do not always live up to their online descriptions, it is strongly recommended that you view them in person. It might be worth getting a short-term let while searching for a more permanent address.
As an expat, you should consider engaging an estate agent to assist in the various aspects of securing a suitable property, especially if you are not fluent in Chinese. However, you should ensure you fully understand their fees prior to entering into any formal arrangement. If you later decide against renting through them, you may still be charged for their services. It is also worthwhile researching local expat blogs and forums to gain an understanding of your chosen area, reputable agencies and potential challenges.
With the exception of serviced apartments, properties are usually let unfurnished, although some landlords will provide furniture and domestic appliances for an additional rent increment. Prior to securing a property, you should verify the standard and condition of the building, together with the extent to which the landlord will cover improvements and alterations. These should be factored into your contract negotiations.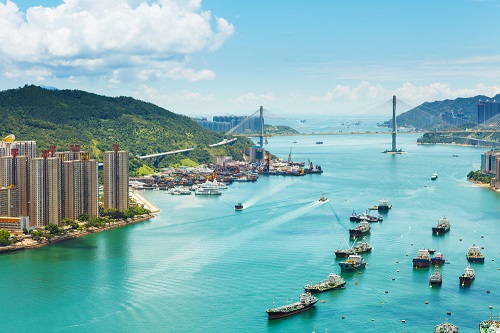 To rent an apartment in Hong Kong, you will need to provide your work and residency permits
You should establish whether the property is well managed and whether there are additional costs that you might incur during your tenancy. If there is a mortgage on the property, you should find out whether the landlord has permission to rent it out, as otherwise the mortgage lender has the right to terminate the lease and evict you. If permission to rent has not been granted, you should secure an agreement from the landlord to cover any costs incurred if you are forced to vacate the property.
Once everything has been agreed, you may be asked to put down a deposit and sign an offer letter or provisional agreement. You should only do this on the understanding that the deposit is refundable. Formal provisional agreements do not cover the responsibilities of both parties in the contract and may entail waiving your rights to negotiate terms. If you are asked to sign a binding agreement, you should review the tenancy contract carefully before signing, and if necessary seek legal advice.
Tenancies are usually two years with a break period after one year, after which you are entitled to give two to three months' notice. Proof of identity is required when signing a tenancy agreement. Each party is responsible for their own legal costs, and signatures must be witnessed by a third party. Estate agency fees are paid when the agreement is signed.
As well as the first month's rent, you will need to pay a security deposit, which is typically equivalent to three months' rent, and this will be returned at the end of your tenancy, as long as there has been no breach of the agreement and all utility bills have been settled. Unless you are renting a serviced apartment, you are fully responsible for arranging your power, water, telephone and internet services.
The tenancy agreement is subject to stamp duty, which is divided equally between landlord and tenant and must be paid within thirty days of signature. This amounts to a minimum of 0.25% of the average yearly rent.
Buying a property
Expats can only purchase a property once they have been living in Hong Kong for a full year. The Hong Kong government website provides details of the domestic property purchase process and information fact sheets.
Although it is possible to make a direct property purchase, it is advisable to engage an estate agent, who can assist throughout the purchase process and clarify any language issues. Agents only receive commission on completion of the purchase process, so it is in their interests to make sure that the sale goes smoothly. You should ensure you understand their commission and charging structure prior to entering into any signed agreement.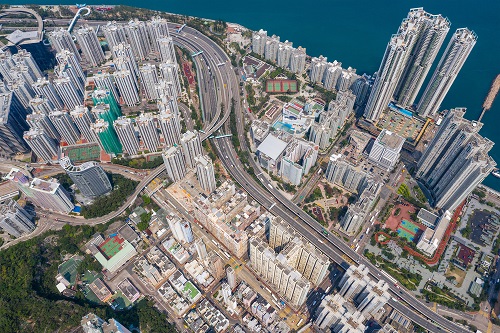 Expats can only purchase a property once they have been living in Hong Kong for a full year
All land is government owned, with property leases usually granted for fifty years. Home owners must pay government rent, typically 3% of the property's rateable value, which is included in the regular quarterly rate payment.
You should view the property and ascertain the building's condition, whether fixtures and fittings are included, and if there are any associated management fees. All of these things should be factored into your contract negotiations.
There are no restrictions on expats applying for mortgages, although some lenders may offer as little as 50% of the purchase price. It is recommended that you consult a mortgage adviser to secure the best rates. Lenders focus on your financial status rather than the property value, so you should engage a surveyor to establish the condition of the building and any specific zoning restrictions.
Once negotiations are completed, the estate agent draws up the Provisional Agreement of Sale, and you will be asked to pay an initial non-refundable deposit, which is typically 1% to 3%. This document is legally binding. Therefore, before agreeing the purchase, you should ensure that the vendor has no outstanding liabilities against the property and is entitled to sell it. You should review the agreement with your solicitor, as this will form the basis of the Formal Sale and Purchase Agreement that is drawn up by the vendor's solicitors.
Once the formal agreement has been agreed, you will pay the balance of the 10% deposit. 15% stamp duty must be paid within thirty days of signing the agreement. On completion, an additional HK$100 stamp duty is payable for change of title, together with land registry fees.