Vietnam has had a substantial expat community for many years, with a large number of Americans and Australians living there, as well as citizens of many other nationalities. Particularly in popular areas, there are organisations and networks that may be able to help you locate and negotiate property rentals and purchases, and they can guide you through the processes involved.There are many local agents on the internet, especially those covering Ho Chi Min City, Da Nang and Hanoi. They are now increasingly geared up to facilitate property negotiations for foreign clients. The legal procedures in Vietnam are not particularly difficult to navigate, and your local agents can assist you. They also frequently have in-house notaries to help complete the formalities.
English is becoming more popular as a second language for Vietnamese business people, but translation standards vary. However, in the major centres at least, most agents and their solicitors are proficient in English.
Renting property in Vietnam
Anyone with a valid passport can rent property in Vietnam. Local agents maintain listings, which are widely available on the internet. Property is available both furnished and unfurnished – see individual property listings for details.
The local agents will explain legal procedures and the terms of contract. They will facilitate deposits and rental payments, negotiate notice periods, and sort out a suitable length of tenancy for you. They can also help you negotiate with the utility organisations.
How much does it typically cost to rent property in Vietnam?
If you are new to a particular area and need a short-term solution, while you explore and make local contacts, 'Backpacker' single rooms are available in many regions for as little as $100 to $200 a month. Quality varies considerably, but you get what you pay for.
For larger properties and long-term occupancy, rental costs vary considerably. However, even in the major city centres of Da Nang, Ha Noi and Ho Chi Min City, unfurnished two-bedroom apartments can be secured for as little as $1000 a month. For a furnished equivalent, you can expect to pay upwards of $1500. Suburban properties vary considerably, but it is possible to rent a four-bedroom house in some cities for as little as $1600 a month.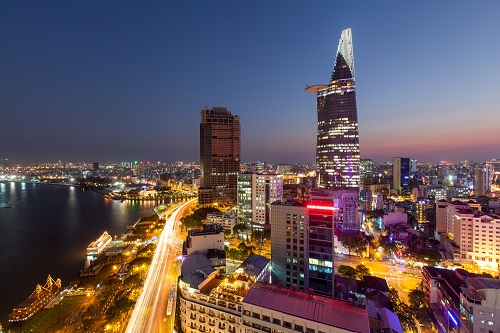 For larger properties and long-term occupancy, rental costs vary considerably in Vietnam
Buying property in Vietnam
Vietnam has opened up its property market to foreign investors since 2015, and property prices have risen considerably as investors have moved in. Vietnam is seen as a golden opportunity in South East Asia.
Foreigners can now buy property even on a simple tourist visa. For major property investors, there are legal restrictions on the number of units (per condominium) a foreigner may own. If you are considering a multiple unit purchase, the limits need to be confirmed locally through the developers or agents.
It is much more difficult to buy from locals, and there are regional restrictions on the number of foreign owned properties (30%).
All land in Vietnam is owned by the people and managed by the state. Leases are for 50 years, but they are renewable, and the government is currently considering extending the lease period to 99 years.
There is a 'Pink Book', which is a Certificate of Land Use Rights (LUR), and this is given by the government on transfer. Your agent or developer will guide you through the steps necessary to secure your LUR.
Foreign residents can buy individual houses but not sub-let them, and there is also a strict regional limit of 10% foreign ownership for landed properties.
What is the property buying process?
Condominium apartment units are most frequently purchased direct from the developers, or from other foreigners who have already done so. If you are reserving a property in a new development, a returnable deposit of typically $2000 to $5000 is payable.
Property is also widely advertised on the internet by both agents and individuals needing to move out, and prices and timescales are generally negotiable.
There is a 10% Value Added Tax on property transfers, and a 0.5% registration fee. Agent/solicitor fees are likely to be 1% to 3%, and there is an additional maintenance fee of 2% on new developments.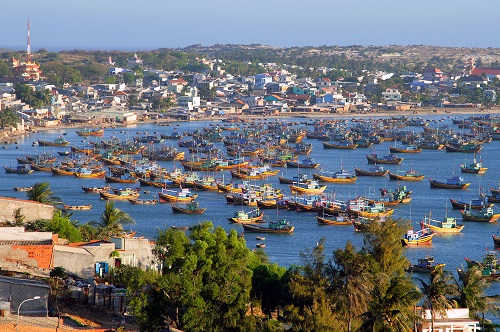 There is a 10% Value Added Tax on property transfers in Vietnam, and a 0.5% registration fee
How do I pay for the property?
Unless you are married to a Vietnamese national, it is quite difficult for a foreigner to obtain mortgage facilities. Some international banks, such as HSBC and Citibank, do have branches locally, so may be able to assist you.
Deposits, final payments, charges, etc. can be arranged via a local bank, if you have an account, or via one of the international banks.
New developments often have a structured payment scheme that is agreed directly with the developer. These vary considerably and can spread costs while the condominium is being built.
Your local agent will usually have an in-house notary, who can be used for the exchange of contracts. They will also guide you through the process of paying the deposit, transferring the funds, and conveyancing.
What are typical Vietnamese property prices and how do I find local agents?
Property prices are still lower in Vietnam than in many of the Asian powerhouses, and the Vietnamese housing market is considered to be a sound investment.
Whilst some popular districts of Ho Chi Minh City are more expensive, the average price is around $2,500 per square metre for a city centre apartment. Property in suburban areas can be as low as $1,100 per square metre. New condominium developments might be cheaper, but it is vital to contact reputable developers and to use a solicitor. Local agents can assist you with the process.
In the bigger cities, such as Ha Noi, Da Nang, and Nha Trang, there are apartments available from $40,000 to $100,000 upwards.
There are many local and international agents who deal with property in Vietnam, and you can find these online. Here are just a few who provide comprehensive property services for renters and buyers:
• LongTermLettings.com
• RentApartment.vn
• Savills.com
• Izproperty.com