When considering renting or buying property in Venezuela, it is extremely important to take into account the current level of political and economic instability. The US and UK government advice is against travel unless absolutely necessary. It would be wise to get advice from someone already living there, before you make any decisions about relocating.
Should I use a local agent?
Even if you speak Spanish well, it is essential to negotiate through bi-lingual contacts and agents, since English is generally not widely understood throughout the country. In saying this, property owners who deal with expats are often bi-lingual. You may find that some property listings online are in English as well as in Spanish, but bear in mind that translation standards vary.
Can I rent property in Venezuela as a foreigner?
There are very few restrictions on foreigners renting property in Venezuela. A passport and a deposit will suffice in most cases, and deposits and monthly payments can be arranged via the internet or through local agents. Processing charges will apply and are negotiated with the agent directly.
There are many property agents, which you can find on the internet, especially for the capital city, Caracas, and for the popular island and coastal destinations, such as Margarita Island.
There are both furnished and unfurnished properties available throughout the country. However, it is important to note that there is a very high demand for two-bedroom properties in the capital.
What are typical lease terms?
Lease periods are variable and negotiable, but properties at the popular tourist coastal sites tend to have maximum leases of six months. In these areas, holiday property can be rented by the week or month, subject to availability.
The amount of notice you will need to give to terminate your lease will depend on the length of your tenancy, but you can expect it to be between one and three months. Deposits will vary, again depending on the length of your contract, but are typically equivalent to one to three months' rent. In many cases, there is a 'security deposit' that is approximately 15% of the monthly rental price.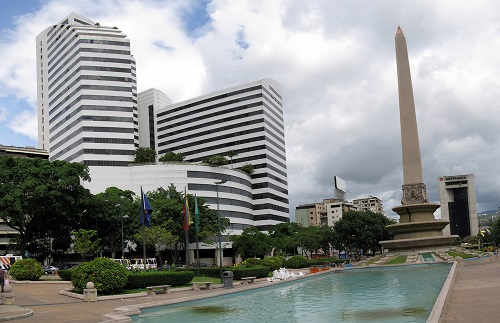 Lease periods are variable and negotiable in Venezuela
What can I expect to pay monthly?
Throughout Venezuela, rent is comparatively cheap for basic accommodation, and the costs of utilities in Venezuela are almost negligible.
In Caracas itself, monthly rents are typically from $200 to $400 upwards for a single room apartment and a little more for a separate bedroom apartment. For a three-bedroom apartment, you can expect to pay from $450 to $1000 upwards.
Houses are also available in some parts of the city region, but you will need to use a local estate agent to assess availability and potential costs.
In the coastal and island regions, there are relatively low-cost single bedroom apartments, which are available from $300 to $600 per month upwards. A three- or four-bedroom house in the same region might cost from $2000 to $5000 a month upwards, depending on location and facilities.
Can I buy property in Venezuela as a foreigner?
Foreign nationals with valid passports are welcome to buy property in Venezuela, whether for retirement, holiday, or work-related purposes. Property can also be acquired indirectly, so foreigners may buy through foreign or local companies.
Property for sale in Venezuela is widely advertised on the internet, especially in the holiday coastal and island regions.
Is there an organisation of expats to help me?
You may be able to find expats who are willing to help you online, but it is recommended that you visit your chosen area and make contacts while you are there.
What is the property buying process?
You will need to appoint local agents to guide you through the process and help with translation. They will help you make an informe de la documentation, which is an intent to buy. An opcion a compra (option to buy) is then recommended – this is a legally binding agreement for purchaser and vendor, and it usefully locks the price as well, which is important in the current hyper-inflation environment. A deposit of around 20% to 30% will be demanded at this stage.
You will need a fiscal ID (RIF) from the local tax office, which can only be obtained in person. Bear in mind that Venezuelan government offices are rather formal, and you will need to wear formal clothing, as otherwise you may be refused entry. Gentlemen will be expected to wear trousers and a shirt, while ladies will be expected to wear a dress.
You will then be able to open a bank account and deal with notary and registry offices, as well as your agent and any local trader and suppliers.
Is it possible to obtain a mortgage in Venezuela?
Local mortgages are practically impossible for foreign nationals to secure. Also, if you do manage to secure one, the interest rate will be so high that it will render the mortgage uneconomical. Any financing required should be arranged in your home country.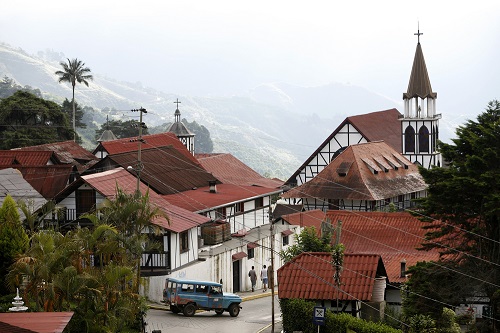 Local mortgages in Venezuela are practically impossible for foreign nationals to secure
How do I pay for the property?
All property transfers must be paid for in Bolivars, and correct documentation must be certified through notaries. Your local agents will arrange for the paperwork and funds transfer etc. Agent costs are typically 3% of the final property valuation, and this is payable up front.
Once you have purchased the property, your agent can manage it for you (for an agreed fee). They can make sure that your utilities are paid and that any maintenance is carried out. They will also be able to collect rent payments if you decide to let the property while you are not there. Additionally, they can assist with power of attorney should this be desired.
Fire and earthquake insurance should be arranged and paid for a year in advance. Your agent will recommend suitable insurers.
Expats considering buying property in Venezuela might want to contact others already living there for more information.
What is the cost of property in Venezuela?
Property can be relatively cheap in Venezuela. For example, a beach-front condominium residence on the popular Margarita Island can be bought for $70,000, and a three-bedroom villa can be bought for under $100,000. However, larger properties can fetch much higher sums. There are also investment opportunities for entrepreneurs, such as hotel and holiday complexes.
Are there property listings available?
The most popular websites for finding properties in Venezuela, as of April 2020, include: