If you're looking to relocate to the United States, then you'll need to consider your accommodation options. This article will take you through how to go about buying and renting property as an expat in America.
Renting property
When renting property in the USA, it is possible for expats to sign a lease before they arrive in the country. This can be arranged through most property companies, and viewings take place online. Most apartments come unfurnished, but they do still include some common appliances, such as fridges and cookers.
Once a property has been found, a security deposit and a month's rent in advance needs to be paid. Leases are typically for one year, but some cities offer six-month tenancies. There are also options for flexible month to month rental agreements.
You will need to provide documentation to your landlord, including:
• Passport
• Proof of employment
• Social Security Number
• Bank statements
• References from previous landlords
Deposit amounts differ from state to state in the US, and some states limit how expensive they can be. There are other expenses that might need to be paid too, including application fees, renter's insurance, deposits for utilities, parking and maintenance, deposits for pets, and monthly service fees.
A break clause in the tenancy agreement is advisable, in case you have to leave the country early. This is usually the notice period (30 days) and a fee of two months' rent.
Properties can be found online using search engines and property websites, but it is common in the US to use a real estate expert to do the search for you. However, they will charge a finder's fee. The website realtor.com is a great resource for finding an agent, as is Zillow.com. Working with a realtor can make the process a lot smoother and help to avoid any rental scams.
If you choose to conduct your search on your own, then there are several online tools, social media pages and local newspaper classifieds that list rentals.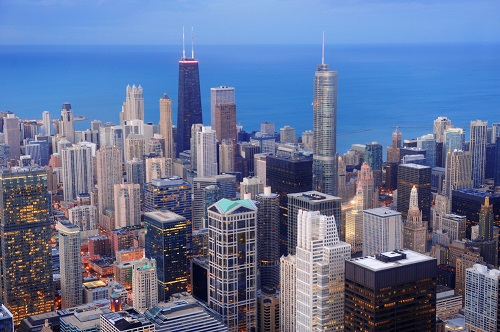 It is common in the US to use a real estate expert to help you in your property search
There are some cities in the US that are hugely popular among those looking to rent (e.g. New York and San Francisco), and they can therefore be very expensive for expats. In San Francisco, the average rent is in the region of $3400 a month. A two-bedroom flat in Sacramento might cost you between $800 and $1700, whereas in New York it might cost you between $3000 and $6000.
A lack of credit history in the US can be a big problem for expats. It may lead to you having to provide more documents to prove your financial stability. Some landlords might ask for a higher security deposit, which could equate to between two and 12 months' rent. Having your international credit score and employment documentation to hand will help prove your income and ability to pay rent.
Buying property
Buying in the US is very popular amongst expats. There are no laws or restrictions that prevent anyone of foreign citizenship from purchasing property, as long as they are eligible for a Social Security Number. If you are not, then you will need to apply for an Individual Taxpayer Identification Number.
In the US, there are buyers' and sellers' agents; you would sign up to a buyers' agent. They would go to the sellers' agents to find you a property. A buyers' agent has access to all properties for sale, whereas a sellers' agent will only be interested in their clients' property. A commission is paid from the sale price and is divided between both agents.
When you have found your property, a verbal offer is made via your agent to the seller's agent or sometimes to the seller personally. At this stage, you should engage a lawyer and have details of your financing. At the verbal offer stage, you can withdraw at any time, and the seller can accept a higher price.
Stage two happens over the next ten days, when the lawyers on both sides make basic checks and resolve any issues that may arise. After this, the buyer is ready to sign the contract and pay 10% of the purchase price. This is non-refundable, unless it has been agreed differently between the parties.
It usually takes 30 days for the deal to close, though it could be up to 45 or 60 days. The seller needs to prove that they are the genuine owner of the property and that the title is clean. A final visit is made to the property to do a check, and the buyer then transfers the balance, along with any taxes and fees.
Once the above stages have been completed, the keys are handed over to the new owner.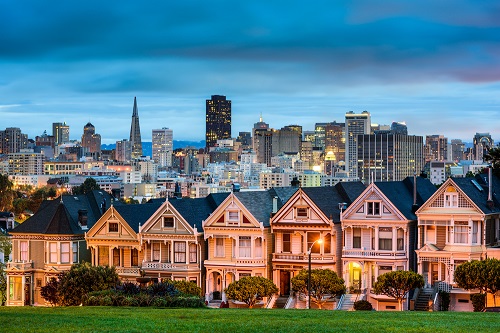 In the US, there are buyers' and sellers' agents
One benefit of house hunting in the US is that you can use the Multiple Listing Service (MLS), which is an online database that shows every agent available and every property for sale in an area. This means that you don't have to contact the agents directly. Popular property websites, like Rightmove, have US specific portals. Other places to search for properties include social media platforms and newspapers.
Expats face challenges when buying property if they don't have a credit history in the US. When applying for a mortgage, you need to be able to prove how much money you earn, and mortgage lenders require two to three years of steady employment and income. Your tax return can be used as proof of income. One way to establish credit is to apply for a secured credit card, as this will give you a credit history, and have an account with an international bank that has branches in the US.
Foreign nationals can get mortgages from local US banks and lenders, as the key criteria for getting a mortgage is not citizenship but income. It is easier to get a mortgage if you hold a Green Card or are working in the US on a work visa than it is if you have no ties to the US. However, if you do not have one of these, you can apply for a foreign national mortgage, and these are available through most banks.
In order to get a mortgage pre-approved, you need to be able to show your credit history, proof of identity and past financial records. It takes a lot of paperwork to apply for a mortgage, so ensure you have easy access to what you need and comply with the lender's requests.