The United Kingdom, made up of England, Scotland, Wales and Northern Ireland, attracts many expats. It offers great prospects in terms of education and work, and a high quality of living to those who can afford it. If you're looking to rent or buy property there, then read on to learn about your options.
Renting property
If you are renting from a private landlord, you will need to provide identification, and a full reference check will likely be carried out. This is because a UK Government policy called Right to Rent means that landlords have to check the immigration status of their potential tenants. You will need to prove to them that you have a right to reside in the UK.
A current or expired passport is sufficient for European Economic Area (EEA) nationals, but non-EEA nationals (including Commonwealth nationals) will be required to provide a valid passport and a valid visa.
The Right to Rent law doesn't apply in Scotland, but agents/landlords will still require proof of ID and proof that you can afford the rent, so they will ask you to provide bank statements etc.
A holding deposit is charged by the letting agent to take the property off the market. The maximum amount an agent can charge is one week's rent. Agents are no longer allowed to charge tenants for referencing checks, credit checks or other administration costs.
The tenancy deposit is paid up front, along with the first month's rent, and can cost up to the equivalent of five weeks' rent. The deposit must be held, by law, in a government-backed Tenancy Deposit Scheme (TDS), and it will be returned to you, minus the costs of any property damage, at the end of your tenancy.
The tenancy agreement (called an Assured Shorthold Tenancy, or AST, in England and Wales) is the contract between you and your landlord, and it can vary in length. Typically, an agreement is drawn up to cover a 12-month period with a six-month break clause. This means that after six months the tenant or landlord may choose to terminate the contract. AST agreements have been abolished in Scotland and replaced with Private Residential Tenancy (PRT) agreements.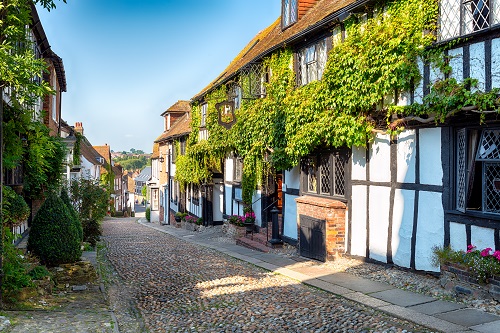 If you want to rent in the UK, you will need to be able provide proof that you have the right to reside there
Properties can be rented furnished, unfurnished or part-furnished, and this will be stipulated in the agreement. Tenants will be required to sign an inventory, which will list all furnishings in the property, prior to moving in. You should always insist that the landlord provides an inventory, in order to avoid any disputes when it is time for your deposit to be returned.
Other documents that a landlord must initially provide to a tenant include a Gas Safety Certificate (which must be updated annually) and an Energy Performance Certificate (which rates the energy efficiency of the property, with A being the most energy efficient). A landlord cannot legally rent out a property if it has a rating lower than E.
It is a legal requirement for landlords to give you reasonable notice if they want you to leave. The amount of notice you or your landlord must give will be written in the tenancy agreement, but a one- or two-month notice period is typical.
There are many websites that you can use to assist you in your property search.
• rightmove.co.uk
• zoopla.co.uk
• openrent.co.uk (where the tenant deals directly with the landlord)
• purplebricks.co.uk
Also, individual estate agents have their own dedicated websites, as well as offices you can visit for face to face enquiries.
Rental prices per month vary greatly depending on the region.The average monthly price of rent in the UK is approximately £959 per month (March 2020). However, rental prices in larger cities will be higher, as there is more demand to live there. Expect to pay more than £1600 per month to rent in the capital. This cost can be reduced if you are happy to rent a room in shared accommodation or further from the city centre.
One of the important decisions to make when looking for rental accommodation is to stay within your budget. Think about whether you will require a short- or long-term let, and whether you are looking for a furnished or unfurnished rental property. Finding a property that has good transport links is often desirable, but the rental price will reflect this.
Buying property
EEA nationals are treated the same as UK nationals when buying a flat or house in the UK and will need to supply proof of their ID and address. Non-EEA nationals will additionally need evidence of a visa. You are able to apply for a mortgage in the UK, but those with less than two years' residency or no job in the UK face tougher requirements.
The process of buying a home usually takes two to three months, but it can take longer if you find yourself in part of a chain of buyers and sellers.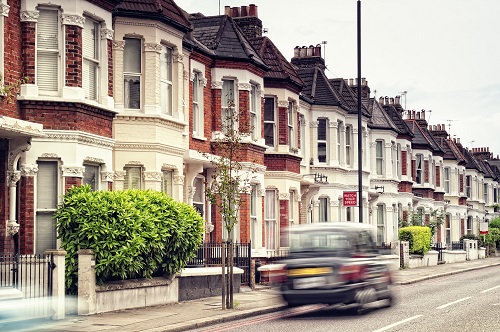 The process of buying a home usually takes two to three months in the UK
Once you have found your ideal home, the first stage is to make an offer. In England, Wales and Northern Ireland the offer isn't binding until the contracts are drawn up. In Scotland, the situation is different; the offer is communicated through the solicitors and is binding.
Your solicitor represents you throughout the whole buying process, and they also conduct searches with the local authority to see if there are any issues that could impact the property's price. The fees for solicitors vary, but typically they are between £500 and £1500 plus VAT for a sale.
If you are applying for a mortgage then a valuation survey will have to be arranged to ensure the property is worth what you are paying for it. A structural survey is also advised.
Once final contracts are signed, the sale must proceed. A non-refundable deposit of 10% of the sale price is paid. This is referred to as exchange. After the sale is complete and the balance has been paid, the sale is registered at the Land Registry and stamp duty is paid. You can now pick up the keys to your new home.
Registering with estate agents in the areas that you are interested in buying is a very practical way of finding a home. There are numerous websites that cover property sales in the UK, including Rightmove, Zoopla and individual estate agents.
There are two different types of ownership, freehold and leasehold, and it is very important to know the difference. Freehold means you own the building and the land outright, whereas leasehold means you have a lease from the freeholder to use the home. Typical leases are 90 to 120 years, but you do need to look out for properties that have shorter leases, as these could bring additional costs if you need to extend them.
The home buying process is different in Scotland, so if you are thinking of buying there then you should refer to MyGov.scot.
The UK mortgage industry is very competitive, and there are a number of banks offering them, so it makes sense to shop around. Expats can apply for mortgages, and most banks will set their own terms. It might be that the rates are higher, or that there are more conditions, for expats. There is the option of using a mortgage broker, who will look into the options available to you, but some will come with a fee.