The Philippines (officially the Republic of the Philippines) is a tropical archipelagic country in Southeast Asia consisting of an estimated 7,641 islands. The islands are subdivided geographically into three categories, which, from north to south, are Luzon, Visayas and Mindanao. The islands that make up the Philippines, named after King Philip II of Spain, are particularly famous for their biodiversity, stunning beaches, and cascading waterfalls, which run into unbelievably blue lagoons.
Renting property
Rental prices in the Philippines are typically based on the size of the property, which is measured in square metres. It is not uncommon for deposits to cost the equivalent of three months' rent, and on top of this you may need to pay some rent in advance. Rent is usually paid on either a monthly or quarterly basis. If you choose to use an agent or broker to find a rental, then you will have to pay them a commission, which is usually the equivalent of one month's rent (subject to negotiation).
The definitions for furnished and unfurnished vary slightly, depending on who you are talking to, so it's best to check with your landlord, before you sign anything, exactly what the apartment includes, in terms of both furniture and fixtures.
Where can expats find details of properties to rent?
It's surprisingly easy to find somewhere local to rent through word of mouth, but if you are looking for something more upscale, such as a serviced condo, it's best to go through an agent. There are also various websites that you can use to look for rentals, such as:
• Lamudi
• Long Term Lettings
• Expat.com
• Dot Property
• Point 2 Homes
• My Property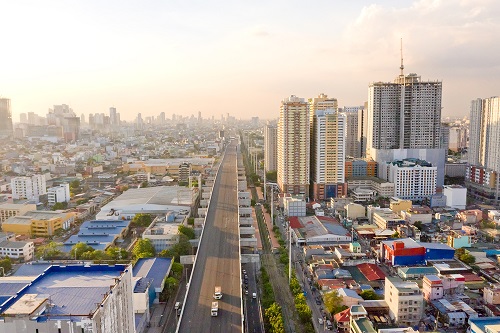 There are various websites that you can use to look for rentals in the Philippines
What are typical rental prices in major expat destinations?
According to data statistic site Numbeo, the average monthly rent for a one-bedroom city centre apartment in the Philippines is approximately ₱15,821.63 (Philippine peso); this is equivalent to roughly £252.03 (GBP) or $311.63 (USD). An apartment of the same size in a more suburban area costs around ₱8,839.27 (£140.80 or $174.10) per month. For a larger, three-bedroom apartment in the city centre, the monthly rent is approximately ₱34,827.77 (£554.78 or $685.99), while its suburban counterpart costs, on average, around ₱18,120.40 (£288.64 or $356.91) per month.
Are there any challenges/problems in the rental process that expats often encounter?
There is nothing specific that foreigners tend to struggle with. However, you should be aware of potential scams, particularly in large cities, such as Manilla. You shouldn't hand over money in cash, and you should always have a signed tenancy contract.
Buying property
Foreigners can purchase real estate property in the Philippines, but they are not allowed to buy or own land. Foreign ownership of property in the country is therefore never absolute. By law, land can be leased to a foreigner or a foreign-owned corporation on a long-term contract for an initial 50-year period, which can be renewed on a 25-year basis once that initial period has passed. It is possible for a foreigner to lease a lot and at the same time legally own the house and all improvements on the leased plot of land. You can also purchase a property through a corporation, as long as 60% or more of the property is owned by a Filipino citizen.
What is the typical house buying procedure?
Foreigners cannot own land, but can own property on a plot of land, condominium units, and apartments in high-rise buildings, as long as the legal foreign ownership ratio is not exceeded.
When purchasing a property in the Philippines, it is important to look for properties backed by established developers and licensed real estate agents or brokers, especially in cases of off-plan or pre-selling (which is where the property is still in the planning stage and not yet built at the time of the sale).
After deciding on the property and inspecting the premises and appropriate documents, the buyer usually signs a binding, legally notarised Deed of Sale. A down payment (aka a deposit) of between 10% and 30% is required in most cases. For ownership of condominium apartments, you will need to make sure that you obtain a Condominium Certificate of Title (CCT). For single houses, a Transfer Certificate of Title (TCT) should be issued. In addition, the Land Registration Act requires the owners of the property to register titles with the Registry of Deeds. The titles must be registered in the same province as the property.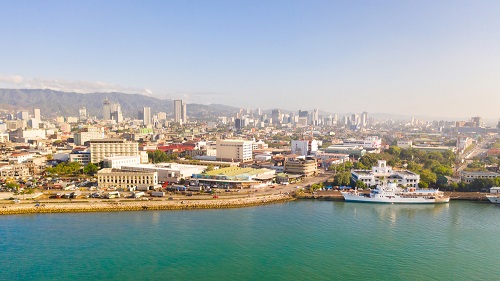 Foreigners can purchase real estate property in the Philippines, but they are not allowed to buy or own land
On top of the transaction cost, you can expect additional fees, such as:
• Notary fees of 1% to 2% of the property value (notary fees are negotiable)
• Local transfer tax of approximately 0.5% for properties located in provinces and 0.75% for properties located in cities and municipalities within Manila
• Registration fees, which are typically 0.25% of the property price
• Agent and lawyer fees, which vary depending on who you use
Are there any organisations for foreign property buyers?
There are various services in the Philippines, such as Cebu Expat Services, which aim to provide information and assistance for expats living in the Philippines. There are also some well known corporations, such as HSBC, who have compiled guides to help expats.
Do local banks or other lenders issue mortgages to foreign nationals?
It is worth noting that it can sometimes be possible to secure a mortgage for a foreign property with a bank in your home country. Fixed and variable rate mortgages are available from local banks, such as BDO Bank. The exact terms of a mortgage will vary from bank to bank. Some mortgages will only be offered for the purchase of commercial properties, whilst others might be designed for buy-to-let homes or for full-time residential purposes. The only way to find out is to look at each bank's website and set up some consultations.