Singapore has a two-tier healthcare system consisting of a compulsory national health insurance scheme and private provision. Your entitlement to state healthcare depends on your residency status. If you are a citizen or a permanent resident, you will be covered by the state: this includes expats. If you are not a permanent resident, you will not be eligible for the national health system and will need to take out private cover. We will take a look at how to register below.
Health insurance in Singapore is divided into five categories including medical expense insurance and hospital cash insurance. The Singaporean Ministry of Health and the Central Provident Fund Board (CPF) operate a compulsory national programme, MediSave. As an employed expat, you will be registered with this by your employer (see below).
In addition, the state runs MediShield Life: this a catastrophic illness insurance scheme designed to protect clients against large hospital bills.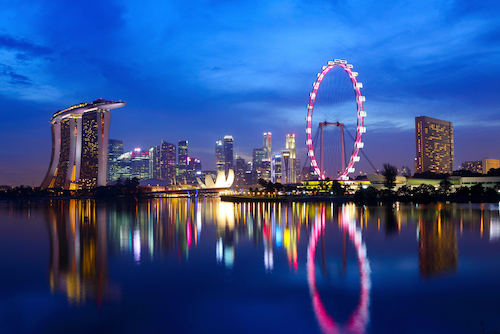 A recent initiative is CareShield Life: a long-term care insurance scheme providing basic financial support in cases of severe disability, especially during old age, which need personal and medical care for a prolonged duration (i.e. long-term care).
There are also a large number of private healthcare providers in Singapore. Both state and private provision are of an extremely high quality and Singapore is a destination for medical tourism.
How to register for healthcare in Singapore
MediSave describes itself as a national medical savings scheme which helps members put aside part of their income into their MediSave Accounts to meet their future personal or approved dependent's hospitalisation, day surgery and certain outpatient expenses. Your employers must register you with the compulsory scheme and will pay contributions into MediSave from your salary. If you earn an annual Net Trade Income (NTI) of more than SGD$6,000 (USD$4500) as a self-employed person, you will also need to contribute to MediSave.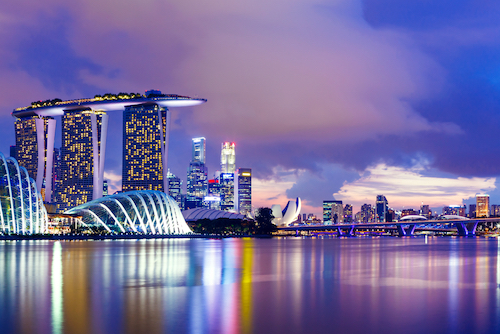 Once you have been registered, you will be given a national security (NRIC) card which is used in the state medical system: you will need to take this with you when you are seeking treatment.
For enquiries about the scheme, call the Healthcare Hotline at 1800 222 3399 (or +65 6222 3399) from Mondays to Fridays, 8am to 5.30pm (GMT+8), or visit the website. The website also has a list of contribution rates, shown as percentages of your income.
MediShield Life operates via a deductible scheme, in which you must make a series of payments before being eligible to claim, but once this is in place the scheme will then make co-payments for medical treatment, reducing your out of pocket costs by 50 – 80%. However, there are other government-approved policies.
If you are a permanent resident you will also be automatically enrolled in the government's ElderShield policy from the age of 40. You can opt out of this if you wish, but can also opt back in again later on. Premiums will depend on your income and age bracket, as well as your gender: a 40 year old woman, for example, would pay on average SGD$200 per annum for 26 years. Premiums for men are lower due to lower life expectancy. Aviva, Great Eastern, and NTUC Income provide ElderShield care and are government-approved.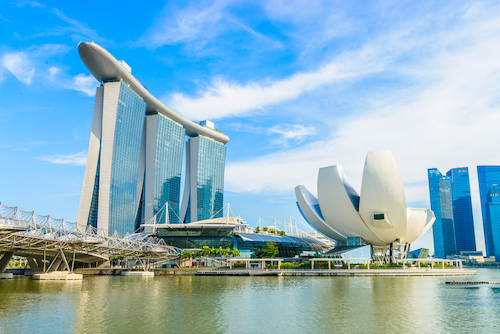 You can use your MediSave at all public healthcare institutions, and approved private hospitals and medical institutions, for yourself or your approved dependants (your spouse, children, parents, grandparents and siblings, who can be of any nationality, except for grandparents and siblings who must be Singapore Citizens or Permanent Residents).
You can find a list of participating clinics on the Community Health Assist Scheme (CHAS) website.
Medical insurance in Singapore operates on a reimbursement scheme and you will need to pay upfront and then put in a claim. You must inform the medical institution that you want to claim from MediSave during billing, or when you are being discharged.
You will then need to sign a Medical Claims Authorisation Form (MCAF), which authorises the institution to use your MediSave account to pay the bill. After the payment has been processed, you will be sent a MediSave Claims Statement.
Cost caps can be found on the MediSave website. If you do not have enough 'savings' to cover a particular treatment, you can draw on a relative's MediSave account or pay the difference in cash.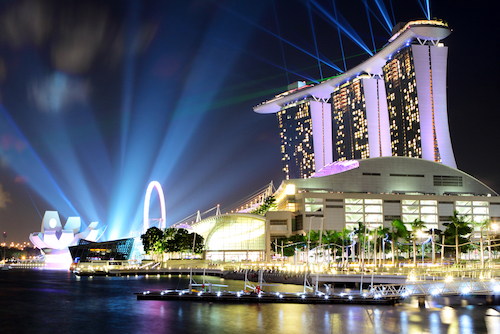 Dental surgery is covered to some extent by MediSave, but you should look into the conditions of this: extractions, for example, are not covered under the scheme, but implants are. You can claim between SGD$250 to $2,850 for dental care from MediSave.
As with medical clinics, Singapore's dental clinics are both public and private: Polyclinics (government-subsidised healthcare centres) may include dental care and you can also access the National Dental Centre, which works with a number of community partners. If you choose your local clinic, check whether they are covered by MediSave.
If you choose to go fully private, then contact your health insurance provider for a list of approved local clinics. Private health plans will cover a full range of inpatient and outpatient care. You will also need to take out private cover for non-surgical dental treatment.