South Korea has a two-tier health insurance system which consists of public and private health insurance. The national health service is mandatory and comprehensive, and it provides care that is free at the point of delivery for around 97% of the country's citizens. We will look below at your options for registering with healthcare in South Korea.
Healthcare in South Korea is managed by a number of government departments, such as the National Health Insurance Service (NHIS) itself, which manages health insurance enrolment, collects contributions, and sets medical fee schedules, and the Health Insurance Review and Assessment Service, which reviews fee claims and evaluates care.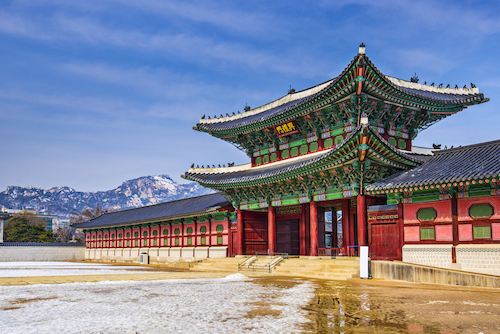 By law, all hospitals and clinics, whether public or private, as well as pharmacies, are obliged to participate in the NHI system as providers under the NHI and cannot opt out. Healthcare providers are not allowed to deny treatment to NHI patients.
How to register for healthcare in South Korea
Any company employing more than five foreign personnel must enrol its expat workers in the NHI: this is a compulsory scheme. If you are employed in the country, therefore, you will be automatically signed up unless you are working for a very small company, in which case you can still register yourself.
You will need to obtain an Alien Registration Card (ARC) from immigration before you will be entitled to access either public health insurance or private local cover. You will also be expected to make a small co-payment for any treatment costs. Your dependents (your spouse and children under the age of 20) will be covered by your national insurance but must have the same address as yourself.
If you are self employed you will need to contact your local hospital directly and register yourself – note that, as above, you will require an ARC first, and you will need to take along your passport as well, plus your bank details. You may also need an initial means of payment, such as cash or a card.
You can also enrol yourself if you are a freelancer or unemployed.
Employed expat personnel are expected to contribute around 5.08% of their income as a deduction from their monthly salary: currently the average is an insurance premium of minimum 103.080 won (USD$87.07) per month for F-4 visa holders. Your employer will also need to make a contribution.
If you are self employed, the amount of your monthly contributions will be evaluated by considering your income, assets, standard of living and other factors.
Once you have registered, you will be given an insurance passbook.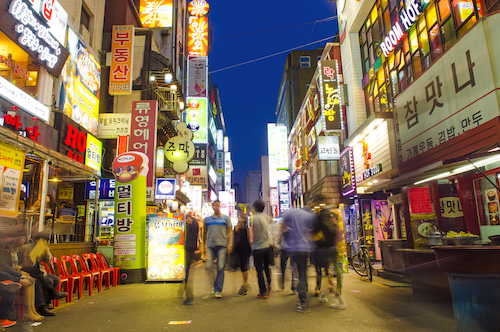 However, note that if you are in the country for six months or more, and have been registered with the immigration authorities, you will be automatically enrolled into the NHI.
The Korean authorities say that most NHI personnel speak at least basic English.
Basic dental treatment is covered by the NHI, but again you may need to make a co-payment. You can expect to pay around 30% of the cost in a dental hospital but treatment may cost more in a local clinic.
To find a GP, check online or ask the expat community to locate English-speaking medical personnel. For specialisms, you can try searching on KMH Global.
South Korea is a destination for medical tourism and private sector medical treatment here is of a high quality. If you do seek treatment in the private sector, remember to check with your insurance provider first to find out if they extend coverage to your selected clinic and treatment.