In 2019, Singapore was ranked as having the sixth best healthcare system in the world. One of the many reasons for it being so popular with expatriates is its accessibility. High-quality health care with English-speaking specialists is quickly and easily accessible throughout the country. Singaporean citizens have the world's fifth longest life expectancy (84 years old), so they're obviously doing something right!
Health care, health insurance and health plans
Monetary contributions for health care in Singapore are typically taken automatically from employees' wages, as part of the central provident fund (CPF). The CPF is a mandatory social security savings scheme that all working citizens and permanent residents pay into. Employees usually pay around 9% of their monthly wage towards Medisave. Medisave is a compulsory savings account, created specifically for healthcare, that every citizen and permanent resident will have. Part of your monthly CPF payments will go into it.
The money in your Medisave account is specifically set aside for medical costs, such as outpatient care, emergency hospitalisation, etc., and a basic health insurance plan. Since there is no free public healthcare system in place, you cannot "register" for free healthcare. You will need to purchase your own private health insurance policy, or speak to your employer to double check that you will be enrolled in one of the mandatory healthcare options once your employment commences.
There are three types of healthcare plans that Singapore permanent residents can contribute to:
Medisave
Medisave contributions are compulsory and are deposited into your specific individual Medisave account. Money from this account can only be used to pay for medical expenses. This includes most routine medical assistance and operations.
Medishield
You will be automatically opted in for Medishield, which is used to cover the more expensive procedures that are not included on Medisave.
Medifund
Medifund is a voluntary health plan, which you need to submit an application for. It is designed for people without sufficient funds to pay for medical care, or for those without insurance.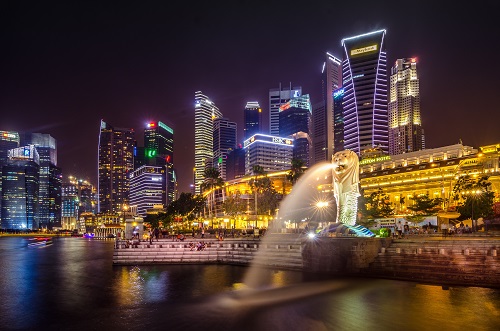 There are three types of healthcare plans that Singapore permanent residents can contribute to.
How does healthcare work in Singapore?
For non-emergency medical advice or treatment in Singapore, your first port of call should be your local GP. Singapore has numerous public and private GP clinics to choose from, and a quick Google search will show you the nearest clinics to you. For other non-emergency treatments, such as vaccinations, outpatient care, follow-up appointments, health screening etc., you will usually need to head to a polyclinic.
Prescriptions
It is worth noting that international prescriptions will not be considered valid in Singapore. Therefore, you will need to sign up with a local GP to get a new prescription, in order to obtain any regular medication that you require.
How to register with a GP
You don't really need to worry about registering beforehand for a specific healthcare facility in Singapore, as on-site registration is usually pretty quick and straightforward. You'll be able to find forms in English, as well as English-speaking staff, without any difficulty. You simply need to find your local GP clinic, go to reception, request a form, fill it in and hand it back. Your details will be entered into the system for future reference.
The fees you will need to pay at GP clinics, polyclinics, hospitals, etc. will depend on your residency status and your health insurance plan. For example, the government offers subsidised medical costs at many facilities if you are a citizen or permanent resident contributing to the CPF. If you are an expat in Singapore, but you are not contributing to the CPF, then you will not receive subsidised medical treatment, and will need to ensure you have a private medical policy.
Some policies will either partially or fully cover costs of GP visits, so you need to have a policy in place, and know what it covers, before you register with your local GP. You will find in many cases that you will have to pay the medical costs out-of-pocket and then seek reimbursement from your insurance after you have been treated. Therefore, it is a good idea to make sure that you get a receipt for any medical costs incurred.
Specialists
Your local GP can refer you to specialist healthcare services if and when necessary. You can research a specialist doctor and/or facility and pay privately if you so wish. Expatriates usually choose to do this independently, so that they can find someone who speaks their native language. People who require extensive healthcare treatment or regular specialist appointments/treatment should research private medical insurance well in advance.
Singapore HealthHub
You can access the Singapore HealthHub website here. You will need a Singpass in order to register, and then you will be able to access multiple resources and manage your healthcare, as well as your family's. On HealthHub, you can make appointments, view medical notes and medical history, get lab test results and more. You can track your and your family's health vitals, your children's vaccinations and growth charts, and even manage your medical payments.
There is also a "Caregiver Access" section, allowing your loved ones to grant you access to their own HealthHub account as a caregiver, so that you can check any medical information, and manage appointments and payments on their behalf.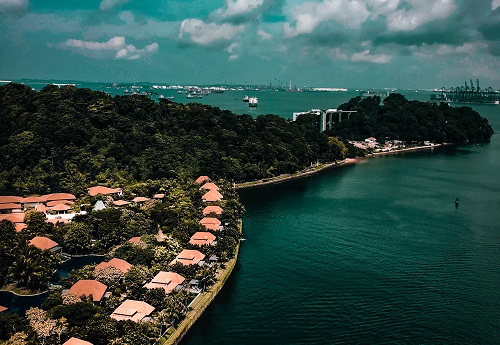 On HealthHub, you can make appointments, view medical notes and medical history, get lab test results and more.
Register for a Singpass
You can register for a Singpass easily on the website here.
The registration process only takes about three minutes. Those eligible for application include: Singapore citizens and permanent residents, various pass holders (such as employment passes, dependants' passes, and long-term visit passes), and other select permit holders. You can find out more about who exactly is eligible for a Singpass here.
You will need an up-to-date registered address before you register for your Singpass, as you can only make the application once and the login/password details will be mailed to your registered address.
Alternatively, you can apply for a Singpass at your nearest Singpass counter and receive the pass immediately. You can find Singpass counter locations here.