The Irish Health Act of 2004 established the Health Service Executive (HSE) – or in Irish, Feidhmeannacht na Seirbhíse Sláinte) – which set up a national insurance scheme from 2005. The system is being revised, however, and Ireland is currently the seventh highest spender on healthcare in the Organisation for Economic Co-operation and Development (OECD) listings. As an expat, you will be eligible for public healthcare under the national scheme, as long as you match certain criteria. Even so, many expats choose private cover as a supplement or a replacement.
How does the Irish state health insurance system work?
Irish public health insurance is paid for through taxation and subsidies. As an expat resident in the country, you will be eligible to access public healthcare under certain circumstances, but you may need to make contributions into the social security funds (PRSI). These contributions are calculated based on your pay, and do not directly fund your public healthcare, but do go towards some benefits, such as disability benefit. Your healthcare will be funded through your taxes. As an expat employee, depending on your circumstances, you may be exempt from paying PRSI.
You will have to pay out-of-pocket for some services. For example, it will cost you €100 to visit A&E if you have not first seen a GP – this is to prevent time wasting.
If you are retired or a low income earner, you will be entitled to a greater range of healthcare than higher earners in less vulnerable categories. Even if you are prepared to make out-of-pocket payments, however, you will usually need to produce some evidence of your basic entitlement to public healthcare in Ireland, such as proof of property rental or home ownership.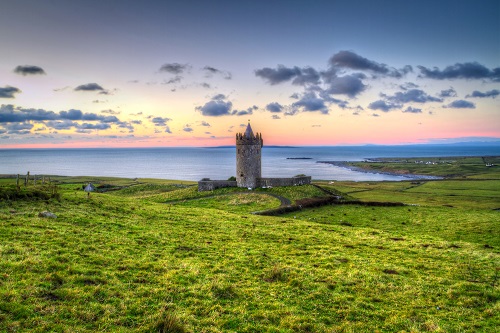 You will have to pay out-of-pocket for some medical services in Ireland.
How to register
In order to register with the public healthcare system, you must first apply to the HSE for a medical card. You can contact them to determine your eligibility, and then apply via their website.
If you are refused, you may then apply for a GP visit card, and the HSE will assess whether it might cause you 'undue hardship' should you be refused. The GP visit card is available to everyone aged over 70 without an income test. However, if you aren't over 70, eligibility for the GP visit card is means tested – your income is assessed by the HSE as part of the application process. All children under the age of six are also eligible for a GP visit card, as are carers.
If you are aged over 70, your dependants (e.g. a spouse, civil partner or cohabiting partner aged under 70) may also qualify for a GP visit card, so long as your income is below a certain level. If you have a spouse, civil partner or cohabiting partner, the upper limit for your combined income is €1,400 per week, not including the first €72,000 of savings or similar investments. If you do not have a spouse, civil partner or cohabiting partner, the income limit is €700 per week, not including the first €36,000 of savings or similar investments.
Currently, around 31% of the Irish population are entitled to a medical card and can access free at the point of delivery healthcare. Around 68% of the population do not have full coverage, however, and therefore must make some out-of-pocket payments.
If you come from an EU state, you will be able to use your European health insurance card (EHIC), and if you are from the UK, you can either present your NHS card or your NHS number (or proof of ID, such as a driving license), since Ireland and the UK have reciprocal medical agreements under Common Travel Area (CTA) legislation. In this case, you will be able to access some outpatient services as well as emergency care. This will remain the case regardless of the eventual terms of Brexit.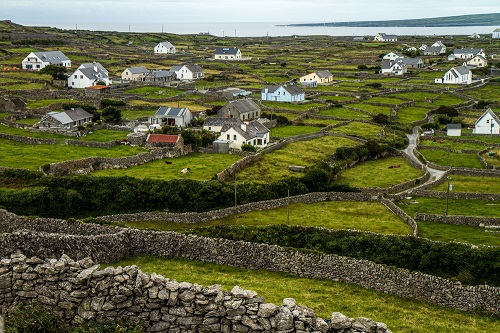 If you are from the UK, you will be able to access some outpatient services, as well as emergency care, in Ireland.
Private health insurance in Ireland
You may also wish to take out private health insurance to cover your stay in Ireland. The country has a Health Insurance Authority (HIA), an independent statutory regulator for the private health market, whose role includes evaluating any new regulations or legislation on consumers. This administers a Risk Equalisation Fund, which pays health credits to insurance providers for people over 60, to help meet their higher claims costs. The amount of health credits given depends on age, gender and level of cover, and they are funded by a community rating health insurance levy paid by health insurers.
All private health insurance providers must sign up to the HIA, and they also need to satisfy various prudential requirements relating to the Central Bank of Ireland. Around 50% of the Irish population have private cover.
If you intend to take out private cover, make sure that it contains clauses for your specific circumstances. The Irish healthcare system is of a high standard in the private sector, but you may wish to take out a policy that contains a medical evacuation clause, in case you prefer to have treatment in your home nation.
Ireland has several local private providers, which are governed by the HIA, including:
• Irish Life Health: offers basic plans, which cover treatment in public hospitals, up to more comprehensive plans
• Laya Healthcare
• Voluntary Health Insurance Board (VHI): runs a range of plans, including for individuals, older families and couples
These providers have open enrolment. They must accept anyone who applies, regardless of age, sex or health status. Alternatively, you may prefer to take out cover with one of the big international health insurance companies.