The healthcare system in Singapore is one of the best in the world, currently ranking in sixth place globally, according to the World Health Organisation (WHO). It was also voted as 'the most efficient healthcare system in the world' by Bloomberg in 2015. The healthcare system in Singapore is supervised by the Ministry of Health. The Singaporean healthcare system comprises a government-run and subsidised healthcare system, in addition to the private healthcare sector.The healthcare system in Singapore is financed in various ways, from direct government-run subsidies to national healthcare insurance, cost sharing, and deductions from compulsory saving plans or Central Provident Funds (CPF). In this article, we will look at the healthcare system in Singapore and walk you through how to register.
Healthcare payments in Singapore
Before registering for healthcare in Singapore, it would probably be handy to understand a bit more about how the system works, particularly in regards to payment for medical costs. Read this section to learn more.
Paying for healthcare in Singapore as a non-resident
If you are not officially registered as a permanent resident of Singapore, then you won't be entitled to any sort of government subsidised healthcare payments. This may result in higher medical bills than you were expecting. You will have to pay more than someone who is a citizen or permanent resident of Singapore.
For example, a subsidised non-emergency consultation at a clinic would likely cost approximately SG$20 to S$30, whereas a similar appointment without subsidised payment or private insurance would probably cost in the region of SG$120 to SG$200.
Hence why it is very important that, if you are on a short-term contract in Singapore, you check whether your employer handles employee healthcare payments. Otherwise, you may want to purchase a private health insurance policy for the duration of your stay.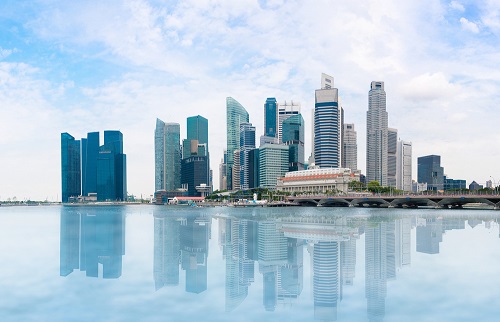 If you are not a permanent resident of Singapore, then you won't be entitled to government subsidised healthcare
Paying for healthcare in Singapore as a citizen or permanent resident
If you are a citizen or permanent resident of Singapore, then there are different types of payment you should be aware of:
Publicly financed healthcare
The universal healthcare that Singapore provides consists largely of government subsidies, which cover up to 80% of the total cost of medical care provided in public hospitals and primary care polyclinics. It is also supported by what is often referred to in Singapore as "the 3M's". These are Medisave, Medishield and Medifund, which are a collection of savings and insurance schemes.
Medisave
Medisave is a medical savings programme in Singapore that requires mandatory contributions from citizens and permanent residents. These contributions are taken as a percentage directly from workers' pay packages and deposited into a Medisave account, along with matching contributions from employers. Contributions to (and withdrawals from) the Medisave accounts are tax-exempt.
The funds deposited in the account can only be used to pay for health services (such as hospitalisation, day surgery, and certain outpatient expenses) and health insurance for the account holder and family members (this is usually restricted to dependants only).
For enquiries on Medisave, call the Healthcare Hotline at 1800 222 3399 (or +65 6222 3399) from Mondays to Fridays, 8am to 5.30pm (GMT+8).
Medishield
Medishield is best described as a low-cost "catastrophic health insurance scheme" to help policyholders meet the medical expenses of major or prolonged illnesses that their Medisave balance is not sufficient to cover. Singaporeans are automatically enrolled on the Medishield scheme, and permanent residents are also covered, provided that they have a Medisave account. The only case in which someone residing in Singapore would not have a Medisave account is if they are doing unregistered work or are an undocumented migrant or visitor/tourist.
Medifund
Medifund was established as financial aid for those receiving treatment from an approved institution, who would otherwise not be able to afford standard medical treatment costs. This can be despite government subsidies and the cover of Medisave and MediShield.
Private health insurance
Private health insurance is available from a wide range of providers and is intended to be used as a supplement to your MediShield coverage. They are often referred to as "Integrated Shield Plans", whereby the plan is purchased with your Medisave funds. You can also opt to purchase an entirely separate private health plan with your own money.
Registering with the healthcare system in Singapore
Now that you've had a crash course in how the healthcare system in Singapore is structured, we'll walk you through the simple process of registering.
Singaporean citizens are automatically enrolled in the healthcare system and can often receive up to 70% subsidy on medical bills through this. Permanent residents are also automatically enrolled, usually after registering to the Central Provident Fund (CPF). Permanent residents also need to apply for a National Registration Identity Card (NRIC). This is a compulsory document for everyone intending to reside and work in Singapore.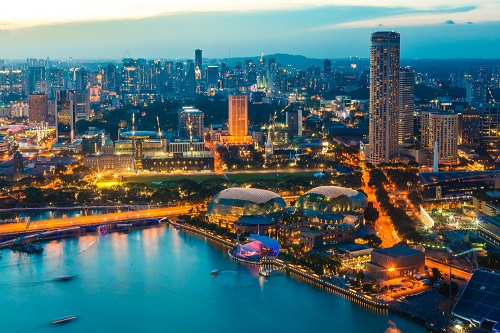 Singaporean citizens and permanent residents are automatically enrolled in the healthcare system
You can then take your NRIC with you as identification, or you can provide a birth certificate, passport, employment pass, or dependant pass, when seeking medical treatment. You should clarify your payment terms with the medical staff and produce the necessary documents, such as your insurance card. Usually, following treatment, you will receive a bill asking for full insurance details (including the name of your insurance provider and ID or policy number). If you're stuck footing the bill yourself, you'll have to pay via cash, Network for Electronic Transfers (NETS), or debit/credit card.
If you are an expatriate but not a permanent resident, then it is highly unlikely that you will qualify for government subsidies. If this applies to you, then you need to either research the healthcare benefits that your employer offers, as some provide this within their contracts, or look at private healthcare insurance. Private healthcare insurance is vital in Singapore if you are not entitled to any government subsidies, savings, or discounts, as footing the entire price of a medical bill from your own pocket can be astronomically expensive.
Registering with a local doctor in Singapore
Registering with your local doctor is different to registering with the healthcare system, as the latter is based on your residency status. Even if you are an expatriate who is not a permanent resident, you are entitled to (and will likely wish to) register with a local GP for the duration of your stay in Singapore.
Before you can book a consultation or seek medical treatment from your general practitioner, you will need to register at your local clinic. This can be done with a document, such as your NRIC, or alternatively you could use your passport, birth certificate, or employment/dependant pass.
You can find a local GP clinic by searching online and reading the reviews, by looking at local listings, or by joining an expatriate community and getting first-hand recommendations. You can make appointments with doctors via online services, such as GetDoc or Practo.