The Cayman Islands is an autonomous British Overseas Territory in the Caribbean, comprising the three islands of Grand Cayman, Cayman Brac and Little Cayman. The population of the Cayman Islands is just 61,559, so you may be forgiven for thinking that it must have little in the way of healthcare in place.It may therefore come as a surprise to you that the Cayman Islands actually has three fully equipped hospitals, as well as some 26 healthcare practices. There are also around 200 healthcare facilities, such as pharmacies, laboratories, and clinics. There are over 400 registered practitioners working on the islands in a professional medical capacity.
Despite its size, the Cayman Islands is also home to some impressive medical technology. For example, the Cayman forensic laboratory has received international acclaim and accolades for its toxicology testing, advanced radiology services, computerised tomography (CTs), "no squeeze" digital mammograms, 3.0 Tesla MRI machine, 3D and 4D ultrasounds, echocardiography, and GI endoscopy. The Cayman Islands also has an excellent reputation for cardiac surgery, chemotherapy, hospice care and nursing, and orthopaedics.
In 2019, the government announced a new healthcare facility that will open in Bodden Town in 2021. In the same year, the Health Services Authority (HSA) confirmed a ground-breaking meniscus transplant surgery on a local patient and the islands' first 3D Stereotactic Vacuum Assisted Breast Biopsy.
The private medical facility Health City opened an expanded intensive care unit that meets the global standards of a level 3 trauma centre. Health City also announced plans to open the region's only multi-million dollar cancer centre.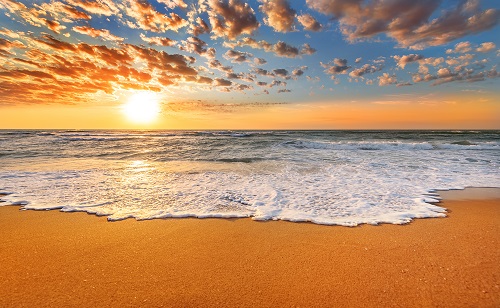 Despite its size, the Cayman Islands is home to some impressive medical technology
Registering with a local doctor
Unlike in the UK (and many other countries), there is no need to formally select and register with one particular doctor upon your arrival in the Cayman Islands. When you need to see a doctor, an appointment can be arranged with them directly. The waiting time is usually quite short, so you will often be seen relatively quickly.
Some private facilities, such as Health City, have the option to register quickly online. You can see an example here.
You can find a list of general practitioners in the Cayman Islands here.
District health centres
District health centres are operated by the Health Services Authority (HSA) to provide general practice, such as child health and primary healthcare services. They accept most forms of payment, as well as local health insurance. However, if you have overseas insurance, you will be required to pay the full amount of the service up front and then seek reimbursement from your insurance provider after you have been treated.
A list of health centres can be found here.
Health insurance
Health insurance is mandatory for all residents in the Cayman Islands. It can also only be purchased via one of the approved insurance providers. The approved insurance providers include:
British Caymanian Insurance (aka BritCay)
For over 30 years, British Caymanian Insurance (also commonly referred to as BritCay) has been known as a company that offers security, stability and great customer service throughout the islands.
Cayman First Insurance Ltd
Cayman First Insurance Ltd was established in 1984 and was originally known as Cayman General Insurance Ltd. Cayman First is a market leader in many lines of general insurance, with an experienced and knowledgeable team.
The Cayman Islands National Insurance Company (CINICO)
The Cayman Islands National Insurance Company, commonly abbreviated to CINICO, is a government-owned insurance company that was formed to provide health insurance cover to civil servants (both current employees and retired pensioners), as well as other residents of the Cayman Islands.
Aetna
Aetna is a global company with an excellent reputation worldwide. It consistently offers high quality health insurance plans for home and travel requirements around the world.
BAF Insurance Company (Cayman) Ltd.
BAF is considered a very affordable insurance company that does not compromise on the quality of its products. Their health insurance plans are designed to meet the needs of a wide cross section of the residents of the Cayman Islands. They are a member of the BAF Global Group, which is a group of insurance companies consisting of over 300 associates and operating in the Caribbean since 1920.
Generali at IHS Ltd.
Generali was established in 1831 and has grown into one of Europe's leading insurance companies. Since their conception, they have expanded to almost 60 countries around the world. They are considered global leaders in insurance, offering comprehensive global and regional health benefit plans. These plans cover both local and multinational businesses based in the Cayman Islands.
Pan-American Life Insurance Company of the Cayman Islands
Pan-American Life entered the Caribbean market in 2012 as part of a strategic decision to accelerate the company's growth and expand its unique geographic footprint in the Americas. They are solely committed to and focus on offering life, accident and health insurance products.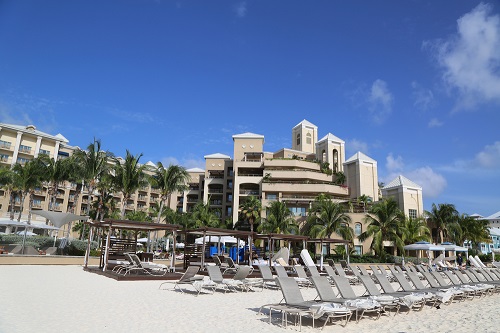 Health insurance is mandatory for all residents in the Cayman Islands
You can read even more information and find the contact details for each company here.
Health insurance in the Cayman Islands is categorised as either private or public. Every resident is required by law to have at least the bare minimum health insurance, which must cover basic medical expenses. Employers are legally obliged to provide a Standard Health Insurance Contract (SHIC) plan for all their employees, commencing from the very first day of their employment contract, regardless of the type of their work permit or the length of their stay.
Health insurance brokers
If you are unsure which health insurance provider to select, you could consider a health insurance broker. Some of the advantages of working with an insurance broker is that they have a greater understanding of the market, as well as of the products themselves. Working with a broker can often save you both time and money. Again, they must be a pre-approved broker.
The approved health insurance brokers on the islands are:
• Aon Risk Solutions (Cayman) Ltd.
• Cayman Insurance Centre
• Fidelity Insurance
• Bogle Insurance Brokers Ltd.
• Financial Integrated Services (F.I.S) Insurance Brokers Ltd.
You can find more in-depth information about the companies and their contact details here.