Slovakia has been enjoying a strong economic growth in recent years, along with historically low unemployment rates and a significant decrease in public debt (which declined by just under 50% between 2018 and 2019). In the same year, wages increased by 3.6%, while inflation increased by 2.5%. The deficit of the general government is less than 1% of GDP. In comparison to the national GDP, the banking sector is one of the smallest in the European Union (EU). Since privatisation ended in 2001, most of the banks in Slovakia are now controlled by foreign entities. Only four banks are fully controlled by domestic investment groups or the government.The banking sector in Slovakia comprises 27 financial institutions in total, with universal banks focused on retail and corporate banking making up the majority of banks. Three major banks dominate the sector: Slovenska Sporitelna, VUB Banka, and Tatra Banka – combined, they account for over 50% of its total assets. In 2009, the country's central bank (the National Bank of Slovakia) joined the Eurosystem, ensuring additional economic stability and fund protection. The Slovak Central Bank, along with the European Central Bank, works to keep prices stable.
Banking options for expats
Popular banks in Slovakia, bank account types, EU banking and money protection.
There are a number of banks to choose from in Slovakia, all of which offer competitive services and deals. Many branches have English-speaking staff available, and the majority of banks in the country are internationally owned. Popular banks in Slovakia include:
• Mbank
• Tatra Banka
• VUB Banka
• Slovenska Sporitelna
Each bank offers a variety of different account types, ranging from current and savings accounts to business accounts and online banking.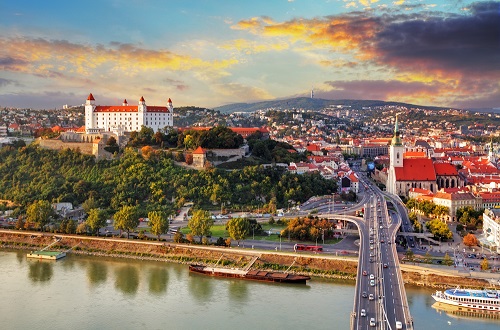 There are a number of banks to choose from in Slovakia, all of which offer competitive services and deals
Whether or not you will need to open a local bank account in Slovakia will depend on your nationality and your financial requirements. For example, if you are already an EU citizen (or legal resident) with an EU bank account, you may not need to open an additional local account. If you have an account with an EU bank that operates in Slovakia, then you can simply notify your local branch that you are now a resident in Slovakia.
If you do not fit into the above criteria, it's important that you set up a Slovak bank account as soon as possible. Not only will this help you avoid withdrawal and transaction fees, but your money will also be protected. EU rules ensure that the money in your bank account is protected, should the bank holding your account fail. The legislation protects personal funds in your bank account up to a limit of €100,000. This limit applies per person and per bank, meaning that if you have several accounts at the same bank, the monetary limit applies to your aggregated accounts.
How to open a bank account in Slovakia
Documentation needed to open a bank account in Slovakia.
It is possible to open a bank account in Slovakia, even as a non-resident. The entire process is fairly straightforward, providing that you have all the necessary documentation to hand. The exact documentation that you will require can vary from one bank to another, so don't assume that the requirements are the same across the board.
To open a bank account in Slovakia, you will need to make an appointment with the local branch of the bank you have chosen. Some banks may accept walk-ins, but others may require an appointment to be booked in advance. Some banks may allow you to open an account online. Whichever route you take, you will need to fill out various forms and questionnaires, then present the following documents:
• A valid passport or photo ID
• Your national ID card
• Proof of residence/your foreign resident card
• Proof of address (in the form of bills or official correspondence)
• Certificate of tax payer's residence (if applicable)
In some cases, you may be required to deposit a minimum balance in order to open your chosen bank account. Some banks may also require a specimen signature, which must be given in person, in order for the account to be approved and activated. The majority of banks in Slovakia offer no-fee account opening, but a small portion do charge nominal fees.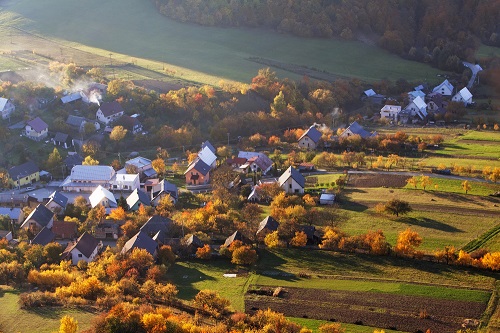 It is possible to open a bank account in Slovakia, even if you are a non-resident
More about banking in Slovakia
Slovak bank opening times, online banking, ATMs and other information.
Banks in Slovakia are generally open Monday to Friday, typically between 8 a.m. and 3 p.m. or 5 p.m. Slovak banks are usually closed on both Saturdays and Sundays. The digital banking sector has been steadily growing in Slovakia, with more and more online banks garnering popularity and existing banks allowing customers to open accounts and fulfil other requirements online.
All major card networks, including Discover and Amex, are accepted in Slovakia. However, it is worth noting that not all bank cards can be used at all ATMs. You'll need to use an ATM that is on the same network as your card.
If you are a US expat, then in order to withdraw cash from an ATM in Slovakia, you will need to enter a pin number. Magnetic stripe cards can still usually be used at ATMs in Slovakia, but you'll need to get a PIN from your bank before you travel. Pin numbers in Slovakia are only four digits, so if your current card has a six-digit pin number, you will also need to get a new four-digit PIN issued by your bank before you travel. Other chip and pin cards with four-digit pins (from the UK, Europe, Australia, etc.) should still work in Slovakian ATMs without an issue.
When it comes to withdrawing cash, limits can vary depending on whether your home bank has already established a withdrawal limit. If you already have a withdrawal limit at, for example, £250 a day, then this will still be applicable when withdrawing money overseas. However, if you do not have a specified withdrawal limit, the rules of the ATM provider will be applicable instead. As there are several ATM providers within Slovakia, the exact limit may vary.