The banking industry is a key player in Singapore's financial market segment, which has been emerging as one of the strongest in the world. The city-state is considered an international finance centre – the third largest in the whole of Asia, after Japan and Hong Kong. There are roughly 117 foreign banks and six local banks that dominate the banking scene in Singapore.The flourishing success of Singapore's banking industry can be attributed to a number of factors, including the liberalisation of the domestic banking market, strengthened regional presence from local banks through mergers and acquisitions, and a (government initiated) highly competitive landscape.
Banking options for expats
Firstly, it's always a good idea to leave enough money in your bank account back home to keep it from being closed due to inactivity. You may wish to continue paying off some bills or direct debits from that account.
Singapore has a vast selection of different accounts when it comes to banking, covering every circumstance and catering to every requirement. Some examples of the different account types that are available in Singapore are:
Current account
Current accounts are quite similar to savings accounts. Although they typically pay little to no interest on your deposits, they are easier to withdraw money from. For example, if you're running low on funds, you can usually overdraft a current account, whereas not all savings accounts will allow this. Current accounts also come with a cheque book.
Multi-currency account
These accounts enable you to store savings in various currencies, rather than specifically limiting you to one currency. This is often a great option for expats, who may not wish to exchange their money and keep it in their account until the next time they visit home.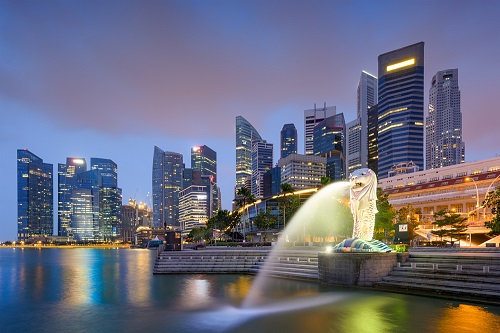 Singapore has a vast selection of different accounts when it comes to banking
Savings account
No matter what your income level or employment status is, you will need a basic bank account for your day-to-day expenses. Some savings accounts offer higher interest rates than others, so that you can grow your savings, but they may come with an annual cap.
Investment account
Investment accounts are offered by banks and brokerages, and they enable you to invest in a range of vehicles, such as unit trusts, equities, and so on. If your goal in Singapore is to maximise your earning potential, then it is well worth considering an investment account.
Offshore account
In addition to the above, Singapore is one the world's leading offshore financial centres, with a stable political environment. This often means that expats wish to hold a Singapore-based offshore account long-term, in addition to their day-to-day account.
How to open a bank account in Singapore
Due to tightening anti money laundering laws, opening a bank account in Singapore as a non-resident is a little more complicated than it used to be. However, if you are working or studying in Singapore and are over the age of 18 years old, the process should be quite straightforward. It is still possible, with the right paperwork, to open an account as a non-resident, but not every bank will accept your application.
To open an account, you will first need to make an appointment with a local branch. You can submit the application online, but you will still need to go to a face-to-face appointment to finalise the account. For those wishing to open a joint account, both account holders need to be present at the appointment. However, each of the account holders can visit the bank separately, if necessary.
Documents required: non-resident
The standard documents that non-residents will be required to present include:
• Valid photo ID, such as a passport or national ID card
• Proof of current residence (addressed phone bills, utility bills, official correspondence, etc.)
• Valid employment pass or In Principle Approved (IPA) from the Ministry of Manpower
• Tax or national insurance number
In addition to the standard documentation, you may also be required to supply:
• Copy of your current rental agreement and government issued proof of address
• Proof of employment (such as a copy of your employment contract or a payslip)
• Bank statements from your home country
• Tax returns from your home country
• Reference or introduction letter from your home country bank
• Minimum of six months' validity on your passport and/or four blank passport pages
These requirements do vary from one bank to another, so it is always best to contact an agent at your chosen bank prior to your appointment, in order to clarify precisely which documents you will need.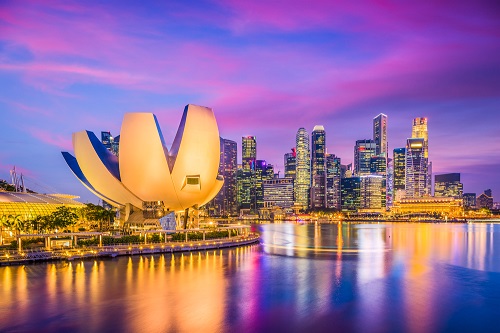 It is possible to open an account in Singapore as a non-resident, as long as you have the right paperwork
More about banking in Singapore
It may be worth noting that, in order to obtain a credit card, as an expat, you will usually need to put a small deposit in the bank and provide a salary confirmation slip. Most major international credit cards are accepted in Singapore, but they come with exchange and transaction fees. Another noteworthy tip is: don't forget that not all bank cards can be used in all ATMs. In Singapore, you will need to find an ATM that is on the same network as your card.
Most major retail banks in Singapore open from 9.30 a.m. to 3.00 p.m., although some open as early as 8.30 a.m. and others extend their closing time to 5 p.m. The banks are typically open at these times from Monday to Friday. Some banks open for half days on Saturdays, whilst others do not, and nearly all remain shut on Sundays.
Many of the local Singaporean banks are considered good by global standards. Singapore has only six local banks: Bank of Singapore (part of OCBC Bank), DBS Bank Limited, POSB (part of DBS Bank), OCBC Bank, and United Overseas Bank Limited (UOB). Notably, DBS has been rated as the safest bank to bank with in Asia. It is the largest local bank by market value, and it also has the largest number of branches in the country.
There are far more foreign and international banks than local ones in Singapore, the best of which are widely regarded to be the Bank of America, Bank of China, Citibank Singapore, and HSBC.