Saudi Arabia is home to over 30 local and international banks, so if you are an expat living there, you won't struggle for options when it comes to banking. Studies conducted in 2019 show that four domestic banks in the country account for roughly 57% of total sector assets. These establishments are the National Commercial Bank (NCB), Al Rajhi Bank, Samba Bank, and the Riyad Bank. All banks in Saudi Arabia are overseen by the Saudi Arabia Monetary Authority (SAMA).
Banking options for expats
Saudi Arabia's banking system is relatively well connected to many countries around the world. However, local creditors may not be willing to transfer money overseas, due to the high transfer fees involved. It's important to get yourself set up with a local account as soon as possible, as this will make many standard banking tasks (such as receiving wages, paying bills, obtaining loans, etc.) much easier.
It is still a good idea to keep your bank account in your home country, which can be useful for maintaining your credit rating, as well as for paying any local bills and standing orders. Maintaining your existing bank account will also ease the transition of repatriation, if this is something you're looking to do in the future.
Opening a bank account in Saudi Arabia is a somewhat lengthy process, and it can take up to a few weeks. In order to avoid any pitfalls, it's best to be prepared beforehand, and you should ensure that you have some cash to keep you tied over until your account is ready to use. Withdrawing cash from ATMs is easy enough to do with an international bank card, but you will be charged every time you do so. The transaction fees at most ATMs are typically around SAR 30 (Saudi Riyal), which is roughly equivalent to £6.50 or $8.00.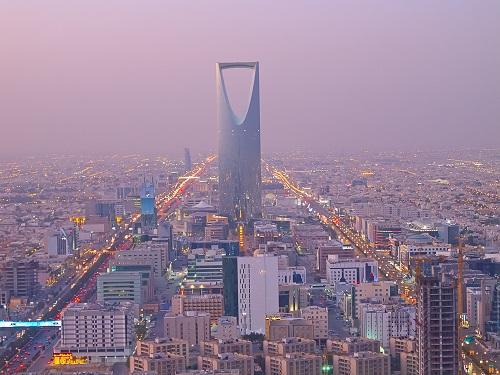 Opening a bank account in Saudi Arabia is a somewhat lengthy process, and it can take a few weeks
Female expats in Saudi Arabia may find that their banking options are more limited than back home, and that there are more specific services (such as female-only banks) available. For example, Al Rajhi Bank has a "Ladies Bank Account", which it says is Sharia compliant and especially designed for ladies. Historically, women in Saudi Arabia (regardless of whether they were a citizen or an expat) were unable to make many decisions without the permission of a male "wali" (i.e. an official guardian – such as a father, brother, uncle or husband). While some social reforms have been made since 2017, women will still need permission from a wali to open a bank account. The prerequisites (such as spending limits) are decided for them.
A large majority of expats in Saudi Arabia open offshore accounts, as this can be an effective way to save, invest, and manage money. Offshore banking in Saudi Arabia can be arranged through "wealth managers" and brokerages, as well as specific banks, such as HSBC and Riyad Bank.
How to open a bank account in Saudi Arabia
Opening a bank account in Saudi Arabia will likely take a bit longer than you're used to. Thankfully, many Saudi employers are sympathetic to these circumstances and will often be able to arrange a cash advance for their workers upon arrival, which should see them through sufficiently until their local bank account is up and running.
You can only set up a bank account in Saudi Arabia in person, as you will need your residence visa stamped in your passport, along with other specified documentation, in order to pass the background checks. Opening a bank account in Saudi Arabia is always free, and this is enforced by law. You should never be charged for opening a new bank account.
The exact documents you require will depend on a few factors, including which type of account you want to open and whether you are male or female.
The standard documents required for opening a current account are:
• Your original passport plus a copy of the biometric data page
• A copy of your iqama visa page, proving you are a legal resident of the Kingdom of Saudi Arabia
• A letter of no-objection from your employer or sponsor (it may sometimes be referred to as an NOC)
• Between two to six passport-sized photographs
• A filled-out and signed bank account application form
Some banks may also ask for a copy of your tenancy agreement in order to establish your residential address. If you are a woman, you may be required to provide a marriage certificate, supplemental documents/information, and signed permission from your guardian. Bank accounts being opened for dependent children will likely require a copy of their birth certificate.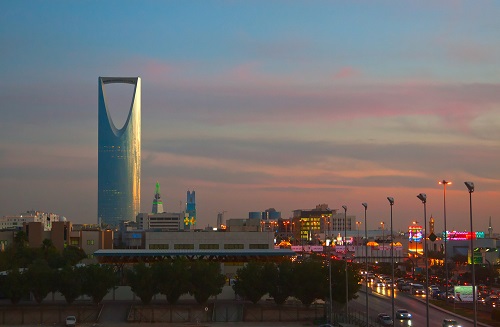 You should never be charged for opening a new bank account in Saudi Arabia
The no-objection letter will need to stipulate your salary, in order to show the exact amount of money that should be deposited into your account every month. No-objection letters are required for a number of things in Saudi Arabia, from rental and job applications to immigration and customs.
Note: Some banks may refuse to open an account for you if the company you work for is not registered with them. Therefore, it is best to first discuss with your employer whether there is a specific bank that you should be using. If you wish to bank with someone else, you may need permission from your employer to do so. Banks will typically run background checks before allowing you to open an account with them.
More about banking in Saudi Arabia
In addition to the local banks, there are also a number of international banks operating in Saudi Arabia, including Deutsche Bank, HSBC, Standard Chartered Bank, BNP Paribas, and the Industrial and Commercial Bank of China.
The majority of banks in Saudi Arabia offer services in both English and Arabic. Banks are typically open from 8 a.m. to 1 p.m. from Saturday to Wednesday, and they reopen again in the afternoons from 4.30 p.m. to 6.30 p.m.
Saturday to Wednesday may seem a little odd to the uninitiated, but this is because the standard "days off" (Saturday and Sunday in many countries) were traditionally Thursday and Friday in Saudi Arabia. However, this was shifted by royal decree a few years ago to Friday and Saturday instead, in order to align with the Kingdom's Arab neighbours.