Over recent years, the Russian banking system has had to navigate a tumultuous financial landscape, from the significant fall of the Russian Ruble and political instability to various international sanctions. The Russian banking system comprises two main parts: commercial banks and the central bank (Sberbank Rossii, Russian Savings Bank). Most commercial banks offer current and savings deposit accounts, while only more established banks in Russia offer currency exchange, investment, and corporate services.The banking system in Russia is generally considered to be lagging behind, technologically, many of its Western counterparts. Account management is mostly straightforward in major cities, such as Moscow, but it can be a different story entirely in the more rural areas of Russia, where bank branches can be few and far between. In many parts of the countryside, the typical running of day-to-day life is predominantly cash-based, and a surprising number of Russian citizens do not have a bank account.
Banking options for expats in Russia
What banking options are available to expats residing in Russia? Can you open a bank account in Russia as a non-resident?
If you are looking to move abroad, then setting up a bank account should be one of the first things you think about. You will usually need to have an account that is based locally for a number of reasons, such as to receive your wages, pay bills, get a credit rating, take out loans and mortgages, etc.
You will likely also want to retain any existing bank accounts in your home country, so that you can keep everything in order and ease any potential repatriation transitions in the future. In most cases, it's best not to use your old bank account in your new country, as this can result in hefty transfer fees, amongst other problems!
Important: It is illegal to pay for products or services directly in Russia with USD or EUR, even if the price is marked in one of these currencies.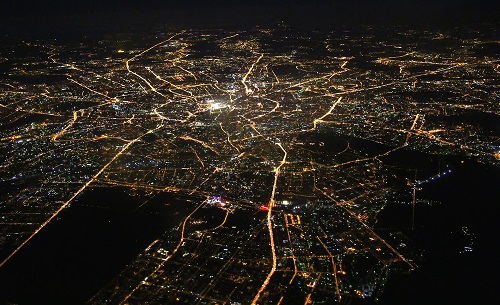 It is illegal to pay for products or services directly in Russia with USD or EUR
Resident vs non-resident accounts
Typically, when you open a bank account in Russia, you will need to provide proof of residency (along with other documentation). It is also possible to open a non-resident bank account with either an international bank based in Russia or one of the larger national banks. However, to do this, you will need to make an appointment and visit a local bank branch in person to give a signature sample.
Offshore banking from Russia
There are various benefits of offshore banking for expats. Modern offshore banking offers high levels of customer protection and a range of different investment funds, despite its previous reputation for being shady, secretive and illicit. When considering offshore banking, it's always best to seek the advice of a professional financial advisor. Most Russian residents choose to allocate their offshore investments to locations such as Luxembourg, Singapore and the British Virgin Islands.
Note: Although you need to be physically present to set up a bank account in Russia, you can begin the process online from abroad. Then all you will need to do is go to a local branch upon arrival for a signature sample, in order to activate the account.
How to open a bank account in Russia
How to open a bank account in Russia, what documentation you will need, and any other important prerequisites.
In most circumstances, Russian employers will usually open a salary account for every new employee, at the bank handling the company's finances. Often, this will be a non-negotiable aspect of your employment contract, with your salary being deposited into the designated account without you having a say. Some employers may be more flexible on this than others, should you wish to bank with a specific bank that isn't the one they use. You can transfer your earnings from one account to another, if you so wish.
To open a standard current account, you will not need to provide too much documentation. In fact, some standard accounts can be opened with just a passport. More premium accounts and credit cards will require a more in-depth application, and you will need to provide a lengthy list of documents, such as tax records and biometric data. Savings accounts are also available, for a higher rate of interest than current accounts.
Most banks in Russia will issue either a Visa card or a Maestro card, but it is worth noting that only Visa cards can be used for online transactions on overseas websites in Russia. Some banks will issue a Maestro card as a default option, along with a basic current account, so you may need to specifically request a Visa card when you open your account.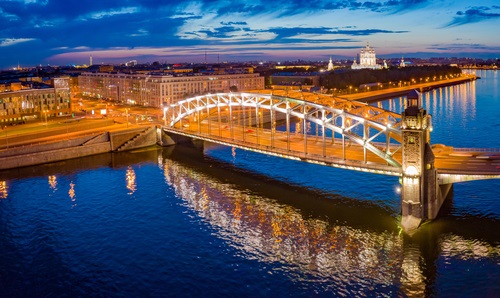 Most banks in Russia will issue either a Visa card or a Maestro card
General banking in Russia
International and foreign banks operating in Russia, common banking practice in the expat community, and branch opening hours.
The banking sector in Russia has a contentious history and has earned a certain level of distrust from the majority of the population. Whilst this attitude is changing somewhat, particularly in major cities, many parts of rural Russia still operate on a cash-only basis. The banking sector in Russia is often referred to as "fragmented", with many of the policies considered as substantially outdated.
Many of the expats using local banks, due to the lack of international options, choose to transfer their savings abroad. It is fairly common practice amongst the expat community in Russia to only hold a small sum in their local bank accounts for daily living purposes.
There are a number of internationally operating branches and foreign banks in Russia. UniCredit became the largest foreign-owned bank in Russia after it took over Société Générale's subsidiary Rosbank.
Six of the largest banks in Russia are Sberbank, VTB, Gazprombank, VTB24, Bank Otkritie Financial Corporation, and Bank of Moscow. Other popular Russian banks include the Russian Agricultural Bank, Alfa Bank, Promsvyazbank, Bank UralSib and Sovcombank. You can check the ratings of any Russian bank on this useful website.
Branch opening hours vary, particularly outside of the main cities, but they are all closed on Sundays. If you bank with one of the larger banks in the country, the opening hours will typically run from 9 a.m. to 5 p.m. or 9 a.m. to 6 p.m. on weekdays, and from 9 a.m. to 3 p.m. on Saturdays.